OVERVIEW OF DOMESTIC VIOLENCE CRIMES
California Domestic Violence crime is one of the most common crimes prosecuted in Los Angeles county. Depending on the city where the arrest took place and the level of injury, the Los Angles City Attorney or Los Angeles District Attorney will be prosecuting a Los Angeles Domestic Violence Arrest. Los Angeles District Attorney prosecutes Los Angeles Sheriff's Department's Arrest, most small city arrests, and all serious arrests with "felony" type of injury. Los Angeles City Attorney prosecutes misdemeanor-level LAPD arrests.
Almost any arrest for Los Angeles Domestic Violence will be a felony arrest. That means that police will refuse to decide if the injury is minor and arrest for a misdemeanor. Because statutory bail for domestic violence is $50,000.00, you can expect to pay up to $5,000 in premiums to bail out on Los Angeles Domestic Violence arrest. By law, within 48 hours of arrest, not counting the weekend, and if you are in custody, you will be taken to see a judge.
For example: if you are arrested for domestic violence in Los Angeles at 7 am on Monday, you have to be taken to see a judge by 7 am on Wednesday.
Another example: if you are arrested at 7 pm on Wednesday, you might not be taken to see a judge until Monday morning because 48 hours after your arrest falls on Friday evening and the courts are closed.
If you post bail after the arrest, you will be given a court date several weeks or even months away.
The date is determined by the police agency that arrested you. For example, in the experience of Criminal Defense Attorney Los Angeles, the Glendale Police Department gives notices to appear months away, and LAPD only weeks away.
After the arrest, the police will submit the results of their investigation to the Los Angeles prosecutor (DA or CA) and the prosecutor will decide what, if any criminal charges to file.
In the experience of Los Angeles Domestic Violence Attorney, some cases get rejected and a victim of Domestic Violence has some influence over the filing of a criminal case. Los Angles Criminal Defense Attorney recommends that you contact Los Angeles Attorney to discuss your options after a Domestic Violence Arrest Los Angeles.
The prosecutor has the ultimate decision if a felony or misdemeanor is a proper criminal charge. It is very common in Los Angeles Domestic Violence prosecutions to be arrested for felony Domestic Violence, but for the prosecutor to only file misdemeanor domestic violence charges. Therefore, an LAPD felony arrest is not necessarily will result in a felony criminal case.
The consequences of arrest and filing a criminal case are very severe and include:
1. Possibly being kicked out of your home (this will happen even if you live as a family for a long time).
2. Your kids can be taken away by DCSF (this can happen based because when the police will believe that kids are traumatized by witnessing domestic violence.
3. Your guns will be confiscated immediately by the police officers.
4. You can be disciplined and lose your professional license (such as nursing, doctor, security, real estate, etc license).
5. You can go to jail.
6. Even if you are not going to jail, you must be placed on probation for at least 3 years and ordered to do weekly domestic violence classes.
Victims of the Los Angeles Domestic Violence case can have an influence over how the criminal case proceeds.
Legally, the prosecutor is obligated to listen to the wishes of the victim. Yet, often, the victims' wishes to dismiss the criminal case are ignored. This is so because the prosecutors are trained to believe that the victims are blinded by love and are enamored with the defendant and will not act in their own best interest. This point of view is based on "battered women" research which shows that victims of domestic violence keep coming back to their wives/husbands despite domestic violence. If the victim plans to testify in court recanting the Los Angeles Domestic violence incident, the prosecutor will have an expert in "battered women" syndrome to testify that 95% of victims recant and say that they lied about the incident. The prosecutor will rarely believe the "I lied to police story", and conclude that at the time of the incident, you were honest and you are not honest later. It is best to be represented by an attorney who can help you put forward your position and protect your family from the prosecutor's desire to prosecute your significant other. As a victim, you can insist on dismissal but often need the help of a Los Angeles Criminal Defense Lawyer to come up with a plan that helps you best achieve your goal.
Right To Recover Money To Compensate For Losses
As a victim, you can insist on prosecuting or not prosecuting the case. It is up to you how you want to proceed. You can get money from the State for some expenses (such as out-of-pocket expenses related to Los Angeles Domestic Violence, psychological treatment related to Los Angeles Domestic Violence, etc). That money comes from a "Victim Compensation Board", a California state fund created to give money to victims of crimes. The application can be completed online (here).
In addition to the Victim Compensation Fund, you can get reimbursement for your direct expenses, job losses, and medical bills directly from the defendant. The compensation will be ordered after a guilty plea or verdict in a special hearing, aka, "the restitution hearing". This restitution order is not dischargeable in bankruptcy and can earn interest on any unpaid amount at 10% per year.
If you applied to get money from the victim compensation board, the board will try to get that money back directly from the defendant later. If you plan to be with the defendant, consider that he or she eventually will have to pay back the money you get from the victim compensation board.
As a victim of the Los Angeles Domestic Violence case, you have rights including the right to have a private attorney represent you. Having a lawyer explain to you your rights and represent you in court has many advantages including:
Getting More Money from Defendant or State if you want it.
Being able to refuse to answer questions.
Being able to show to the court that you were not properly served and therefore you do not have to show up at the hearing
Being able to review documents (including the probation report). The best way to protect yourself and your family is to have a Los Angeles Criminal Defense Attorney represent you as a victim in a criminal case.
California Code of Civil Procedure 1219 Right To Refuse To Testify
When a person subpoenaed to court to testify refuses to do so, a judge can find that person in "contempt" and hold him in custody until he complies. This law is found in CCP 1218 and CCP 1219(a).
However, a victim of domestic violence can invoke his or her right not to testify in a criminal case against the defendant under the California Code of Civil Procedure section 1219(b):
"Notwithstanding any other law, a court shall not imprison or otherwise confine or place in custody the victim of a sexual assault or domestic violence crime for contempt if the contempt consists of refusing to testify concerning that sexual assault or domestic violence crime".  
So, unlike other types of Los Angeles Criminal cases where the victim can be made to testify under threat of jail, victims of Los Angeles domestic violence cannot be jailed when they refuse to testify. It is an exception, similar to a privilege. A Los Angeles Superior Court Judge can find the victim in contempt but only after a domestic violence counselor.  
Before finding a victim of a domestic violence crime in contempt as described in this section, the court may refer the victim for consultation with a domestic violence counselor.  All communications between the victim and the domestic violence counselor that occur as a result of that referral shall remain confidential under Section 1037.2 of the Evidence Code.
If you receive a subpoena to testify in a criminal proceeding against your husband or wife and do not want to do that, call Los Angeles Criminal Defense Attorney directly at (323) 464-6424 so that your rights can be explained.
5th Amendment Right Not To Incriminate (and not to testify)
It is not uncommon for police reports to contain information that is not true. An angry wife or husband, in the spur of the moment, can embellish the incident. Once some facts, even an embellished detail, makes it into the police report, it will be hard to prove to the prosecutor that it is not true. More than that, it can hurt the victim because telling a police officer a lie can be seen as filing a "false police report". This is a violation of Penal Code section 148.5(a):
"Every person who reports to any peace officer …. that a felony or misdemeanor has been committed, knowing the report to be false, is guilty of a misdemeanor."
When that happens, going to court to "tell the truth" can result in you being charged with filing a false police report. A better strategy is to remain silent by invoking the right to remain silent under the US 5th amendment right not to incriminate yourself.
"…nor shall (any person) be compelled in any criminal case to be a witness against himself…"
This is so because if you testify that you lied, you are a witness against yourself and you can not be compelled to do so.
So, instead of testifying, you can refuse to answer questions by claiming the 5th when a truthful answer will contradict the police report.
As before, the best way to accomplish this is by having a lawyer represent you in a criminal case as a victim.
Los Angles District Attorney Policy Regarding Victims
On December 7, 2020, George Gascon was sworn in as a District Attorney for Los Angeles County. Immediately upon swearing in, he introduced several special directives that provide new instructions to his deputies and change the policy and operating procedure of his office. For example, prior strikes and most special allegations (such as GBI under PC 12022.7 and use of a gun under PC 12022.53) will not be filed in most Los Angeles criminal cases. Special Directive 20-12 specifically addresses the victims of crimes.
Under Special Directive, 20-12 more resources will be directed to victims of all crimes. Within 24 hours of contact, the Bureau of Victim Services will reach out to the victims, and offer support and services including burial services, psychological counseling, and immigration services. The Bureau will also provide money for services not covered by the Victim Compensation Board. The immigration status of the victim, cannot be asked. Cooperation with the investigation or prosecution is not required to obtain services. Lastly, DDAs are instructed to no longer ask the courts to issue body attachments for victims.
Before Gascon, if you are subpoenaed to court and do not show up, the district attorney would ask the court to issue a body attachment. A body attachment is similar to a warrant. When this body attachment is issued, the detective (or any police officer) can arrest a victim and bring him or her to court to testify. Sometimes witnesses would be held in jail until they are willing to testify. Now the Los Angeles District Attorneys are no longer permitted to ask the court to issue the body attachment.
Thus, even if you are properly served, the District Attorney is instructed not to use the power of the court to bring the victims to court by force. It is best to contact Los Angeles Criminal Defense Attorney to explain the consequences of refusal to come to court after a subpoena. Here, we are not permitted by law to tell you to ignore the subpoena because we would be accomplices to the crime of "disobeying a court order". Instead, we are explaining the current policy of the Los Angeles District Attorney Administration as it related to the issuance of the body attachments.
A subpoena to show up in a criminal court has to be personally served. However, to quash a subpoena not properly served you will need the help of the Los Angeles Criminal Defense Attorney.
The Right To Refuse A Protective Order
At the time of an arrest for Domestic Violence in Los Angeles, your husband or wife can be ordered to leave your home and stay away from it. This order is issued by a judge who gets a judge to authorize it. This order is good for 7 days and expires on its own.
Usually, the arresting officer tells the alleged victim that they should go to a civil court to obtain a TRO that will protect them from contact with the arrested person beyond 7 days. The police will not help you get the TRO from the civil court and if you do not want to stay away from the arrested person, you can refuse to get a TRO.
At the arraignment, the court will issue another restraining order. This order will stay in place until the case is resolved – no matter how long it takes. As a victim of domestic violence, you can refuse such stay-away orders and tell the court the reasons you need to be around your husband, wife, boyfriend, or girlfriend. Instead of a stay-away order, the court can order a "peaceful contact" restraining order, where you are not ordered to stay away, but just ordered to avoid aggression toward each other.
RECENT CHANGES IN THE LAW
California has several laws that protect the alleged victims of crimes. These laws are collectively known as the "Victims' Bill of Rights Law" or Marsy's Law and are found in Article I, Section 28 of the California Constitution. Section (28)(b)(5) allows the alleged victims to refuse interviews or deposition or any other discovery requested by the defendant or the defendant's attorney. Marsy's laws are a legislative response to a 1983 murder of a young woman and are also known as Proposition 9, adopted into law in 1983.
In the past, this has been interpreted by some courts as prohibiting the deposition of the alleged victim from the criminal case in a civil proceeding. For example, if a wife and husband are getting divorced, the Victims' Bill of Rights, would disallow the deposition of the wife, if there is also a pending criminal case where the wife is the alleged victim and the husband is the alleged defendant.
A 2022 case from Riverside resolves the issue and only applies Marsy's law protection to criminal proceedings. Thus, in a simultaneously pending family law (or civil) proceeding a wife, from the previous example, can now be deposed and subjected to discovery despite Marsy's laws. Procedurally, the defendant from the criminal case wanted to depose his wife, who was a Petitioner in a family law case. The wife objected to the deposition under CCP 2025.410 and the husband moved to compel the deposition. At the hearing on the motion to compel the deposition, the trial court held that under Marsy's law depositions of the wife are not permitted because she is a victim in a criminal case. The family law trial court's reasoning was based on the language of Article I, Section 28 which prohibits the victim's deposition. The court noted that because there are no depositions in criminal cases, the legislature must have meant prohibition of the deposition of related civil or family law cases. The court of appeals disagreed, noting that there are depositions in criminal law cases, specifically, under California Penal Code section 1335, a conditional examination is a deposition, and Marsy's law makes no reference to civil cases. The court of appeals reversed the trial court ruling and held that Marsy's law does not apply to civil cases and the alleged victim can be deposed in a family law case.
Q and A:
Q: CAN I REFUSE TO COME TO COURT:
A: A REFUSAL TO COME TO COURT AFTER A LAWFULLY SERVED SUBPOENA IS A VIOLATION OF A COURT ORDER AND CAN BE PUNISHED BY CONTEMPT PROCEEDINGS AND EVEN BY FILING OF A CRIMINAL CASE. IT IS THUS NEVER A GOOD IDEA TO IGNORE A SUBPOENA. A FAR BETTER APPROACH IS TO CONTACT A CRIMINAL ATTORNEY IN LOS ANGELES TO HELP YOU ACHIEVE YOUR GOAL..
Q: WHAT IF I SIMPLY TELL THE COURT THAT I CHANGED MY MIND AND I DON'T WANT TO PROSECUTE?
A: THE DISTRICT ATTORNEY AND THE COURT WILL USUALLY IGNORE YOUR DESIRES IF THEY BELIEVE A CRIME HAS OCCURRED. THEY WILL SEE IT AS THEIR RESPONSIBILITY TO THE STATE TO PROTECT YOU AND OTHER CITIZENS OF THE STATE.
As you can see, it is far more complicated than simply telling the truth. Many families are negatively affected by the prosecution of Los Angeles Domestic Violence Cases. If your loved one is investigated or arrested for a Los Angeles Domestic Violence Case, contact our office to get legal advice and a free no-obligation consultation.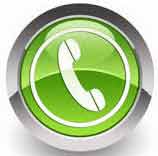 If you have a DV case, call us at (818) 921 7744 for a free consultation.
We will gladly explain to you your rights and will help you advance your interests in court.
YOU MAY ALSO BE INTERESTED IN: