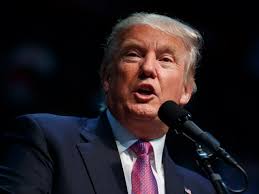 In this article, DUI Defense Lawyer discusses DUI as a Reason for Deportation. Click on the links below to go directly to your topic of interest.
Jersey Vargas is a 13-year-old girl who is now fighting for her father, an undocumented immigrant. He was convicted of driving under the influence of alcohol in 2014. Her father is the only breadwinner and his deportation can bring her family into poverty. In Los Angeles, there are more than 1 million undocumented immigrants now who live in fear of deportation. Their families are very worried about such consequences.
Trump's Deportation Plan and DUI Consequences
President Donald Trump recently said in his interview that he's going to deport undocumented immigrants who are criminals or have criminal records. It's been part of his election plan to make such people leave the USA. He says that the USA will tighten measures to deport as many as 3 million illegal immigrants.  Many immigration experts believe that Trump's plan is not new, but a continuation of the previous deportation enforcement policy.  If so, Trump is simply continuing Obama's administration policy on the deportation of people who committed crimes.  Obama's administration managed to deport more than 200,000 immigrants, among them – 59 percent are convicted criminals.
The problem immigrants are facing right now is that they cannot get the immigration court hearing on time. Immigration Courts are very busy and are very slow in handling immigration cases.  There are not enough judges, clerks, and lawyers to help all those requesting immigration hearings. There are plenty of people who came to this country to seek asylum but they can't get immigration hearings for years after applying.  This could create a great obstacle for President Trump's deportation plan.  Trump stated he would nominate Senator Jeff Sessions as the Attorney General for the United States. Mr. Sessions is known for his active position on all immigration enforcement issues. Sessions would probably appoint new inflexible and uncompromising immigration judges and also make changes in the deportation system and fast-track deportation cases.  These factors can complicate the court hearing process for potential immigrants.
California opposed Trump's plan to deport illegal immigrants by adopting SB-54, a sanctuary law that prohibits state law enforcement to use resources to help with deportation.  The statutes are codified in Government Code section 7284.    For example, CGC 7284.6 prohibits California law enforcement from asking anyone about his immigration status. The Jails are also not allowed to inform ICE or other immigration officials that they are housing illegal immigrants.
If you are found guilty of a DUI you face two types of punishment – administrative and criminal. Administrative punishment affects your driver's license and can get your license suspended or revoked. Criminal punishment can result in being found guilty of a crime and receiving punishment through the criminal justice system, such as jail time, probation, fines, community service, etc.
Most drunk driving cases are treated as misdemeanors, which are lower-level offenses in California. Misdemeanors are crimes that can be punished with up to 364 days in the county jail.  If a crime can be punished with jail time of more than 365 days, then, that crime is a felony.  A criminal conviction, regardless of if it is a felony or a misdemeanor, will be considered a criminal record.  A conviction for even a first-offense DUI will affect you and show on your permanent record.  This record could affect your future life in many ways, such as when applying for jobs, a professional license, or even getting government benefits such as financial aid.  More importantly, a DUI conviction in your background check is a potential reason for employers not to hire you.
DUI Conviction and Criminal Record
Some states do not view a first-offense DUI as a criminal offense.  This is not the case in California.  In California, even a first-offense DUI is considered a criminal offense, and not a traffic offense or a civic violation.  Thus, first offense DUI in California can be considered a very serious crime and can cause serious collateral consequences, such as loss of a nursing job, or immigration status.
In California, a DUI stays on the driving record and is priorable for 10 years.  It is also a part of your criminal record forever.  Priorable means that after ten years a DUI cannot be used as a prior DUI so a new DUI arrest that took place after ten years will be, once again, considered a "first offense DUI". But even after ten years, if you are applying for a job, an employer can do a background check and see the conviction.  Many employee application forms have a section to check your criminal background. Some employees only check for felony convictions, but even misdemeanor convictions can be considered.  Also, for purposes of immigration benefits, DUI is considered a serious misdemeanor and can cause a denial of benefits and deportation, such as denial of DACA.
California Labor Code  432.7 says that private employers or organizations can ask only for the record which resulted in a conviction.  Also, if you have an attorney get a dismissal of your case under Penal Code 1203.4, the employee cannot ask you about such a DUI conviction.  The petition under PC 1203.4 is used to be known as expungement. To qualify you to need:
complete all the probationary terms;
not to serve time in state prison;
not be charged with any other criminal offenses at the moment.
If you meet all these requirements a Los Angeles DUI attorney can expunge your DUI case from the criminal record. This will help with employment, however, the expungement under PC 1203.4 will not completely remove the DUI from your record; the record will still show that the offense was dismissed under Penal Code 1203.4
Having an experienced Los Angeles DUI lawyer or Los Angeles Criminal Attorney represent you in court helps you to win your case. A Los Angeles Criminal Defense or Los Angeles DUI Attorney will know how to fight your case and what to do in court to get your Los Angeles DUI dismissed.
Immigration Consequences of a DUI:
A DUI conviction is not deportable – but it can indirectly cause deportation because it will disqualify you from an immigration benefit, cause a denial of an immigration bond, or prevent you from establishing a good moral character.
EXAMPLE: You were detained by ICE and want to fight your deportation.  The Immigration judge denies your request for an immigration bond because you have a Los Angeles DUI conviction.
EXAMPLE: You have DACA and you get arrested and convicted of a DUI.  DACA is denied upon renewal because of a DUI conviction.
EXAMPLE: You are applying for asylum based on persecution in your home country.  Your asylum application is denied because of a DUI conviction in the US.
Where Can an Undocumented Immigrant with a DUI Conviction Get Help in California? 
President Trump's immigration campaign faced serious opposition in California.  In California, 40% of residents are of Latino descent.  Even several members of the legislature are immigrants or children of immigrants.  In 2017 California's mainly Democratic legislature passed SB-54 which prohibits California law enforcement from using government resources to help US immigration officials.  The legislators are working on further proposals to protect undocumented immigrants and their families and to resist Trump's immigration policy.  For example, California offers free legal help during deportation proceedings and support in criminal court hearings.  California legislature also wants the state to offer public funds to cover expenses for immigrant trials on deportation.
Some local police chiefs reassured the public that they will not cooperate with the Department of Homeland Security to help them with deportations.   In fact, California Government Code prohibits California Law Enforcement from detaining an individual because ICE asks to put an immigration hold.  In the past, to detain an immigrant, immigration enforcement would fax a detainer, known as immigration form I-247, that would request local Law enforcement to place a hold on a detained person.  Most police agencies would place a hold and not release a detainee until the hold is lifted.  This allowed ICE to simply show up at the police station and arrest the immigrant before he is released.
Interestingly, some cities are trying to fight SB-54 by passing ordinances of their own against SB-54.  We think such local ordinances can not be enforced because they conflict with California state law.  California is one of the very few states that offer great post-position relief remedied to immigrants and even  California driver's licenses to illegal immigrants.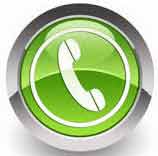 (818) 921 7744  Call Los Angeles DUI Attorney for a free consultation and to discuss your criminal case in Los Angeles. 
YOU ALSO MAY BE INTERESTED: