When a driver is pulled over without a reason, he can get his DUI in Los Angeles dismissed by suppressing the evidence obtained against him, including results of his blood or breath test, in a search and seizure motion pursuant to Penal Code Section 1538.5  and the Fourth Amendment.
The police are allowed to pull over a driver only based on a violation of the Vehicle Code or some other law. (See People v. Durazo 124 Cal App 4th 728).
If you were pulled over in Los Angeles because you failed to signal a turn and later arrested for a DUI, your DUI case can be fought based on a recent Court of Appeal decision.
A recent Court of Appeal decision disallows the police to pull over drivers when the violation of the law is a failure to signal a turn when the turn does not affect other cars. In the People v. Carmona (G043846) decision from May 27, 2011, Paul Carmona's denial of a search and seizure motion was reversed after the police officer pulled him over for failure to signal a turn in violation of California Vehicle Code 22107. California Vehicle Code Section 22107 prohibits turning without a signal "in the event other vehicles may be affected by the movement". In other words, if there are no cars present and a turn would not affect the police officer's car, the stop is illegal. Of course, a defense attorney has to solicit testimony from the police officer that his car is not affected by the movement of the defendant's vehicle. In Carmona, the defense was able to establish that the officer was still 55 feet away from the defendant's vehicle and that the defendant made a right-hand turn, away from the approaching officer who was traveling in the opposite direction. Also, Carmona was able to establish that there were no other cars on the road.
At the suppression hearing, the prosecutor relied on California Vehicle Code Section 22108, which requires signaling a turn for 100 feet prior to turning. Unlike the trial court, the Court of Appeal held that both statutes must be read in conjunction with each other so that VC 22108 applies only when other motorists are affected pursuant to VC 22107.
Note, however, that when a police officer travels behind a driver and within 100 feet of him or her, and the driver changes lanes without signaling, VC 22107 can be violated as in People v. Longsdon Court of Appeal held that a police vehicle is affected by those facts within the meaning of CVC 22107.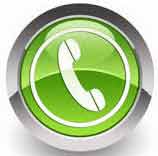 For any other questions about a DUI in Los Angeles, please call directly at  (818) 921 7744  We provide a free DUI case review to discuss your options.
YOU ALSO MAYBE INTERESTED: