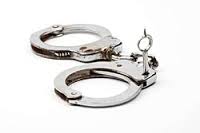 Drunk driving is considered a serious crime by most law enforcement agencies.  Punishment for drunk driving reflects the serious approach taken by DUI prosecutors and judges.  Over the years, the lobby groups, such as MADD.ORG (mothers against drunk driving), influenced tougher laws, lowering the legal limit of alcohol for DUI prosecution and increasing drunk driving penalties in California and nationwide.  As a result, even the first offense of drunk driving, a victimless crime based on dubious science can be punished with serious consequences not only in the criminal justice system but collateral effects such as immigration status, professional licenses, and on driving abilities.  For example, a recipient of a newly passed DACA or DAPA immigration benefit can be denied status if he or she was convicted of drunk driving.  A nurse will be questioned by the nursing board and disciplined if she or he was convicted of drunk driving.  A commercial driver will lose his driver's license for his entire life if he has two drunk driving convictions and for 1 year if he has 1 DUI conviction.  Thus, this minor crime can have life-altering consequences for many individuals.
The primary factor that will determine punishment for drunk driving in California is the number of prior DUI cases, an Accident, and Blood Alcohol Level.
A first-offense DUI conviction can result in up to 6 months in the county jail.  With a second DUI and third DUI conviction, the maxim punishment increases to 1 year.  An arrest for a 4th offense DUI within ten years can result in a felony with a maximum prison sentence of 3 years.  A felony drunk driving is a lot more serious than misdemeanor DUI cases and not only because of a higher jail sentence but also because of other felony consequences, such as lifetime restriction from owning firearms.
| | | | | |
| --- | --- | --- | --- | --- |
| | 1st Offense | 2nd Offense | 3rd Offense | 4th Offense |
| JAIL TIME |  No jail time to 6 month | 96 hours to 364 days | 120 days to 364 days | 6 months to 3 years |
| FINES | $390 to $1,000 | $390 to $1,000 | $390 to $1,000 | $390 to $1,000 |
| ALCOHOL EDUCATION PROGRAM | 3-month to 9 month | 18 month | None required | None required |
| DRIVERS LICENSE SUSPENSION OR REVOCATION | 6 month | 2 years | 3 years | 4 years |
| | | | | |
In addition to jail time, a punishment for drunk driving in California includes mandatory drunk driving programs, various drunk driving prevention programs such as MADD and HAM, and very high drunk driving fines.  The DUI Educational Program that a person has to complete after a DUI conviction can range from a 3-months DUI program to a 30-months DUI program.   For multiple DUIs on record, the prosecutors usually will ask for an 18-month program.  Factors in aggravation, such as a high blood alcohol level, mandate longer DUI Programs.  For example, there was a 6 months program reserved for a BAC over .15 and for all refusal can .20 BAC cases, the program is 9 months on a first DUI conviction.
HOW TO AVOID JAIL AFTER A DUI CONVICTION
To avoid a jail sentence after a DUI conviction, you must accept probation on a first-offense DUI conviction.
For second offense DUI conviction please see section 23580 of California Vehicle Code:
§ 23580. Second or subsequent offense
(a)

 If any person is convicted of a violation of Section 23152 or 23153 and the offense was a second or subsequent offense punishable under Section 23540, 23546, 23550, 23550.5, 23560, or 23566, the court shall require that any term of imprisonment that is imposed include at least one period of not less than 48 consecutive hours of imprisonment or, in the alternative and notwithstanding Section 4024.2 of the Penal Code, that the person serves not less than 10 days of community service.

(b)

 Notwithstanding any other provision of law, except Section 2900.5 of the Penal Code, unless the court expressly finds in the circumstances that the punishment inflicted would be cruel or unusual punishment prohibited by Section 17 of Article I of the California Constitution, no court or person to whom a person is remanded for execution of sentence shall release, or permit the release of, a person from the requirements of subdivision (a), including, but not limited to, any work-release program, weekend service of sentence program, diversion or treatment program, or otherwise.
As you can see, jail time is not required and community service can be done instead.
Also, please see Penal Code section 2900.5 that authorizes alternative sentencing:
§ 2900.5. Credit for time in custody from date of arrest
(a)

 In all felony and misdemeanor convictions, either by plea or by verdict, when the defendant has been in custody, including, but not limited to, any time spent in a jail, camp, work furlough facility, halfway house, rehabilitation facility, hospital, prison, juvenile detention facility, or similar residential institution, all days of custody of the defendant, including days served as a condition of probation in compliance with a court order, credited to the period of confinement pursuant to Section 4019, and days served in home detention pursuant to Section 1203.016 or 1203.018, shall be credited upon his or her term of imprisonment, or credited to any base fine that may be imposed, at the rate of not less than one hundred twenty-five dollars ($125) per day, or more, in the discretion of the court imposing the sentence. If the total number of days in custody exceeds the number of days of the term of imprisonment to be imposed, the entire term of imprisonment shall be deemed to have been served. In any case where the court has imposed both a prison or jail term of imprisonment and a fine, any days to be credited to the defendant shall first be applied to the term of imprisonment imposed, and thereafter the remaining days, if any, shall be applied to the base fine. If an amount of the base fine is not satisfied by jail credits, or by community service, the penalties and assessments imposed on the base fine shall be reduced by the percentage of the base fine that was satisfied.
As you see, there are several ways to avoid jailtime, including doing community service or rehab. Los Angeles drunk driving attorney in our firm work on getting your DUI dismissed.  Los Angeles DUI lawyers in our firm will provide quality representation at an affordable price.
If you are looking for drunk driving help you can call Los Angeles DUI attorney for a free consultation.  We will help you Los Angeles DUI cases and give you help on how to protect yourself during DUI investigation in Los Angeles.  Drunk driving attorney Los Angeles can help you defend DUI, even if you have a high blood alcohol level or have priors or an accident.  Call our office at (818) 921 7744 to talk about your Los Angeles DUI case so we can explain how to get your Los Angeles DUI dismissed.