About DUI and Criminal Defense Attorney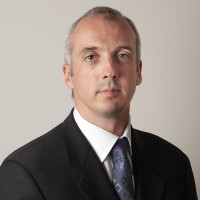 DUI and Criminal Defense Attorney Alex Andryuschenko is a top-rated Los Angeles DUI and Criminal Defense attorney specializing in criminal defense cases including drunk driving-related charges, DMV hearings, DMV hearing appeals, and the defense of other criminal and traffic matters.
Alex Andryuschenko is licensed in California and the Federal Courts representing clients throughout California, a Member of the California DUI Lawyer Association. While he is based in Los Angeles and the San Fernando Valley, he is well known in criminal courts throughout Southern California and handled many cases in all neighboring counties.
From the time he graduated UCLA law school (one of the top law schools in the country) DUI and Criminal Defense Attorney Alex Andryuschenko specialized in defending criminal cases and drunk driving-related cases, helping hundreds or even thousands of citizens, defending, often, indefensible cases. He has more than 15 years of Criminal Defense and DUI defense experience.
DUI and Criminal Defense Attorney Alex Andryuschenko can help you for the following 4 reasons:
Specialization in Criminal and DUI defense.  While majority of his practice is focused on DUI defense, he is also well known for defending other criminal case.  For the past 15 years Attorney Andryuschenko specialized in defending difficult cases,  gaining the invaluable experience, knowledge, and expertise that he now can use to defend your DUI case, your DMV cases and your criminal or even traffic related cases.
Aggressive representation: Attorney Andryuschenko's knowledge of the "system", credibility, respect, and personal relationship with some judges, prosecutors and DMV hearing officers gives him the ability to select the best strategy for your case that will get you the best outcome for your criminal, DUI and DMV case.
Free First Consultation: You do not need to pay to talk to an attorney. Attorney Alex Andryuschenko will give you a free first consultation assessing the chances of winning your criminal or DUI case and explaining how you can get the best results for your criminal or DUI case. Often, after talking to him, you will know before court if hiring an attorney will help you in your criminal or DUI case.
Great Payment Plan For High Quality Representation: you can pay as little as $1,000.00 upfront to get a highly trained professional on your side.  You will be represented by one of the best attorneys in Southern California in your criminal case or at the DMV.  Our ability to keep the overhead of running our business down allows us to pass the savings to you and to offer a quality defense at affordable price.
Many cases handled by DUI and Criminal Defense Attorney Alex Andryuschenko have resulted in dismissals or reduction of charges.  Often, attorney's negotiating skills and aggressive advocacy convinced judges and prosecutors to dismiss some or all of the charges. When negotiation fails, attorney Alex Andryuschenko will not hesitate the take your case to a jury trial where he will do his best to convince the jury to deliver a verdict of not guilty on all charges.
Not only Alex Andryuschenko is skilled in defending criminal cases, but he also litigates all aspects of DMV prosecutions from the administrative per se and refusal hearings to the writs review of the Superior Court.
Do not wait until your court date to contact an attorney. Many times Attorney Andryuschenko can get a criminal case rejected before the court date because of his reputation with the police investigators, the prosecutors and judges.
If you or your loved one is arrested, call Alex Andryuschenko to have him starting to defend you right away.  Not only he is is able to provide a quality representation at affordable price but he can also help you save your freedom, your driving privilege, your immigration status (if you are not a US citizen),  and your job.
Practice Area
Education
Professional associations and memberships
Attorney Andryuschenko speak Russian,  Ukrainian and have Spanish interpreters available anytime.