Felony DUI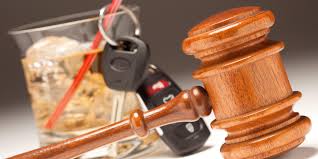 In California crimes are separated in three categories;
Felony – where punishment can be more then 1 year in the state prison;
Misdemeanors – where punishments can be up to 1 year in the county jail;
and Infraction – where punishment can not include jail time.
Most infractions are traffic related offenses, such as speeding or possession of small quantity of marijuana. Misdemeanors are typically low level offenses that include driving on a suspended license, petty theft cases and most of Los Angeles DUI cases. However, some drunk driving cases can be felonies, for example, when a Los Angeles DUI driver causes an accident and injures someone, the prosecution can decide to charge the driver with a felony DUI. In Los Angeles county, the decision to file a felony or misdemeanor is based primarily on the type of injuries that the victim received, with the more severe injuries being charged as felonies. Another example of felony DUI is based on the number of prior DUI cases that the defendant has. A 4th offense DUI within the 10 years will be charged as a felony by Los Angeles district attorney office. Lastly, if a defendant already had a prior DUI case that was charged as a felony, the law authorizes the prosecutors to charge any subsequent DUI as a felony. Attorneys in our office specialize in defending the most serious Los Angeles DUI cases. Our aggressive style of defending cases combined with years of experience and intricate knowledge of the law allows us to get the best possible results for our clients even on the most serious drunk driving cases.
Misdemeanor DUI cases in Los Angeles are usually filed by the Los Angeles City Attorney's office. In contrast, all felonies in Los Angeles are filed by the Los Angeles District Attorney office, who has the exclusive jurisdiction over felony cases. The initial decision to submit the case to the prosecutor usually lays with the arresting officer who decided what is the nature of the charges and will, in case of a DUI, submit his report to the Los Angeles City Attorney for a misdemeanor filing or to the Los Angeles District Attorney for a felony filing. Los Angeles City Attorney, upon receipt of the police report, can decide to submit the file for a felony filing consideration to the District Attorney. Alternatively, District Attorney can decide not to file a felony and instead to file a misdemeanor or to submit the case to the Los Angeles City Attorney for misdemeanor filing. Attorneys in our office can call the prosecutor and influence the filing decision, attempting to have a felony case downgraded to a misdemeanor or a rejection from any criminal filing all together. To take advantage of such an opportunity, please contact our office immediately. We can start working on your case and attempt to influence filing decision by the prosecutorial agency.
If your DUI is filed as a felony criminal case, do not despair. We provide quality representation at affordable price. Often, because of the unique nature of the felony prosecution in California state courts, we are able to offer competitive rates through the preliminary hearing and offer great payment plans for trials. DUI attorneys Los Angeles have tremendous experience handing the most sophisticated DUI cases, including felony prosecutions with special allegations. Felony DUI prosecutions can have life-changing consequences for drivers accused of DUI mainly because of the higher possible jail sentence but also because of possible criminal record that can involve what is considered to be a "strike offense" under California three strike law. Calling a professional who can help you protect your record and freedom is never as important as with Los Angeles felony DUI prosecutions. Please call us directly anytime at
(323) 464-6424
YOU MAY ALSO BE INTERESTED IN: