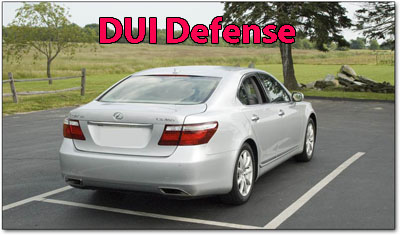 A typical DUI arrest involves a traffic stop for a violation of a vehicle code or some other observation of "bad driving" by the police officer.  Other times, the officer does not observe driving but comes to the location of a car accident.  Less often, a DUI suspect gets arrested after police decide to approach a parked vehicle.  When that happens, you will have a great defense of your DUI case.  You will need the help of an experienced attorney to convince the prosecutor to offer a favorable disposition or to dismiss the case altogether.   It is possible for Los Angeles DUI attorneys to get prosecutors to offer great deals on no-driving defense cases or even a dismissal when the facts are presented to the prosecutor.  Often we can get disposition of a dry reckless or drunk in public as an alternative to DUI charges or will be willing to take the case to a jury trial.
The case analysis for parked car defense cases involves looking at several important key factors.
Here are the examples of factors that need to be considered during the negotiation:
(1) blood alcohol level of the alleged driver,
(2) Condition of the driver,
(3) Location of the Vehicle,
(4) Control Over the Vehicle.
1. Blood Alcohol Level: the higher the blood alcohol level, the harder it is to get a favorable disposition. Clearly, a driver with a .08 BAC deserves a little break when compared to a driver with a .24 BAC. DUI defense is always easier with a lower blood alcohol level.  High blood alcohol cases are considered especially dangerous because a driver who has a higher blood alcohol level will be more likely to engage in reckless driving.  It only makes sense that a driver with a .08 BAC level is less impaired than a driver with an extremely high blood alcohol level.  Yet, it is not fair to say that a driver with "no driving defense" can not get a good deal from a prosecutor.  Los Angeles DUI lawyer often got great deals for his clients even with a very high blood alcohol level because he was able to convince the prosecutor that the alleged driver was not the actual driver.
2. Condition of the driver: The condition of the driver also plays in a "no driving" DUI defense.  An alleged driver who is sleeping with a can of beer on his lap in the driver's seat will generally have a harder time negotiating a drunk-in-public deal or a dry reckless deal than a driver who is sleeping in the back seat of the car.  The factors to consider are whether there is evidence that a defendant consumed alcohol after the car was parked or whether the car stayed in the location for a long time.  Often, the police, in their attempt to undermine any DUI defense that the driver might have, will say that the hood of the vehicle was warm to touch.  This comment is meant to imply that the driver recently operated the motor vehicle and therefore drove drunk instead of getting drunk after arriving at the location of the police investigation.
3. Location of the Vehicle: On occasion, a driver will decide to pull over and sleep it off when he starts feeling the effect of the alcohol. Unquestionably, it is a better DUI defense argument to negotiate a DUI dismissal when the driver acts responsibly and pulls over to "sleep it off" when feeling impaired instead of continuing to drive.  Another example of a DUI defense tactic is to argue that a driver legally parked on a side street is generally in a better position to negotiate a favorable disposition or a dismissal, than a driver parked on the side of the freeway.  Parking on the freeway can be extremely dangerous and result in a DUI collision.  Also, officers will testify that they patrol the freeway every thirty minutes, and will approach all parked cars for a welfare check.
4. Control Over the Vehicle: Some of the best no-driving DUI defense is developed in a lack of control over the vehicle scenario.  A driver who seats in the driver seat with the keys in the ignition and the vehicle running is more in control of the vehicle and presumed to drive a vehicle, than the driver who is in the back seat with no keys to the car.  One of the most egregious mistakes some drivers make is to drive a parked vehicle over a short distance when police approach the parked vehicle.  Case law in California criminalizes even a "few inches" driving as a DUI.  Under no circumstances driver should drive a vehicle when observed by police officers.
Another factor to consider is the driving record.  For a driver who is facing a felony DUI charge, it is a lot more difficult to get a dismissal than for a driver who is facing a first offense DUI case.  However, generally speaking, the DUI defense law in California, when it comes to similar situations, is a lot more favorable for the driver, than in many other states.  California is considered one of only six states that prosecute actual driving, rather than operating the vehicle. Some people call California a "Driving" state as opposed to a "Control" state – that is, only because a driver is in control of the vehicle, he is not guilty of a DUI. That is not to say that a driver can not be convicted of a DUI when the arresting officer did not observe driving. It does happen fairly regularly; but, unlike other jurisdictions, here, there is an actual affirmative defense of no driving. If the prosecutor can not link the driver to driving, he is risking losing the case even before it gets to the jury on a PC 1118.1 motion. In other words, there has to be some connection to driving, through the vehicle running, or admission of the driver to driving, or a witness observation. The cases in California are also very helpful to the driver. For example, a landmark case of Mercer v. DMV 53 Cal 3d 753, held that the DMV can not make DUI License Suspension due to APS hearing and implied consent law when the driver
(1) refused to submit to DUI chemical test and
(2) there is no observation/admission of driving and
(3) the vehicle was legally parked.
Mercer requires for license suspension there must be a legal arrest.
Los Angeles DUI attorney can show you great past results for no-driving defense cases.  If you were not driving the vehicle and accuse of DUI or other driving-related offenses, such as driving on a suspended license, you owe it to yourself to contact Los Angeles DUI lawyer.  Our unique approach to fighting DUI cases allows us to get a significant number of cases settled for a great disposition including the dismissal of DUI charges.  Call (818) 921 7744 Los Angeles DUI attorney for a free consultation where we can break down for you how we will help you win your case.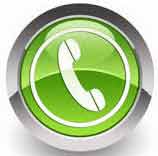 (818) 921 7744  Call anytime to talk directly to Los Angeles DUI Attorney.
YOU MAY ALSO BE INTERESTED IN: