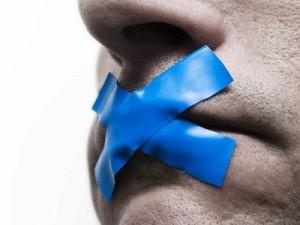 It is hard to find a person who was never pulled over by police in Los Angeles.  A police stop in Los Angeles can result in DUI investigations.  Some police officers will say that "all police stops are potential DUI investigations".  If you are investigated for a DUI in Los Angeles, you can be arrested for a DUI and have a Los Angeles DUI arrest on your record.  How do you avoid a DUI investigation or an arrest?  If you did have something to drink, what do you say or do to increase the chances of winning a DUI and reducing the chances of being arrested?  Los Angeles DUI attorney answers these questions here.
Should You Talk To Cops?: No!
The first thing that happens upon a traffic stop is the police officer approaches the driver and starts talking to him (or her).  During that conversation, the police officer will note any smells and unusual odors from the car or the driver.  For example, any smell of alcohol by LAPD or CHP in Los Angeles traffic stops will raise red flags and the driver will face a Los Angeles DUI investigation.  It is hard not to talk with the officer because if he asks you a question and you remain silent, the police officer will become suspicious.  But, the less conversation you have, the less you will produce any evidence that could get you in trouble.
Some of the police investigations proceed in a way that makes it impossible not to converse with the officer.  When that happens, you should try to limit conversation as much as possible – using short answers when you can, politely declining to answer at all.  Remember, the more you interact with the police officer, the more evidence he will observe a possible drunk driving in Los Angeles.  Each thing you do will be looked at as evidence of a crime.  The police officer will notice slurred or slow or deliberate speech.  The police officer will also note loud or fast speech and make a note of that.  If you are arrested, the police officer will write down all his observations in a police report so that it can be used by Los Angeles DUI prosecutors to prosecute you for a DUI in Los Angeles.  So, the less evidence of a crime the police officer has, the more successful your Los Angeles DUI defense will be in court and at the DMV hearing.
Even when your speech is normal (not loud, deliberate, slurred, rapid, or slow) and the police officer can not smell any alcohol, talking to a police officer can still get you in trouble.  For example, as part of his training, the police officer will ask where were coming from and where were you going.  If you are to tell him that you were coming from a bar – you will likely get yourself in trouble.  If you were to lie to the police officer, that could get you in trouble also because the police officer will ask follow-up questions that you might have a hard time answering.   A better approach is not to talk to the police officer and politely refuse to help them "fill in the blanks" in the investigation.
Also, when a police officer is conducting a Los Angles DUI investigation, he will ask a series of questions.  Each of the questions is designed to make the case against you stronger.  For example, you will be asked if you suffering from several medical conditions.  Some medical conditions can make a person look under the influence or interfere with blood alcohol readings.  If involved in a collision, the DUI police officer will ask if you consumed alcohol after the accident.  Many people answer no – and yet – thus limiting another possible defense, that a driver consumed alcohol after driving and therefore his BAC results are no longer connected to driving but reflect alcohol consumed after driving.
Asking the driver about these medical conditions often eliminates several defenses.  Another example would be the questions asked to establish the drinking pattern.  During a DUI investigation drivers are asked what time they start drinking, what time they stop drinking, what they drink, how much, etc.  The purpose of these questions is once again, to make the DUI case stronger by eliminating several defenses, such as a "rising blood alcohol defense", a common defense used in Los Angeles DUI trials.  Remember, every question asked by the police is designed for a specific purpose – either to eliminate or reduce a defense – or to make a DUI case against you stronger.
The purpose of this blog post was to educate drivers in Los Angles about the dangers of talking to a police officer.  There is little upside to answering questions that police will have.  A suspect rarely can talk himself out of a DUI investigation.  Most persons who talk to the police will be significantly worse after the conversation.  They will inadvertently confess without realizing it or often provide evidence that will be used against them in court.  Please follow this simple advice and do not talk to the police unless absolutely necessary.  If you have to talk, please talk as little as possible and keep your answers short.  If you or your loved one is arrested for a DUI in Los Angeles, please call our office day or night to talk to a Los Angeles DUI specialist.