California DUI Defense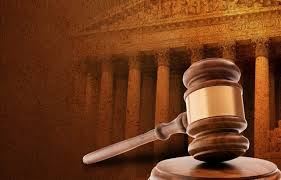 What are your Options for DUI Defense?
Who is going to represent you in court after a DUI arrest? It is often a tough decision. Money is always a factor and legal representation can be expensive. A public defender might be a good alternative for persons who do not have money, however, some people try to avoid having a public defender represent them. This is especially true in DUI cases where often a successful defense allows you to save your driver's license and your job. More so, this is also relevant in multiple DUI cases or in cases where injuries are alleged because it helps avoid jail time for crimes disliked by the courts and the prosecutors. Making a wrong choice can be a costly mistake that will result in thousands of dollars in fees and costs that often come with DUI convictions. If you recently got pulled over by police or were involved in an accident and now you have a DUI case in Los Angeles, you should consider several options.
The obvious three choices, when it comes to the selection of representation, are as follows:
In Pro Per Representation, meaning you Represent Yourself;
Representation by the Public Defender of LA County;
Representation by a Private DUI Attorney of your choice.
Representing Yourself
It is rarely a good idea to represent yourself. A person who has himself for an attorney will usually not do as good as a person represented by an attorney. In nearly every case, representing yourself is a quick way to lose without an opportunity to present a defense or negotiate with the prosecutors. Even if you are an attorney who specializes in DUI cases, you should not represent yourself. You will not get good deals and you will not be able to negotiate successfully with the prosecutors. Also, everything you say will be recorded and you will not be able to back out or make statements that can later be retracted. California law around DUI is specific and complex. You need someone who understands the ins and outs of the process to stand up for you and help you navigate the process against prosecutors and judges who are often biased against the defendants.
Public Defenders
A better route than representing yourself is going with a public defender to represent you in a case. Public defenders (PDs) are licensed attorneys who may be terrific lawyers and may help you a lot in your DUI defense. Public Defenders can be free to you if you have a low income or are in other financial troubles. Some people will not qualify for public defense because they make too much money. Sometimes there are downsides to a free court-appointed attorney. Public defenders are often overworked and won't have a lot of time to dedicate to their personal cases. Your public defender is often assigned to you at random, which can mean you're stuck with someone even if you don't trust them or feel comfortable with them and you might not see them the next time. Often the stories of defendants involve meeting a new public defender lawyer every time they go to court. Also, the public defenders are sometimes limited with resources as well as time since they work large caseloads. You also may not qualify for a public defender if you are low income.
A Private DUI Attorney
You know a public defender might not give you a lot of time or be someone you necessarily feel comfortable with, so a private attorney is best, right? Not always, you need to make sure you chose an attorney who specializes in DUI and has a track record of helping other people in cases.
Make sure you chose a DUI attorney who makes you feel comfortable and shows dedication and interest in helping you. You need someone who will listen and strategize a defense plan. To get the best DUI representation, pick someone who keeps track of changes in California DUI law, knows how to negotiate both in and out of the courtroom, and can show you a plan for a DUI defense and trial. Ask questions like how many DUI cases this lawyer handles per year and find out what the outcome was for most of their clients. Since DUI cases are complicated, it is critical you hire someone with experience in this area of the law.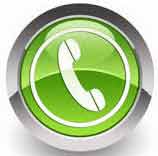 If you're looking for help with a DUI case and need a top-notch attorney in Los Angeles, make an appointment with the DUI Attorney Alex Andryuschenko by calling (818) 921 7744
We provide a free DUI case review to discuss your options.
YOU ALSO MAY BE INTERESTED: