RESTITUTION PAYMENT IN DUI CASES
Any conviction for a DUI can result not only in payment of money to the courts in fines and costs, but it can also result in payment of money to "victims" as part of the compensation for any direct loss that they suffered. In California law, victims are defined broadly but in DUI cases it usually means those who got injured in DUI traffic accidents. If you are convicted of a DUI case you can be ordered to pay thousands of dollars to the victims of a DUI collision to compensate them for all of their expenses. The best way to protect yourself from paying large sums of money to the victims is to fight your DUI case. Our Los Angeles DUI attorney will defend you in any DUI-related case. Here is the summary of relevant laws that addressed directly compensation of victims of DUI-related cases.
A person who suffered directly from the commission of the crime is referred to in California as a "victim". Under California Penal Code section 1202.4, a victim of a crime must be compensated by the courts for direct financial losses. The losses can be quite substantial and often depend on the severity of crimes and on the unique circumstances of victims. A victim can choose to recover financial losses in a criminal court, in a civil court, or through a victim restitution fund.
USING CIVIL COURTS TO RECOVER MONEY FROM DUI RELATED ACCIDENTS
A victim who chooses to recover his losses through a civil case can potentially recover larger amounts of money than he would in a criminal court. In criminal courts, a judge can order the defendant to pay "out-of-pocket" expenses in restitution. In a criminal court, non-economic expenses, such as "pain and suffering" cannot be added to the recovery. In contrast, civil courts can award pain and suffering and other damages beyond "out-of-pocket" expenses. For example, because most crimes are an intentional violation of the law, civil courts can and do often award "punitive" damages in intentional torts, like DUI-related collisions, which can and do significantly increase the amount of recovery significantly, and often by several folds. For that reason, plaintiff's PI attorneys are often eager to retain victims of crimes, such as DUI-related traffic collisions, especially those that can rely on insurance companies to pay for their losses.   Naturally, DUIs are often those intention torts that are settled well for the plaintiffs by the defendant's insurance companies in civil courts.
VICTIM COMPENSATION FUND
Victim Compensation Fund is a special fund that is established by the State of California to allow victims of crimes to recover their losses or to get treatment for crime-related services. For example, a victim of a crime can receive therapy that will be paid by the State. As a part of any conviction, all defendants are required to contribute money to the Victim Compensation Fund. The Victim Compensation Fund then distributes money to those victims it decided need help. The amount of money that will be assessed to the defendant by the court upon conviction will differ depending on the level of the offense, the judicial discretion, the plea bargain negotiation and the severity of the offense. The first step in receiving money from the victim compensation fund is to call the Victim Compensation Board directly or to contact a victim-witness assistance program in your county. The payment received by the "victims" from the victim compensation board can be fairly large and can include money for crime scene clean up, relocation, counseling, loss of income etc. However, the payment through the Victim Compensation Board can be significantly less than what a victim can otherwise recover in civil or criminal court and therefore it should only be considered as a secondary resource that a victim can use in conjunction or as an alternative to a civil judgment or to a criminal restitution order.
WHAT IS RESTITUTION HEARING?
It is fairly old and a very logical tradition in law that victims of crimes are compensated by the court system. A victim is a broad term that can include a natural person or a corporation or even relatives of the direct victim if they suffered a loss because of the commission of a crime. A victim can include persons living in the household of the victim or any person who received assistance from the Victim Restitution Fund. The criminal law judges have jurisdiction to determine the amount of losses and to order compensation of the direct losses to the victims of crime. Typically, after a conviction, the prosecutor will calendar a "restitution hearing", which is a separate court date to determine what if any money is owed to the victim. In DUI cases, restitution is often associated with DUI related traffic collisions. The restitution hearings are mandatory and are codified in Penal Code section 1202.4(f).
The sentencing court has to order restitution in every case where an alleged victim suffered direct financial losses. The good news for defendants is that restitution is now a part of the plea bargain and can be used as a tool to get leniency from the courts or a better plea bargain from the prosecutor. The prosecutor's job is not only prosecuting alleged criminals but also involves protecting the victims of crimes. Therefore, prosecutors are obligated to take into account the defendant's willingness to compensate the alleged victims. For example, California Rules of Court specifically authorize the courts to consider payment of restitution as a factor in mitigation. This law is found in California Rule of Court 4.423. that specifically authorizes better sentences when restitution is paid.
HARVEY WAIVER AS PART OF RESTITUTION IN DUI CASES:
Often a criminal case can be dismissed partially with a clever plea bargain. For example, the prosecuting agency will sometimes dismiss some charges in exchange for a guilty plea. For example, a District Attorney might dismiss a driving on a suspended license charge when a defendant pleads guilty to a DUI. Under a somewhat older case law of People v. Harvey 25 Cal App 754, the court has to get explicit approval of the defendant to consider dismissed counts in ordering the restitution amount. Recently our office handled a case where the defendant was convicted of a DUI. The court dismissed several counts of a "Hit and Run", however as a part of the plea bargain, the defendant had to agree to compensate the victims of the hit and run. This process is called, "taking the Harvey waiver". If the Harvey waiver is not taken, the defendant can escape paying restitution to the dismissed charges.
This is different from a defendant that is acquitted of some counts and is convicted of others. If a defendant is acquitted of some counts, he cannot be ordered to pay restitution for the acquitted counts pursuant to the case-law of People v. Richards 17 Cal 3d 614.
FAILURE TO COMPLETE PAYMENT OF RESTITUTION ORDER
After a DUI case, a defendant can be ordered to pay significant amounts of money. If you were ordered to pay restitution that exceeds your ability to pay it immediately, the court or the probation department can order monthly payments according to your ability to pay. For example, for a person who is on a fixed income, the probation department or the court can order the amount of payment to be as little as $25 or $50 dollars per month. If the probationary period ends prior to paying off the restitution, the remaining amount of the restitution can be converted into a civil judgment.  If you have a restitution order by the criminal court or a civil judgment that was entered based on the restitution order, it is not dischargeable in bankruptcy proceedings. Many courts will require defendants to fill out financial disclosure forms upon conviction. For example, Orange County courts require defendants to fill out a disclosure form that can even be shown to the victims so that they are aware of the ability to pay the money owed to them. The District Attorney can ask the court for a hearing to determine the defendant's assets and liability if it is not disclosed in a form. The victim can also receive payment of the interest on the unpaid amount at a rate of 10% per year.
As you can see, the criminal restitution statutes are designed to protect the victim and the only certain way to avoid paying the restitution amount is to defend your DUI in court.
In most DUI cases defendants are placed on probation and as a condition of probation, they are ordered to pay restitution. A failure to pay restitution can be a violation of probation but only when the defendant had the ability to pay and willfully failed to pay the restitution. The courts generally do interpret the "ability to pay" to mean indigence and will not imprison someone who has no money.   However, the court can extend probation to someone who fails to pay restitution during the probationary period. For example, if you are placed on probation for 3 years and the restitution is not paid off during the 3 years, the court can extend probation for another year or longer.
COLLECTION OF RESTITUTION AMOUNT
The court has inherent powers to collect the restitution and to make sure that victims are made whole. Failure to pay the restitution can even result in jail time if the court decided that the defendant had the ability to pay but willingly failed to do so. If a defendant is sentenced to county jail or state prison, the correction department or the county board of supervisors is required to collect the money owed to the victim from wages or money held on the defendant's account. The correction department or the county board of supervisors is required to collect between 20% to 50% of wages and money transferred to the prisoners by family members and friends. The board of supervisors or the correction department will also impose up to a 10% administrative fee, transferring the remaining money to California Victim Compensation Board which will transfer it directly to the victims or to the State Restitution Fund. All this is codified in California Penal Code section 2085.5.
Q and A: 
Q: WILL THE COURT ORDER RESTITUTION IF I AM NOT PLACED ON PROBATION:
A: YES THE COURT WILL SET A RESTITUTION HEARING OR ORDER FULL RESTITUTION AT SENTENCING BECAUSE UNDER CALIFORNIA PENAL CODE SECTION 1202.4 (f) THE RESTITUTION HAS TO BE ORDERED IN ALL CASES. OFTEN, A DEFENDANT WILL BE IN STATE PRISON WHILE THE COURT ORDERS RESTITUTION TO BE PAID FROM STATE PRISON EARNINGS.  EVEN AFTER STATE PRISON, THE REMAINING RESTITUTION AMOUNT CAN AFFECT FORMER INMATES – STATE PRISON CAN AND DO SUBMIT RESTITUTION AWARDS TO DMV, WHO CAN SUSPEND DRIVER'S LICENSES TO GET DEFENDANTS TO PAY.
Q: IF THE VICTIM IS NOT A PARTY TO THE CRIMINAL CASE – HOW CAN HE ASSERT HIS OR HER RIGHTS? 
A: UNDER PENAL CODE 1202.4(f)(1), VICTIMS CAN FILE MOTIONS DIRECTLY WITH THE COURT TO CHALLENGE RESTITUTION ORDERS.  AFTER MARSY'S LAW WAS PASSED IN CALIFORNIA – VICTIMS GAINED IMPORTANT RIGHTS IN CRIMINAL COURTS AND NOW ARE ENTITLED TO INFLUENCE THE NEGOTIATION PROCESS BY ARGUING THE VICTIM'S POSITION.  BECAUSE VICTIMS CAN NOT BE PARTIES TO THE CRIMINAL PROCESSES, THEY CANNOT FILE CRIMINAL CASES DIRECTLY OR FILE APPEALS.  THIS ISSUE WAS RESOLVED IN PEOPLE v. SUBRAMAYAN, DISMISSING APPEAL FILED BY VICTIM DIRECTLY BECAUSE OF STANDING.
As it is clear from this article, the legislature and the courts did all they could to compensate the victims of crimes and to create laws that allow the collection of money from defendants for damage done to the alleged victims in DUIs and other criminal cases.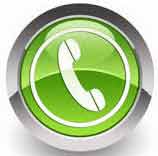 If you have a DUI case, call us at (818) 921 7744 for a free consultation.
We will gladly explain to you your rights and will help you defend your case in court for a moderate fee.
YOU MAY ALSO BE INTERESTED IN: