HIT AND RUN

Please click on the links below to go directly to your topic of interest:
WHAT IS HIT AND RUN?
California Hit and Run laws require all drivers to stop immediately after an accident.  Even if you are not at fault for the accident, you are required to stop your vehicle immediately after the collision.  There is no exception to this law even if the damage is minor.  After the collision, the drivers involved in the collision are required to exchange information regardless of their fault.
HIT AND RUN can be prosecuted as a felony or a misdemeanor in California.  Usually, the difference between a felony and a misdemeanor criminal case filing is determined by the type of damage caused in the course of a collision.  For example, a collision that results in an injury to a person can be prosecuted as a felony or a misdemeanor under California Vehicle Code section 20001.  The more severe the injury, the more likely the prosecution will file felony charges.  In contrast, a collision that resulted only in property damage will likely be prosecuted as a misdemeanor under California Vehicle Code section 20002.
ELEMENTS OF THE OFFENSE
In California, to prove a criminal offense, a prosecutor must prove every element of that offense.   In California, the elements of hit and run are:
you were driving and involved in an accident
an accident caused damage
you knew of the damage or the accident was of the kind that damage must exist
you willfully did not stop and exchange information
PUNISHMENT FOR HIT AND RUN CONVICTIONS
Felony hit and run can carry a state prison sentence with a range from 16 months for a low term, 2 years for the midterm, and 3 years for the upper terms.  Additionally, depending on the type of injury, felony prosecution for a hit and run can increase the punishment to longer jail sentences.
Over the years our skilled Los Angeles attorney has handled numerous hit-and-run cases with results ranging from complete dismissals of all charges to other favorable settlements in Los Angeles Superior Court.  Our skills allow us to mount a number of successful defenses for drivers accused of Los Angeles hit and runs.
For example, not knowing that one is involved in an accident is a defense to a hit-and-run charge.
Secondly, when the only damage from the accident is to your car, a hit and run should not be prosecuted.
Thirdly, many cases in Los Angeles commence with the police agency tracing the car involved in the hit and run to the registered owner using the DMV records or witness statements.
These prosecutions will often result in a wrong person being accused of the crime.  The driver of a vehicle can often be innocent of the crime and can fight such prosecution.  Even when you are charged with what appears to be a strong hit-and-run case, experienced hit-and-run attorneys in our office can often receive a favorable resolution by litigating constitutional rights or by litigating motions for a civil compromise under California Vehicle code 1377-1379.  Recently, Los Angeles Criminal Defense Attorney from our office was able to get judicial diversion granted on an indefensible hit-and-run where the defendant made a confession to a police officer.  California Penal Code 1001.95 gives another opportunity to get a dismissal of hit and run Los Angeles cases.
DMV CONSEQUENCES OF A CONVICTION FOR
In addition to the possible criminal punishment discussed above, a hit-and-run conviction may also cause the DMV to suspend a driver's license.
Whether or not the DMV will suspend the license will depend on whether the hit and run caused an injury to any person.  In the event, that there was no injury (which is common would be charged as a violation of Vehicle Code Section 20002), the suspension is not mandatory.  If the conviction shows up in the DMV records, the DMV can, but is not required to suspend the driver's license for none-injury hit-and-run in Los Angeles.  The relevant law is found in California Vehicle Code Section 13361, which states:
"The department may suspend the privilege of any person to operate a motor vehicle upon receipt of a duly certified abstract of the record of any court showing that the person has been convicted of any of the following crimes or offenses: (a) failure to stop in the event of an accident resulting in damage to property only, or otherwise failing to comply with the requirement of Section 20002″.   
If instead, there was an injury and the People of the State of California charged Vehicle Code Section 20001 (a more serious code section that can be charged as a felony),  the DMV is required to revoke the driver's license as explained in California Vehicle Code Section 13350(a)(1).
"(a) The department immediately shall revoke the privilege of a person to drive a motor vehicle upon receipt of a duly certified abstract of the record of a court showing that the person has been convicted of any of the following crimes or offenses: (1) Failure of the driver of a vehicle involved in an accident resulting in injury or death to a person to stop or otherwise comply with Section 20001″.,    
The length of revocation is for one year and requires the driver to provide proof of financial responsibility.
Lastly, pursuant to California Vehicle Code Section 13351(a)(2), the DMV must also revoke for three years a driver's license when a person suffers any combination of three or more convictions of California Vehicle Code Sections: 20001, 20002, 23103 or 23104 within a 12-month period.
HOW CAN THE LOS ANGELES DUI ATTORNEY HELP YOU?
Los Angeles Hit and Run Attorneys can help protect you from the consequences of a hit-and-run conviction which, even on a misdemeanor, can carry up to six months in the county jail and fines of up to $1,000.00. A felony hit and run in Los Angeles carry potential prison sentences.
The recent death of pedestrians in hit-and-run collisions caused the legislature to pass "Yellow Alerts" laws.  Now in addition to amber and silver alerts, freeway signs will display vehicle information of the hit-and-run vehicles to help locate the involved cars.
Typically, a hit and run offense investigation in Los Angeles can be resolved even without going to court (if done early enough), but you do need a competent criminal defense attorney to contact the police.  You should not attempt to resolve the case yourself because anything you say to the police is admissible in court (unlike what attorneys say to police).  Los Angles Criminal Defense Attorney was able to avoid filing on many criminal cases by having clients insulated from police.  Call us now and we will help you.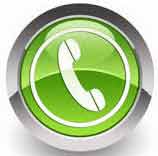 (818) 921 7744  CALL anytime to talk directly to Los Angeles DUI Lawyer.
YOU MAY ALSO BE INTERESTED IN: