Jail Sentence and Booking in Jail
If you are facing a criminal offense, the punishment can include jail. The punishment for a criminal case is referred to as sentencing and is carried out by a judge. Not all cases include jail time, but when a person is sentenced to jail time, the judge can order a defendant to either be taken into custody in court or the judge can order the person to report to jail for serving his sentence. Many county jails, and Los Angeles County Jail in particular, have too many people in jails, and because of that, many prisoners are kicked out of jail before they complete their sentence. A decision to release a prisoner early and before the completion of his jail sentence is done by the county sheriff. In some places, like San Bernardino, the overcrowding is so severe, that jails will let people out even when bail is set. A release like that violates judges' orders, sometimes causing friction between judges and the Sheriff.  For example, in a notable Los Angeles DUI case, several years ago, when Paris Hilton was sentenced to 45 days in jail for her probation violation, LA County Jail released her early.  This early release of a famous prisoner created publicity that angered the sentencing judge, who ordered the Sheriff to take Ms. Hilton back into custody.  She completed her jail sentence as ordered because this was an unusual case of high publicity.  For the rest of the "not so famous" defendants, the sentence can be anywhere from 1 day for sentences under 180 days to 5 to 10 percent for longer sentences in Los Angeles County Jail, unless the offense involves violence, probation violation, or some other "more serious" offense.  This is also the case in San Bernardino and Riverside where the overcrowding will cause defendants to be released under a "fedkick", to wit, a federal judge order to keep jails not overcrowded.
What are Sentencing Credits?
A criminal conviction can be separated into two parts:
Guilt Stage (when the person accepts his guilty or is found guilty by a judge or jury)
Sentence Stage (when the court sentences the person).
At the time of sentencing, the court will say how the person is punished for the committed crime.  A sentence does not have to include jail time, although, for most criminal cases, the punishment is jail.  If a person is sentenced to jail, the sentencing judge will give credit to the defendants for any time spent in custody.  For example, when a person is arrested and later bails out, he will be given credit for any time spent in custody so that even 1 minute in police custody will be given a day of credit.
Prior to the adoption of this new law, known as "AB 109", passed by the voters in 2011, defendants who are placed on probation or any misdemeanor jail sentence for misdemeanor cases would be sent to serve their jail time at the local county jail.  In contrast, any felony sentences, for persons who are not placed on probation, would be committed to California State prison, and, after serving the sentence, would be released on parole.  After AB 109 was passed,  California Law requires that under Penal Code section 1170(h) many felony sentences must be done in the local county jail.  This law was passed to reduce overcrowding in the California State prison system.  This change added more pressure on the local jails, which further increased the chance of being released early for a low-level misdemeanor sentence or probationary sentence in a felony case.  As discussed above, most criminal convictions do not require jail time as part of sentencing.  And yet, many defendants will choose voluntarily to convert all punishment, including jail time, into county jail sentences because, with the early release, the punishment is wiped out.  For example, recently, Los Angeles DUI Attorney and Los Angeles Criminal Defense Attorney converted all community service and fines into jail time, helped his Los Angeles criminal defendant apply for house arrest, and wiped out the fines together.  This works also, especially if Los Angeles criminal defendants are already sentenced to the county jail, in which case, adding a few extra days instead of paying expensive fines will most likely not increase the actual time spent in jail.
Credit Calculation
At the time of sentencing, the judge will ask the defendant (or his lawyer), if Defendant has any credits toward his jail time. By saying that the judge means any time that the defendant spent in jail prior to being sentenced, such as the time defendant spend in jail after his arrest. Credits are the time a defendant spent in police custody.  If the defendant was released prior to going to court, that time he spends under arrest will apply towards the sentence. Under California law, any part of a day in custody is counted as one day (California Penal Code section 2900.5).   For example, under California PC 2900.5, if the defendant gets arrested at 11 pm and release 1 hour and 1 minute later at 12:01 am, he or she will be entitled to a credit of two days of jail time despite being in custody only for 1 hour and 1 minute.  That credit can be used towards fines at a rate of $130.00 per day or towards community work at a rate of day per day.
Keep in mind that under PC 2900.5, time spent in treatment centers is counted towards jail sentence.
California Penal Code 4019 Credits Explained
The authority for using credits is found in California Penal Code section 4019(a)(1) which specifically permits credit usage from the time of the arrest.  Some argue that California Penal Code section 2900.5. contradicts that by stating that: (a) In all felony and misdemeanor convictions …, all days of custody … including days … credited … pursuant to Section 4019, . . . shall be credited upon[the] term of imprisonment …  That position is supported by People v. Ravaux (2006) 142 Cal.App.4th 914 where the Court of Appeals for San Diego (4/1) opined that custody credits are not to be given for merely being in the custody of police and start only from the time defendant is booked into a county jail.
Maybe PC section 2900.5 is applicable to state prison commitments only because it is placed by the legislature into Title 1 of Part 3 of the Penal Code which is titled "Imprisonment of Male Prisoners In State Prisons"?  On the other hand, maybe section 4019 is the appropriate section to use in misdemeanor sentencing because the legislature placed it in Title 4 of Part 3 of the Penal Code, titling it, "County Jails, Farms, and Camps".  By separating the code sections by titles, the legislature could have intended to treat misdemeanors differently and permit the usage of arrest credits. As a matter of practice, however, the courts in Los Angeles are pretty liberal in giving credits for being in custody and will use arrest time as oppose to booking time.  But you or your attorney has to bring up this issue, or else forgo the pre-booking custody credits.
What is Pre-Booking Jail?
In Los Angeles County, there is no such pre-booking process for jail sentences. Other counties utilize pre-booking process to qualify for alternative sentencing. For example, in Orange county, a person can go to jail for pre-booking procedure as a first step to qualify for work release or home confinement. During the pre-booking procedure, a defendant will be entered into the jail computer system to speed up the eventual booking. Once the person is pre-booked, he will be ready to be processed by the probation department for home confinement. If home confinement is approved, the probation department will contact the jail and take the person off the list of people scheduled to surrender to jail. In Los Angeles County, the procedure to qualify for alternative sentencing, such as work release is entirely different and does not invoice pre-booking procedure.
What is Book And Release Procedure and How Long It Takes
The courts and law enforcement are able to track defendants through fingerprints. The fingerprint is taken upon booking into jail. If a person is only cited for a case (or received a letter that tells him that a criminal case is being filed) the jail will not have his fingerprint and it would be more difficult to match a defendant with his criminal case. To make sure all defendants are matched to their criminal cases, the courts often order that a person be booked and released. When the court orders a book and release, a defendant is provided a court order that looks like a simple piece of paper that needs to be taken to a police station to be given to a jailer. A jailer will take the court order and book the person into custody and immediately release them. The booking process involves taking a photograph, a fingerprint, and some biographical information. This is, once again, done for no other reason but to be able to connect a criminal record to a person.
Work Program To Avoid Jail Time For DUI
Because DUI is considered a low-priority offense, jailers will often release DUI offenders early or offer work release to DUI defendants. For example, a person sentenced to 120 days can be offered to complete her jail sentence on a work release schedule. This way, the defendant will not be in actual jail but will come to work for the sheriff during the day. In other counties, such as San Bernardino, the jails are so overcrowded that virtually all defendants qualify for work release. Because no actual jail time is imposed, the jail does not have to provide good time work time (PC 4019 credits). As a matter of practice, San Bernandino does give California Penal Code 4019 credits for work-released defendants.
How To Calculate Credits For Time Served.
The Credit for time served in jail is separated into "actual time" and "good time/work time" credits. The number of credits a person receives is shown in Penal Code Section 4019. Over the years, Penal Code Section 4019 changed several times with the most recent change awarding 2 days of good time/work time credit for every 2 days of actual jail time. However, the good time/work time will not get calculated until 4 days is spent in jail (PC 4019(e)). This means that if a person spends less than 4 days in jail, he should not be awarded any good time/work time credits. This calculation is applicable only to misdemeanor sentences, a person sent to state prison will get 6-month good time/work time credit for every 6 months served (Penal Code section 2933). Here is how it is calculated:
1 day actual jai = 1 day total credit
2 day actual jai = 2 day total credit
3 day actual jai = 3 day total credit
4 day actual jai = 8 day total credit
5 day actual jai = 9 day total credit
6 day actual jai = 10 day total credit
7 day actual jai = 11 day total credit
8 day actual jai = 16 day total credit
etc.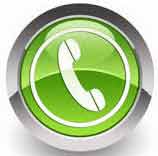 (818) 921 7744   We provide a free consultation to discuss your options.

YOU ALSO MAY BE INTERESTED: