Whether you're a student on an F1 visa, a Green Card holder, or an asylum seeker in the US, you want to make sure that you do not have any criminal record that will cause problems for your immigration status.  Here, we discuss how a Los Angeles DUI Attorney will help you avoid problems with the USCIS or ICE.  A DUI arrest can have serious consequences for anyone, but, for a non-citizen, it can lead to such consequences as the loss of a tourist visa, and even denial of citizenship, deportation, or refusal of admission.  Imagine how horrible it is to come home to the US and not be allowed in by immigration officers because of a DUI on your record.  We've entered a political climate where the US government (through its current president) acts very harshly against immigrants, as you've undoubtedly seen in the news. Here's what you need to know about DUIs as an immigrant or visitor to the US and here is how Los Angeles DUI Attorney can help.
IMMIGRATION LAW AND DUI
Immigration law is very convoluted with different laws that can result in deportation.  For example, section 237 of the Immigration and Nationality Act lists deportable crimes.  There, DUI is not listed as grounds for deportation.  However, for a person who is here on a visitor's visa, being arrested for any crime is a ground for visa revocation.  Also, because many immigrants receive "discretionary benefits", they will be ineligible to stay in the US if convicted of a DUI.  This is why it is essential to choose the best Los Angeles DUI Attorney to defend your case if you are arrested for a Los Angeles DUI (or any crime in Los Angeles).  Even if you think your case is hopeless, reach out to Los Angeles DUI attorney to help understand legal defenses and negotiate a deal that will not result in the loss of your immigration status.  There is a lot you can do to avoid immigration problems.  Los Angeles DUI attorney can help you defend your immigration case and get a dismissal of all criminal charges that have no defense as a plea bargain.  For example, often defendants will be charged with 2 crimes in a single case and that can result in loss of immigration status.  DUI on a suspended driver's license can be considered a much more serious offense, but Los Angeles DUI attorneys, often get suspended license charges dismissed as part of the negotiation with the Los Angeles DA or CA office.
EXAMPLE: you are arrested for a DUI in Los Angeles and you have your underage child with you in the car at the time of the Los Angeles DUI arrest.  Los Angles District Attorney will most likely not only charge you with a DUI but will also allege a special allegation under

California Vehicle Code section 23572

.   This special allegation does have an additional punishment of 2 days in the county jail.  While no one wants to spend an additional 2 days in jail, the more serious consequence has to do with how the immigration views CVC 23722.  If convicted of this special allegation under

CVC 23572

, you can become deportable under

INA 237(a)(2)(E)(i)

, which says that a "crime of child abuse, child neglect, or child abandonment" is deportable.  Los Angeles Criminal Defense Attorney can often have the prosecutor dismiss this special allegation.  But even if the prosecutor refuses to dismiss, Los Angles DUI Attorney can negotiate a plea to a different, non-deportable charge, such as a violation of California Penal Code section 273a(b).  Because immigration law changes rapidly before you make any decision about what to plead to, please contact an immigration attorney or Los Angeles DUI Attorney to help you decide how to defend or what to plead to in your case.  A guilty plea to any crime can have some additional immigration consequences such as the effect on DACA, TPS, etc. 
Thus, pleading to a very similar additional charge (even a felony) is much more benign for immigrants than pleading to a very similar special allegation.  Here, this is an example where being convicted of 2 crimes is better than being convicted of 1 crime.  This is not always the case and you must contact our Los Angles DUI attorney to help avoid immigration problems.
AGGRAVATED DUI and PARTICULARLY SERIOUS CRIMES
When most think about deportable crimes they think about aggravated felonies, drug offenses, or crimes of moral turpitude.  A few years ago, a serious DUI,  such as a DUI that involved an accident or a serious injury to a victim, could be a ground for deportation based on a "crime of violence" deportation basis.  In 2004, the US Supreme Court decided that DUIs weren't crimes where someone was intentionally violent to others, but more crimes of negligence.  This removed DUIs from the crimes of violence classification and moved it to a seemingly non-deportable offense category.   This analysis only applies to "green card" holders and is irrelevant for many other types of immigrants, such as asylum seekers, TPS holders, DACA recipients, and undocumented persons.  Also, if you are convicted of DUI with injury (CVC 23153(a)/(b)), it is considered a particularly serious crime and will cause revocation of asylum status.  Moreover, recently, the Board of Immigration appeals held that 2 DUI prevents establishing "good moral character", which is a requirement for citizenship, cancelation of removal, and several other immigration-related benefits.  Similarly, a DUI when driving on a suspended license is a significant aggravation and will trigger additional immigration problems.
HABITUAL DRUNK AS A BASIS FOR DEPORTATION
Even though DUI does not fall within usual deportable grounds, multiple DUI convictions can lead to deportation based on a habitual drunk classification.  Being a habitual drunk is a separate ground for deportation in Immigration Law and must be defended by a specialist.  Some very benight questions from a civil surgeon can turn into a denial or re-entry into the US or deportation.  You must seek the help of a good defense attorney before any contact with law enforcement.  The attorney will refer you to a doctor who will examine you and question your drinking habits and opine on your multiple DUI offenses if they are a result of being sick with alcoholism.  An alcoholic can be deported and you need the help of Los Angles DUI attorney if you are facing multiple DUI charges.  Some Federal Circuits have a rule of thumb that about 3 DUI convictions are presumptively deportable.  Thus, while an alcohol DUI is not usually a deportable offense, a DUI for alcohol or drugs can be.  Therefore, if you are pleading to a DUI, the presence of illegal drugs in your blood at the time of the DUI can result in deportation.  Any offense involving illegal drugs can have the most devastating consequences for immigrants.  In California, if you are charged with CVC 23152(f) (a drug-related DUI), it can results in deportation based on a "controlled substance violation).
VISITORS TO THE US
22 CFR 41.122

allows the consulate to cancel any visitor's visa for any reason. Foreign Affairs Manual (FAM) authorizes consular officers to revoke visas merely for an arrest within 5 years.
EXAMPLE: You come to the US on a Studen Visa (F1).  During your stay in the US, you got arrested for a DUI.  The police transmit your arrest information through "livescan" to a California DOJ which is linked with Federal DOJ.  Federal DOJ transmits your arrest information to the immigration department which immediately transmits the arrest information to the consulate which issued the F1 visa to you.  The consulate cancels your visa and you are notified by a letter to leave the United States incidentally. 
If this happens to you, do not simply leave the country, look for immigration counsel right away.
The example above is a real-life situation that many people face.  If you are in the US as a visitor and are arrested for a DUI, it's important to fight your DUI and get help from a DUI defense attorney right away.  If you are near Los Angeles, call our office.  Los Angeles DUI lawyer will analyze your case and help you determine how to fight your case and how to keep your immigration status.  California DUI laws are very nuanced and you need the help of a professional DUI defense attorney to help you avoid deportation.  Los Angeles DUI attorney has earned the respect of judges and prosecutors and has immense knowledge of DUI law that will help you win.  Even if DUI has bad facts, Los Angeles DUI lawyer can find a defense to take your Los Angeles DUI case to trial or get you a plea bargain deal from the prosecutor that will avoid immigration problems.  For example, recent changes in the asylum regulations cause 2 DUIs to be a bar to asylum (
Matter of Castillo-Perez 27 I&N Dec.664

).  To fight that, if our clients are applying for asylum, we present evidence that they are suffering from fear of prosecution in their home country and need to get a wet reckless ( a reduction from a DUI charge).  Remember, just avoiding jail time will not be helpful for a person who is faced with a DUI.  A change in charge is needed to avoid deportation.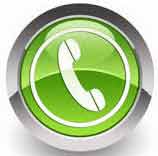 If you were arrested for a DUI in California and worried about deportation, call the DUI Law office of Alex Andryuschenko at (818) 921 7744.  We provide a free DUI case review to help you defend your case.
YOU ALSO MAY BE INTERESTED: