The New Year always comes and brings new hopes and dreams and a sense of rebirth. This year, the New Year holiday brought to the motorists of the Golden State several new laws and some amendments to the existing laws. Most of the laws have already become operative starting January 1st, 2017. The California Department of Motor Vehicles reminds the vehicle operators about the new traffic safety rules in 2017. Remember that it will take a certain period of time for the DMV to update its manuals and incorporate new laws. Motorists are expected to know the new laws and ignorance of the law is not an excuse. The police will expect you to know the law and you should familiarize yourself with the new traffic rules in advance of the change to avoid paying traffic fines or worse yet, being arrested because you are not aware of a new law.
Let's have a look at some new and some old traffic safety laws that you should know:
Child Safety Seats
This law requires all children to be in a car seat. If the child is younger than 2, the child has to be in a rear-facing car seat. If the child is heavier than 40 pounds or height is more than 40 inches the child does not have to be a car seat.
Usage of Electronic Wireless Devices
Under this law, California vehicle operators are not allowed to use or hold their mobile phones and other electronic communication devices at all. Instead, a driver should mount a cellphone on one of the bottom corners of the windscreen or to the panel board. Only after mounting the phone, a driver can operate a phone as long as it takes a single tap or swipe to operate the phone.
Lane Splitting
This law explains lane splitting when driving a motorcycle between rows of stopped or moving cars in the same lane. The most important requirement when lane splitting is safety. The Lane Splitting Law empowers the CHP to prepare educational instructions applicable to lane splitting. The main goal is to assure the safety of motorcyclists, motorists, and passengers.
DUI (Ignition Interlock Devices)
In accordance with this law, a DUI defendant is obliged to install an ignition interlock device (IID) on his/her car for a defined timespan. This procedure is required to get back the driver's license after a suspension. This bill also eliminates the suspension time before a DUI offender can get a restricted license. This bill also expands the DUI IID pilot program till January 1st of 2019. The pilot program now will be extended to all California counties and all DUI defendants in California will be required to install IID after a DUI conviction in order to get their licenses back.
Transportation Network Companies (TNCs), Sanctions Against Drivers for TNC
From now, Uber Lyft, and other transportation network companies must carry out a more thorough background check of their drivers. A driver who is registered as a sex offender or was convicted of a felony, family abuse, or a DUI, will not be allowed to work for Uber or Lyft.
TNC Drivers' Blood Alcohol Concentration (BAC)
Drivers for Uber or Lyft cannot have a blood alcohol level of 0.04% or more.
Transportation Vehicles, Rescue and Provision of Care for Animals
Under this new law, an individual is authorized to break into a vehicle and remove an animal when its safety appears to be in immediate danger and the animal's owner is out and cannot be found. Then this individual should call law-enforcement authorities and wait for their arrival.
1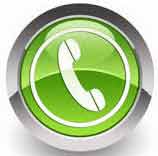 If you have been charged with a DUI or other serious traffic violation, a Los Angeles DUI attorney can help you! Please call (818) 921 7744 for a free consultation anytime.
attorney DUI Los Angeles
YOU MAY ALSO BE INTERESTED IN: