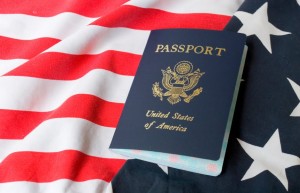 This article discusses HOW a DUI Can affect your immigration status.  Click on the links below to go directly to your topic of interest.
IMMIGRATION CONSEQUENCES AFTER A DUI
If you got arrested for a DUI and you are not a US citizen, a DUI can have immigration consequences.  Because there are numerous immigration petitions, relief, and statuses available to applicants, DUI will have different consequences depending on your immigration status.  DUI is a state crime, however, a conviction can be used by federal immigration officials and judges to deny admission, revoke visas and status.  In addition to the conviction, the immigration service can use more admission to the facts of the DUI instead of the actual conviction to deny immigration benefits.  Recent changes in the law disqualify immigrants from establishing a good moral based on DUI conviction.
One popular way to get a green card is based on a "Cancellation of Removal for Non-Citizens".   To get cancelation of removal, an alien needs to establish that (1) he lived in the US for 10 years; (2) that his wife, child, or parent would suffer hardship; (3) that he does not have certain convictions; (4) that he is a good person.  Under the new law, such an alien can not show that he is a good person if he has 2 DUI's.   So you must fight your DUI.
TOURIST VISA B1/B2 AND DUI
For persons who are in the United States on a tourist visa, a DUI conviction can result in the termination of their tourist status and possible deportation.
For persons who are in the United States illegally, a DUI conviction will make no difference, since they are already here illegally.  The biggest issue for someone who is facing a DUI case is to avoid jail time.  If someone hears illegally and sentenced to a DUI, he can be sentenced to jail time.  If the jail notifies the immigration or if the immigration does jail cross-reference checks before prisoners are released, an immigration hold can stop a person from release.  Instead of a release, you can simply be transferred to the immigration jail.  If an immigration hold is placed, deportation proceedings are likely to be initiated by the US government.
GREENCARD HOLDERS AND DUI
For persons who are green-card holders (permanent residents), DUI carries almost no consequences.  A single simple first DUI is not a deportable offense and therefore green is likely not to be affected.  As evidence of being an alcoholic, a DUI can result in extra scrutiny by the immigration officials.  Second DUI or multiple DUI convictions can result in the immigration service requesting a psychological evaluation.  The psychological evaluation is to determine if there is a serious drinking problem.  The referring doctor will see if the person is an alcoholic and submit a report to the immigration service.  If the psychologist or a doctor determines that you are a drunk, the immigration service can institute deportation proceedings.
There is usually no problem to pass the psychological evaluation if the person in fact, not an alcoholic.  Note that a green-card holder who travels outside of the United States can be stopped at the border if he has a DUI conviction.  The border stop will determine if there are any DUI convictions. It does delay the process of admission into the United States but it will not prevent admission or create any other problems.
DUI AND ASYLUM
A decision from the 9th federal circuit court makes DUI a crime that can affect asylum and withholding of removal application.  On August 19, 2011, in its decision in Delgado v. Holder, the court makes serious multiple DUI convictions a possible bar for asylum.
Mr. Delgado's had a very serious criminal history because he had 3 DUI convictions, each with very serious facts. His first DUI was what appears to be a felony DUI with an injury where he was sentenced to 1 year in the county jail.  His second DUI conviction was also a felony where he was sentenced to 16 months in the state prison. His third DUI conviction was a felony DUI that he was sentenced to 2 years in the state prison.  When Mr. Delgado was arrested for his third DUI, he was on parole for the 2nd DUI.
The immigration judge decided that the cumulative effect of all three convictions makes Mr. Delgdo a "danger to the community of the United States".  That is the language from "Withholding of Removal" and "Asylum/Refugee" federal immigration statutes that do not permit application of withholding of removal/refugee/asylum statute to an alien who was convicted of "particularly serious crimes".
The federal statutes are vague and do not specifically include DUI's as specific crimes that permit denial of asylum or withholding of removal.  The statutes only make aggravated felonies deportable, defined in the federal law, as "particularly serious crimes".  A person who spends cumulative 5 years in prison or jail will likely be deemed to be convicted of "particularly serious crimes".
Delegado's total aggregate sentence was 4 years 4 months, shorter than the 5 years qualification.  The Circuit Court does not clarify why Delgado's crimes were deemed "particularly serious".  Instead, the Court said that the facts from his cases make his convictions particularly serious crimes.  For clarification, the Circuit court remanded Delagado's case back to the Board of Immigration Appeals.
Regardless of what happened to Delgado, this decision is the first decision where a DUI, previously without any immigration consequences, can result in a denial of asylum and deportation. The law permits the Attorney General to designate certain crimes to be "particularly serious crimes", usually on a case by case basis.  An average DUI will not cause a denial of an asylum application.  Delgado's case was different and he is a "danger to the community of the United States".
The 9th circuit's Court of Appeals is a lot harsher than the 3rd Circuit which limited "particularly serious crimes" only to "the aggravated felonies". The prevailing view is now being adopted by the 9th circuit.
After this decision felony DUI convictions can permit "particularly serious crimes" analysis and deportation.  It is not clear what specific facts make a DUI "particularly serious crimes". The only clear-cut case is that where the defendant on parole with three felony DUI cases involving serious injury and an aggregate sentence of 4 years 4 months, can be a bar to asylum.
DACA AND DUI
If you have an open DUI case in Los Angeles and can qualify for this program, here is some information to consider before pleading guilty to a DUI in Los Angeles.
As you might know, under President Obama's executive order, USCIS permits young undocumented immigrants to apply for a "deferred action", a possible path to U.S. Citizenship.  Under this federal program, an applicant's deportation (if he is in one) will be stopped and he will receive a work permit.
To qualify for deferred action, the applicant must meet the following requirements:
Must be under 31 as of June 15, 2012;
Must be in the United States before turning 16;
Must continuously reside in the United States since June 15, 2007 (5 years before the program was announced);
Be in the US the day program was announced (June 15, 2012) and when applying;
EWE before June 15, 2012, or have expired status on that day;
Be in School or have a certificate of completion of high school or have GED or be an honorably discharged veteran
Can not have any felony convictions or any significant misdemeanors and not be a threat to the US.
More side notes about the program:
Applications are accepted starting August 15, 2012, and there are some people who now, thanks to it, have work permits.
The deferred action is called so because it delays deportation as an act of prosecutorial discretion currently the deportation is delayed for 2 years – but it is subject to renewal and grants work authorization.
What is a significant misdemeanor?  Bad news: looks like DUI will be considered a significant misdemeanor for purposes of this program.  To qualify for this program you need to avoid a DUI conviction.
If you have an open DUI case in Los Angeles County, call drunk driving attorneys in Los Angeles to talk about your case.
RECENT CHANGES IN IMMIGRATION LAW
Here I also touch on the effect of recent the United States Supreme Court decision on convictions for Health and Safety Code Section 11360.  Although the offense does not DUI-related, it could easily be charged on the same complaint as a DUI.
Under Immigration Law, a conviction for transportation of marijuana was viewed as an aggravated felony.  The recent Supreme Court decision determined that it is not.  In Moncrieffe v. Holder, a conviction for a marijuana distribution offense that fails to establish remuneration or more than a small amount (at least more than 1.3 grams) of marijuana, it is not an aggravated felony.  Moncrieffe's conviction is from Georgia, but, a parallel can be drawn to California law and specifically to Health and Safety Code sections 11359 and 11360 – both are commonly charged when law enforcement believes the illegal sale of marijuana occurs.  Ironically, Health and Safety Code Section 11360 is considered a more serious offense under state law because the maximum punishment is 4 years.  A violation of Health and Safety section 11359 has the maximum punishment of only 3 years.
The Supreme Court decision rests on the Controlled Substance Act statute that although prescribes punishment for marijuana distribution for up to 5 years as a felony, it provides an exception for a small amount of marijuana for no remuneration.  Under federal law, such excepted conduct is considered a crime of simple possession, a misdemeanor.  Because Georgia distribution state statute did not require remuneration or more than a small amount of marijuana – Moncrieffe's conviction was determined by the Supreme Court to be not an aggravated felony.  What striking is SC determination that actual conduct is irrelevant for purposes of analysis which must be only based on the language of the state statute "standing alone".
The consequences of this ruling are important for any immigrant who is facing charges for marijuana distribution.  Because the language of Health and Safety Code section 11359 implies remuneration, it is arguably less safe to plead to it as opposed to the Health and Safety Code section 11360.  Unless the 9th circuit decides that the Health and Safety Code section 11360 is somehow is not a statute within Moncrieffe's decision, it appears HS 11360 is another alternative safe plea and is hugely better than 11359.
Matter of Castillo Perez: Attorney General in 2019 decided 2 or more DUI will not allow a person to establish good moral character.  The Attorney General's decision comes from the Matter of Castillo-Perez and is one of the first times that a DUI has immigration consequences.  Castillo-Perez tried to obtain a cancelation of removal and the immigration judge granted it, but the government appealed and the Board of Immigration Review reversed the cancelation of removal and the attorney general issued an opinion citing the BIA and ordering deportation.   To get the cancelation of removal, aliens have to establish 10 years of good moral character.  Here, he could not do that because of 2 DUI's.  It is important to note that Castillo-Perez's rehabilitative efforts did not overcome the presumption that he does not have a good moral character.  In the eyes of the Attorney General, the record shows that he failed to adhere to the community's moral standards during the decade at issue.  Thus, if you have a DUI, you have to fight it, even if you are here illegally, because, if you don't, when you qualify for cancelation of removal – you might be ineligible due to your DUI convictions.  Here is a quote from AG opinion:
"I hold that evidence of two or more DUI convictions during the relevant period establishes a presumption that an alien lacks good moral character under INA § 101(f), 8 U.S.C. § 1101(f)…Given the reckless and dangerous nature of the crime of DUI and the limited number of aliens who may be granted cancellation of removal each year, aliens with multiple DUI convictions are likely undeserving of such discretionary relief."
As you see, DUI is considered to be very serious conduct and in the words of the Attorney General "Good moral character requires adherence to the generally accepted moral conventions of the community, and criminal activity is probative of non-adherence to those conventions".  But seems like even a single DUI can result in immigration-related issues.  Here is AG again "Multiple DUI convictions represent a repeated failure to meet the community's moral standards, rather than a "single lapse" that would be less probative of moral character. Matter of B-, 1 I&N Dec. 611, 612 (BIA 1943).2 ".  This, the AG leaves the door open for the possibility that even a single DUI can show bad moral character.
CATEGORICAL APPROACH IN DUI CASES
The concept of a "categorical approach"  is used in immigration law to determine if someone is deportable or not.
Under the categorical approach – only conviction for conduct covered in the statute can have immigration consequences.  Under the categorical approach, the immigration court is not permitted to consider mere conduct and to go "beyond" the conviction by reading the police reports.
In the last few years the categorical approach was severely limited by a number of court decisions and the Attorney General opinion in Silva-Trevino 24 I&N Dec 687, that permitted reading police reports.
In Moncrieffe v. Holder, the court not only excluded conviction for distribution of marijuana from aggravated felony analysis because the statute did not specify remuneration and had a small amount, but it also reaffirmed the categorical approach, a great win for defense lawyers criminal defendants with immigration issues.  Importantly, the Moncrieffe court rejected the Matter of Aruna holding that deviated from the categorical approach.  It also provided several arguments to challenge Silva-Trevino arguments.  In short, not only did Moncrieffe allows settlement of certain cases without an offense being deemed an aggravated felony, but it also reversed a terrible trend in recent years of rejecting the categorical approach in deportation analysis.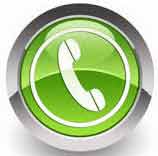 (818) 921 7744  Call anytime to get a free consultation with Los Angeles DUI Attorney.