Burbank DUI Attorney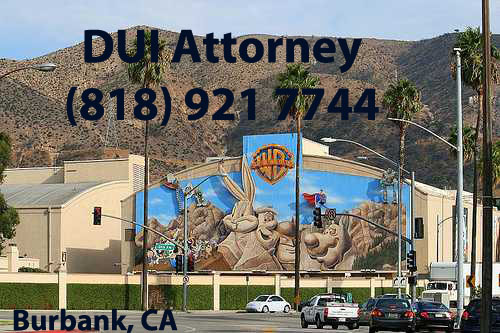 Burbank DUI attorney can help you fight your DUI case in Burbank court and in nearby courthouses. Burbank DUI attorney specialize on DUI cases and on DMV defense. Burbank DUI lawyer will help you through a DUI case and in many instances you do not have to go to court. One of the way Burbank DUI attorney fights your case is by filing motions to get better deal from the prosecutor or to get a dismissal of DUI charges. For example, Burbank DUI attorney specialize in defending checkpoint cases which can be set up only when the police follows state law protocol in setting up check points.
City of Burbank is located in the northern part of Los Angeles County and is part of San Fernando Valley. The city has relatively large police force that had more then 250 uniformed police officers and civilian employees.
BURBANK DUI LAW ENFORCEMENT
Burbank Police Department has several specialized units including a traffic bureau that currently has 58 uniformed police officers assigned to traffic details and DUI investigations. As part of DUI investigation, Burbank police department sets up occasional DUI checkpoint. A police officer can not randomly pull over a vehicle and arrest you for a DUI. The police officer needs to have a reason, such as a violation of a traffic law or a car accident. If you are stopped by police without a good reason, you need to contact a DUI attorney to see if your case can be dismissed because of a violation of your 4th amendment constitutional right. After the DUI stop, police will conduct a DUI investigation primarily based on a smell of alcohol that they can detect on your breath. The DUI investigation will consist of field sobriety tests and a breathalyzer. Please keep in mind that all field sobriety test including the field breathalyzer analysis of your blood level alcohol is voluntary and can be refused with no consequences for you. The only mandatory test, refusal to which is a violation of state law is the after arrest blood or breath test of your blood alcohol level, typically done in the police station or hospital.
In addition to Burbank Police Department, DUI investigations in Burbank can be conducted by California Highway Patrol, a state police agency that is in charge of law enforcement on California's highways. Several freeways run across the city of Burbank, all patrolled by the CHP. CHP are experts in DUI investigation and even have their own manual titled, CHP DUI manual. The office of CHP closest to Burbank is located at
California Highway Patrol
Southern Division Office
411 N. Central Ave, Glendale 91203
Tel: (818) 240-8200
Burbank Police department location:
Burbank Police Department
200 Third Street
Burbank, CA 91502
Telephone: (818) 238-3200
BURBANK DUI COURT
An arrest for a DUI can result in a criminal case being filed with the Superior Court. Most criminal cases from city of Burbank will be filed with the Los Angeles Superior Court Burbank branch.
Burbank courthouse has 3 criminal courtroom including 2 misdemeanor courtrooms and 1 felony courtroom. A Bubank DUI can be filed as a felony or a misdemeanor depending on number of prior DUI arrest and the fact of your DUI investigations. Burbank DUI attorney can defend your DUI if it is a felony or if it is a misdemeanor. A felony is a more serious charge that can result in long prison commitment and possible revocation of your driving privilege. If you are facing a DUI, call for a consultation. Our office will help you fight all DUI and DUI related charges. Please contact our office for details. We are waiting for your call anytime of the day.
Los Angeles Superior Court
Burbank Courthouse
300 East Olive
Burbank, CA 91502
BURBANK DUI PROSECUTION
A DUI arrest will be prosecuted by Los Angeles District Attorney, if the criminal case is filed as a felony or by Burbank City Prosecutor if the case is filed as a misdemeanor. The Los Angles District Attorney Office is located inside the courthouse:
Los Angeles District Attorney
300 East Olive Avenue
Room 215
Burbank, CA 91502
Phone: (818) 557-3525
City of Burbank City Attorney Office is located at:
City of Burbank
Office of the City Attorney
275 East Olive Avenue
P.O. Box 6459
Burbank, CA 91510-6459
BURBANK DUI DMV DEFENSE
Burbank DUI attorney can help you defend not only in DUI court but also at a DMV hearing that can follow after an arrest. During a DUI arrest, the arresting officer will confiscate your driver's license and will mail it to the DMV. Once your license is confiscated by the police, you will be given a form, called a DS 367 form that will service as your temporary license. In addition, the DS 367 form will give your right rights including a right to have a hearing. The right to have a hearing expires 10 days after arrest. Therefore, it is important to request a hearing right away. Once the right to have a hearing is gone, you need to have a very good reason to get it back.
Burbank DUI attorney can stop license suspension by asking for a "stay" of the suspension pending a hearing. The DMV hearing is scheduled at any of the Driver Safety Office with the DMV. Most Burbank DUI cases fall within the jurisdiction of Van Nuys Driver Safety Office:
DRIVER SAFETY
Van Nuys Driver Safety
6150 Van Nuys Blvd.,
Suite 205,
91401-3333
The issues that are brought up at the DMV hearing are similar but different from the issues at the Superior Court. This is especially evident during refusal hearing, a hearing that has the worse of the consequences for any case. A refusal hearing can cause a lengthy suspension with no ability to get a restricted license. Restricted license is permitted even on a 3rd offense DUI after few month, yet even on a first offense refusal hearing, the license will not be returned to you until a year passes. Burbank DUI attorney knows how to litigate all DMV issues including administrative reviews and writs. Call our office for a free attorney consultation.
Burbank DUI attorney can help you fight your case as soon as you call us. We offer competitive payment plans, reduced rates and accept most form of payments. Burbank DUI attorney can help you fight your case, often, without you having to go to court. Our strategy involves aggressive representation where we fight your case from the get go and get results to you quick.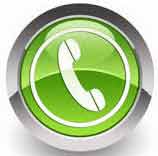 (818) 921 7744
Call anytime to talk directly to Burbank DUI law specialist.