This article discusses FIELD SOBRIETY TEST IN CALIFORNIA DUI CASES. Click on the links below to go directly to your topic of interest.
Field Sobriety Tests (FSTs)
A field sobriety tests are series of test that police uses to determine if he or she is impaired and can not safely operate a vehicle. Field sobriety tests are tests usually used by law enforcement to prove that a person is impaired regardless of the blood alcohol level or when the blood alcohol level is not known. It is important to understand that these tests are very subjective and can even be difficult for a sober person to "pass" (a subjective determination by the officer). In fact, the accuracy of field sobriety tests has been repeatedly challenged in scientific studies. Contrary to the popular belief, the SFTs are not mandatory: you may decline to submit to the tests with no clear adverse legal consequences (other than perhaps angering the officer).
BLOOD SPLITS
But if prior to the test of your breath or blood, you submitted to the Field Sobriety Tests (as most persons who are investigated for DUIs), and your test is good, you have a good argument to the court that the blood test is inaccurate, especially if the results of the blood test are very high.  In a case like this, a DUI defense attorney in Los Angeles can try to get your Los Angles DUI dismissed.   The disconnect between the Field Sobriety Test and the blood alcohol test can be also flashed out by doing a blood split.  "Blood Split" is a procedure to "split" part of the blood that the police received in a DUI investigation and retest it.  Blood Split should not be done in all Los Angeles DUI cases.  Most Los Angeles DUI defendants do not benefit from blood split because if the result of the "blood split" comes back confirming the blood alcohol level, the prosecutor will use it against the defendant.   The benefit of a blood split comes when the presence of alcohol-producting bacterial is detected in the blood sample.  The results of such blood split test can be shown to the prosecutor to get a dismissal of your DUI case.   Another benefit of a blood split comes from testing number of preservatives in the blood sample.  Low level of preservative would indicate high change of blood contamination or spoilage and cast doubt on reliability of the blood acohol content level.  Lastly, if the police testing of blood is close to the limit line, such as .20 or .08, and you are attempting to get a better deal from the prosecutor, a retest with a results below .08 or .20 would help get that better deal in your DUI case.   Short of these situations, a blood split should be used sparingly.  At trial, a good Los Angeles DUI defense attorney, if no blood splity is done, would ask the prosecutor's expert if his lab tested for the amount of preservative in the tube?  They never do.  This is one of the arguments that the blood results are unreliable and a not guilty verdict is appropriate.
Three "Standardized" DUI Field Sobriety Tests.
Standardized field sobriety tests are called that because their effectiveness was tested in a lab. They are:
Using Field Sobriety Test To Win DUI Case
Most prosecutors love DUI field sobriety tests because they almost always put a subject at a disadvantage.  Most people don't do well on at least some of the FST and they are always used as evidence of a DUI against drivers by the prosecutors and the courts.  Los Angeles DUI lawyer can show you how to use DUI field sobriety tests to win DUI cases.  When you do well on some of the field sobriety tests, the table can turn on the police and you can have a very defensible DUI case.  For example, Los Angeles DUI Attorney can effectively use a DUI field sobriety test when there is a good performance on at least one FST even when there is a high blood alcohol level from a blood test.
California Supreme Court in Coffey v. Shiomoto decided that DMV can consider a field sobriety test (FST) to contradict an argument that the defendant at the time of driving was below .08% BAC.   This is not earth-shattering news because Los Angeles DUI prosecutors often use circumstantial evidence of intoxication not only to prove the "impairment" count (CVC 23152(a)) but also the "per se" count (CVC 23152(b)) (see Burg v. Municipal Court 35 Cal. 3d 257).  Courts of Appeals also allow consideration of circumstantial evidence of impairment to prove blood alcohol level.
"Evidence regarding the manner in which a defendant drove, preformed field sobriety test, and behaved is admissible and relevant as tending to establish that he did or did not have a .10 BAC while driving" (McKinney v. DMV (1992) 5 Cal. App.4th 519 and Jackson v. DMV 22 Cal App. 4th 741; People v. Randolph 213 Cal. App 3d Supp. 1, 7).  However, now, thanks to the case of Coffey Los Angeles DUI attorneys can use DUI field sobriety test to win DUI cases because the Coffey case has a very good language.
In Coffey, the Supreme Court allowed the evidence of intoxication to rebut the expert's testimony.  There, Ashley Coffey drove erratically, appeared intoxicated, and provided the implausible story of having just turned 21 while coming from a bar without consuming any alcohol.  When police investigated her, she also did not do well on several DUI field sobriety tests.  Rebutting DUI driver's expert testimony using DUI field sobriety test seemed very appropriate in that case.  Ashley Coffey lost her DMV case but the court reached a conclusion that is very helpful for Los Angeles DUI defense lawyers because it allows using the testimony of a qualified expert to rebut statutory presumption.
Before this decision, the DMV hearing officers at a hearing often ruled that expert testimony was insufficient to overcome the statutory "3-hour" presumption.  This new opinion gives a powerful weapon to DMV defense attorney in Los Angeles and allows rebuttal of the 3 hours presumption.  The presumption is a state law that says that if a driver is tested for alcohol and it shows that he is over 0.08% BAC within 3 hours of driving, he is presumed to be over 0.08% BAC at the time of driving.  The presumption is a very unfair statutory excuse to convict drivers who can easily be under the legal limit at the time of driving.
For example, if you consumed alcohol right before driving and were arrested immediately after that, and then your blood was tested 2 hours later, the alcohol in your blood might be higher at the time of test than at the time of driving.  Proper scientific analysis will show that the blood alcohol level at the time of driving would be lower than 0.08%.  The legislature decided to ignore science and allow the unfair conviction of drivers based on the pressure from aggressive anti-DUI groups, such as MADD and law enforcement.
California courts are finally permitting DMV to set aside APS suspensions when evidence shows that the driver was not impaired at the time of driving.  Now Los Angeles DUI attorneys can use DUI field sobriety tests to win DUI cases more effectively.
Field Sobriety Test Accuracy In DUI Investigations
Various studies examined police officers' ability to see if they can truly determine a person to be above the legal limit by looking at how he or she performs on the field sobriety tests (FST).  The results of these studies are not helpful to the police.  Some studies show that police committed mistakes 32 percent of the time (1981 study by Tharp).
Other studies are even worse.  Even the famous studies by Burns and Moskowitz (NHTSA) that established the current standard field sobriety test used by many police officers (the one-leg-stand test, the horizontal gaze nystagmus, and the walk-and-turn test) are of a questionable value because the authors themselves stated that false positives are a concern.  Notice that in 1977, (when the legal limit of BAC was .10%), Burns/Moskowitz's study has a 47% false-positive rate.
If we would create a parallel to the clinical context where medicine is tested and diseases are evaluated, such a level of false-positive would deem results unreliable and would discredit such research. This is so because in the clinical trials the accepted levels of reliability must often be not less than 15 percent false results.  Also, because the NHTSA study was not standardized, it is unreliable.
The reason one-leg-stand and walk-and-turn tests are used is based on a theory about how our brain operates and that we need to divide our attention between mental and physical tasks. According to this theory, an impaired person can not effectively divide his or her attention between mental and physical tasks and will fail the test. Yet look at the results from the 1994 Cole study:
A study by Cole and Nawaczyk in 1994 (University of Clemson) concluded that
"even without alcohol, the number of errors made by individuals performing the field sobriety test was sufficient for officers to judge that individuals had too much to drink"
So, clearly, because the field sobriety tests are unfamiliar to drivers – they fail whether they are drunk or not.
This is critical information folks: the Field Sobriety Tests used by police officers everywhere including during DUI investigations in Los Angeles are designed to fail everyone – sober or not!
So, if someone is prosecuted for a DUI in Los Angeles you need an expert Los Angeles Drunk Driving Attorney who can expose the truth and educate the judge about how unreliable the field sobriety tests.
Should I Submit to The Field Sobriety Test?
If you do well, then yes.  Most people, despite what they believe, don't do well.  The tests are subjective and in eyes of a Los Angeles DUI Officer, you can't do well.
Because these Field sobriety tests are voluntary tests and a refusal to submit to the field sobriety tests should not be allowed to be used against a driver suspected of a DUI in court or at the DMV, we recommend that you do not submit to it.  If you do, we can help you defend your DUI regardless of how poorly you did.
Los Angeles DUI lawyer will help you fight your DUI case in Los Angeles.  Our expertise allows us to get the best possible deals for you or take your case to trial when negotiation fails.  We are known by judges and prosecutors and take an aggressive position, defending our clients every step of the way.  We offer competitive prices and accept most credit cards.  Our payment plans are very affordable and will allow you to hire one of the best DUI lawyers in Los Angeles.  We are taking calls any time and you will reach an attorney directly if you call now.  Call for a free consultation and evaluation of your case.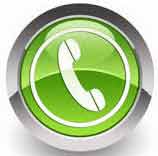 (818) 921 7744  Call anytime to get a free consultation with Los Angeles DUI Attorney.