Underage DUI
WHAT IS UNDERAGE DUI
Probably the most common arrest in Los Angeles county is an arrest for driving under the influence. Los Angeles drunk driving attorneys in this office can help you defend any DUI arrests in Los Angeles by providing quality representation at affordable price. The Los Angeles DUI arrests typically involve drivers who have a blood alcohol level of .08% or higher. However, a person who is under 21 years of age can be cited or arrested for a "Minor DUI or Underage DUI", which can be either .05% DUI or a .01% DUI.
In Los Angeles, most citizens depend on cars for getting around.  Not having a driver's license can result in loss of income, job opportunities,  ability to get to school and other hardship.  License suspension and revocations are thus often the harshest forms of punishment.  Interestingly, mostly, it is not the Los Angeles Superior Court that suspends driver's licenses, but the DMV, once they recognize that a diver had certain conviction or (in case of a minor), an adjudication. Our firm will help you defend your driver's license privilege.  If you are a minor, or a parent who is looking for an attorney after your child was arrested for an "underage DUI" in Los Angeles,  please call us for a free consultation.  We can help defend against an "underage DUI" by negotiating lesser charges or by taking your case to trial.
VC 23136 – Zero Tolerance DUI 
California has zero tolerance underage drinking laws, which allows civil prosecution for being at any level of measurable alcohol. It is unlawful for a minor, defined as a person under 21 years of age, to have any measurable amount of alcohol in their blood. California Vehicle Code 23136 authorizes punishment for presence of alcohol at .01% as measured by an extremely unreliable preliminary alcohol screening tests, also called PAS devices. When a minor is found in violation of California Vehicle Code section 23136, the punishment is considered civil in nature and involves a license suspension for 1 year. Because California Vehicle Code section 23136 is not a crime, there are no fines or jail sentence associated with this offense.
VC 23140 – .05 BAC DUI
If a minor drives with a blood alcohol level of .05% or more, he can be arrested for a violation of California Vehicle Code section 23140. This code section, unlike .01% BAC DUI, is an infraction and will carry a more severe punishment in addition to one year license suspension. The DMV will require any driver convicted in Los Angeles of minor DUI under CVC 23140 to complete a 12 hour alcohol education class before he or she will be reissued a driver's license.
In addition to being cited to court for violation of California Vehicle Code section 21136 or section 23140, the citing officer is likely to confiscate driver's license of the minor cited for underage drunk driving in Los Angeles. Instead of the confiscated driver's license, the citing officer will issue a temporary driver's license on a DMV form DS-367. The temporary driver's license is good for 30 days, after which the driver's license will be automatically suspended unless the minor driver requests a DMV hearing to contest the accusation of the police officer. Our Los Angeles drunk driving lawyers are able to successfully challenge many DMV cases and court prosecutions based on either .01% BAC or .05% BAC prosecutions.
One Practical Difference Between .05 DUI and .01 DUI (Underage DUI Cases)
For clarification, "underage DUI" is a DUI that only a minor can be charged with because the blood alcohol level for "underage DUI" is either .01% or .05%.  A minor can still be accused of a regular DUI, when his  or her blood alcohol level is above .08%.  Here, I am only focused on cases where a blood alcohol level is below .08% and typically at or near 0.01% or at or near 0.05%.
Here is the distinctions between 0.01% DUI and 0.05% DUI (the two different "underage DUI's) that we fight for our clients.
Violation of California Vehicle Code Section 23136 (Minor DUI above .01)
This conviction is not a misdemeanor and as such does not result in any jail time. However, a minor will typically lose his or her license in a DMV proceedings if the DMV determines that the minor's blood alcohol concentration was above .01%. A minor is considered a minor for purposes of VC 23136 until he or she turns 21 years old. Under the current law, the DMV will take the license away for one year after VC 23136 finding; however, the minor is eligible to apply for a restricted license under the "critical need to drive" provision of California Vehicle Code Section 13353.8.  The standard for getting a restricted license after DMV suspends it pursuant to VC 23136 is the same standard used to getting junior permit (VC12513).
Violation of California Vehicle Code Section 23140 (Minor DUI above .05)
This conviction is a misdemeanor which will usually result in probation and 1 years license suspension as long as there are no priors. Unlike 23136 related suspensions, there is no provision to permit "critical need to drive" application and most people convicted under 23140 will not receive a restricted driver's license.
In short, not only a .05 DUI will create a more serious record and potentially result in jail, but it will also make the minor ineligible for a restricted license application (critical need application).
Our firm specializes in defending DUI cases and will fight to get a dismissal or a reduction of charges so that you or your child will be eligible to drive.
DUI – VC 23152
In addition to zero tolerance prosecution and prosecution for a Minor DUI or Underage DUI, when a minor is arrested and his or her blood alcohol level is at or above .08% alcohol in blood, a minor can be prosecuted for what is considered, a "typical" DUI prosecution. A conviction for this offense, under California Vehicle Code section 23152(a) or (b) will carry much more severe consequences and will be priorable offense to any other subsequent DUI prosecutions. A significant part of our practice involve defending underage DUI in Los Angeles. Our aggressive style of defense allows us to get dismissals and favorable negotiated dispositions in court for violations of California Vehicle Code 23136 and 23140.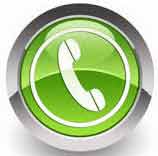 (818) 921 7744
Call anytime to get a free consultation with Los Angeles DUI Attorney.