Overview Of The Bail System
If you are arrested in Los Angeles, the police usually will set bail. Bail is an amount of money that an arrested person can give to the police to be released. If the arrested person does not have the money to post the bond, he will stay in jail until court, request to be released on a promise to appear or hire a bail bondsman. If you cannot post bail after you are arrested, you must be taken to see a judge within 48 hours. If you can afford to post a bond, the bond is posted and you are released with a notice to go to court in a few weeks. Once the criminal case is concluded, the bail money will be refunded to the arrested person, if the bail is paid in full. If at the end of your criminal case in Los Angeles, you are convicted of a crime that requires jail time, the bail is exonerated but you have to surrender to do your jail sentence.
EXAMPLE: John is arrested in Los Angeles for a DUI with an accident. Police decide (to set) the bail is (at) $15,000.00. John can give $15,000 to the police and go home until his court date. In court, John decides to go to trial and wins his case. John walks out of court a free man and the police return his $15,000 back to him.
What Is A Bail Bondsman
A bail bondsman is a business that will guarantee payment of money to the police if you do not show up to court after you post the bond. The bail bondsman will take a percentage of the bail, usually around 8% as payment for his service. Many people arrested in Los Angeles for crimes use bail bondsmen because they do not have the entire bail amount. In the above example, if John did not have the entire $15,000 to be released on bond, he could pay $1,200.00 to the bail bondsman to be released. The difference between putting the money yourself and hiring a bail bondsman is that you do get your money back if you give the entire $15,000 directly to the police and you do not get your money back if you hire the bail bondsman for $1,200.00. The $1,200 in the above example is called "a premium" and is the money the bail bondsman makes for offering his services.
EXAMPLE: John is arrested for an aggravated DUI in Los Angeles and the police set the bail at $25,000. John does not have $25,000 cash to give the police so he hires a bail-bonds for 8% of the total amount (with a 5% downpayment) to get out of jail right away. John pays $2,000 to the bail bondsman. The police let John go and give him a "notice to appear" in Los Angeles Superior court in 2 months. Los Angeles City Attorney's Office files a DUI in Los Angeles but John hires Los Angeles DUI defense attorney and wins his case 6 months later. John does not get the $2,000 that he paid to the bondsman back because he did not post the bail himself, instead, he paid $2,000 to the bail bondsman who posted the $25,000 bail and kept the $2,000 as his payment for services.
How Bail Is Determined In Los Angeles Criminal Cases
Upon arrest, the police set the bail based on the most serious crime that the person is arrested for. Each crime has its own amount of bail that is determined by the courts in a "bail schedule". Here is misdemeanor bail scheduled for Los Angeles (click here) and felony (click here).
Because the police do not add bails for several crimes and instead use only the most serious charge to set bail, the bail amount often will change on the first court date.
EXAMPLE: John gets arrested for a DUI in Los Angles after an accident and he has a prior DUI. The police set the bail at $25,000. However, John had a minor child with him in the car, a violation of the California Penal Code section 273(a)
"Any person who, under circumstances or conditions likely to produce great bodily harm or death, willfully causes or permits any child to suffer, or inflicts thereon unjustifiable physical pain or mental suffering, or having the care or custody of any child, willfully causes or permits the person or health of that child to be injured, or willfully causes or permits that child to be placed in a situation where his or her person or health is endangered, shall be punished by imprisonment in a county jail not exceeding one year, or in the state prison for two, four, or six years".
EXAMPLE CONTINUES: Because police do not add charges in setting bail, the bail with the police is only $25,000 which allows Jonh to bail out by hiring a bail bondsman for $2,000. However, when the case goes to court, Los Angles City Attorney files the Child Endangerment charge under California Penal Code 273(a) increasing the total bail to $40,000. The court will take John back to jail until he posts the additional $15,000 or hires a bondsman for the remainder of the money (and pays an additional $1,200 to the bail bondsman).
Humphrey: a 2017 Bail Criminal Case
In 2017 in San Francisco, Kenneth Humphrey was arrested for stealing $7 from his neighbor. Mr. Humphrey was charged with a robbery and his bail was set at $600,000. The high amount of bail was due to Humphrey's previous record. At a bail hearing, his bail was reduced to $350,000 but Humphrey could not post this bail because he could not afford $30,000 in the bail bondsman premium. He was a poor man and was in custody because of that. Humphrey appealed and the Court of Appeals held that "bail can only be used when there is no less restrictive way of ensuring the defendant future court appearances and cannot be set without considering a defendant's ability to pay". The court sent Humphrey's criminal case back for another bail hearing and Humphrey was released without bail.
Despite Humphrey's Court of Appeals ruling, most Los Angeles Criminal Court Judges followed the bail schedule by deciding that "there is no less restrictive way of ensuring the defendant future court appearances". Then, Humphrey's case was taken by the Supreme Court which will issue a ruling within 90 days to decide once and for all if bail should be abolished in California. This issue came up twice in the last few years and both times the voters rejected abolishing the cash bail system. Yet, it appears that the bail schedules will be abolished and instead the amount of bail will be determined by judges individually based on the defendant's ability to pay. A rich person's bail might be a lot higher than a poor person's bail. Steve Jobs's bail for a minor crime might be millions of dollars and a poor person will go free while his criminal case is pending. This ruling will jeopardize equal protection – but we will see soon how the court decides.
Bail Increases
When the police place a person under arrest, the Police have to decide on how much bail, if any, to set for the arrested person. The more serious the crime in Los Angeles you are charged with, the higher the bail. If the crime is minor, in Los Angeles, you will be let go with a promise to appear. In fact, most persons arrested for a DUI in Los Angeles are released with a promise to appear and are not required to post bail. This procedure to be released on a promise to appear sometimes is referred to as "cite out". The bail is usually decided based on a "bail schedule", which is available online for felonies and separate for misdemeanors (see above). Usually, if a person is arrested for several crimes, police will only set bail on one of the crimes. When a person goes to court, however, the prosecutor will file charges that might match or not the charges you are arrested for. At the arraignment, the bail can be confirmed or increased. If the bail is increased, you will have to post more money.
Sometimes the prosecutor wants to increase the bail after the case has been pending. However, there has to be a change in circumstances to allow that. Some judges in Los Angeles criminal courts believe that a person being held over to the trial court is a change in circumstances. Because of that, at the arraignment on the information, a person can be rearrested and required to post more bail. Los Angeles Criminal Defense Attorney does not believe this to be the proper procedure. Here is support in case law:
After the defendant has been admitted to bail, the court may increase or decrease the amount of bail only on a showing of "good cause." (Pen. Code, § 1275; In re Alberto (2002) 102 Cal.App.4th 421, 430.) "Good cause" may be established by a change in circumstances since the time of the original order releasing the defendant or additional facts not shown at the time of the original order. (In re Aydelotte (1929) 97 Cal.App. 163, 165.) "[T]he good cause must be founded on changed circumstances relating to the defendant or the proceeding…." (Alberto, supra, 102 Cal.App.4th at p. 430.)
Bail Forfeiture (Penal Code Section 1305)
Once the bond is posted, the bail company, aka, the surety, is responsible for the amount of the bond if the person who bails out does not show up to court. For example, if you have a domestic violence case in Los Angeles, your bail could be $50,000.00. If you do not show up to court, the court will "forfeit" the bond and issue a warrant for your arrest. Once the bond is forfeited, the surety company owes the court the money (in this example, $50,000.00). If you show up to court later, the bond is still forfeited and you will be arrested. To avoid this, you need to get reassumption documents from the bail company.
Under California Penal code section 1305, the bail forfeiture has to be done in open court. Therefore, if the judge forgets to do it on the record, the bail forfeiture is invalid. Once the bail is forfeited, the clerk must mail notice of forfeiture to the surety. The forfeiture can be set aside if the surety produces the defendant in court within 185 days from the mailing of the notice of forfeiture to the surety company. This period can be extended by up to another 6 months under California Penal Code section 1305.4. However, if the 185 days deadline is missed, then the court can deny the motion to extend the deadline and issue a summary judgment against the surety company – keeping the money for the court. If this happens, the surety will sue the defendant, in our example above, for $50,000 to reimburse the surety company, even though it is their fault that they did not extend the deadline.
New Los Angles District Attorney Policy Regarding Cash Bail
On December 7, 2020, George Gascon was sworn in as a District Attorney for Los Angeles County. Immediately upon swearing in, he introduced several special directives that provide new instructions to his deputies and change the policy and operating procedure of his office. For example, prior strikes and most special allegations (such as GBI under PC 12022.7 and use of a gun under PC 12022.53) will not be filed in most Los Angeles criminal cases. Special Directive 20-06 specifically addresses the pretrial release policy.
Under Special Directive, 20-06 George Gascon specifically attacks the unfairness of the Cash Bail system. His position is that cash bail is unfair and jails people who are unable to afford the bail while allowing the rich individuals to remain free.
Under Special Directive 20-06, Gascon instructed that all Los Angeles District Attorneys do not ask for bail on any misdemeanors or any felonies that are not serious or violent.
If cash bail is requested by the Los Angeles District Attorney, it should be based on the defendant's ability to pay. A poor person's bail will be lower.
Q and A:
Q: WHAT HAPPENS IF I DO NOT SHOW UP TO COURT
A: THE COURT WILL ISSUE A BENCH WARRANT. THE AMOUNT OF THE WARRANT WILL BE BASED ON THE BAIL SCHEDULE. WHEN A BENCH WARRANT IS ISSUED, POLICE CAN GO TO YOUR HOME TO ARREST YOU. IF STOPPED BY LAW ENFORCEMENT DURING A TRAFFIC STOP OR WHEN GOING THROUGH SECURITY AT THE AIRPORT, YOU CAN BE TAKEN INTO CUSTODY.
Q: WHAT HAPPENS TO BOND WHEN I DO NOT SHOW UP?
A: IN A SITUATION LIKE THAT, THE COURT WILL FORFEIT THE BOND. THIS WILL CAUSE THE BONDSMAN TO LOOK FOR YOU TO ARREST AND SURRENDER YOU SO THAT THEY CAN GET THEIR BOND BACK.
Q: HOW LONG WILL IT TAKE TO SEE A JUDGE IF I CANNOT AFFORD BAIL?
A: UNDER THE CURRENT LAW, THE POLICE HAVE TO TAKE YOU TO SEE A JUDGE WITHIN 48 HOURS OF ARREST (NOT INCLUDING THE WEEKEND). THUS AN ARREST ON FRIDAY NIGHT MIGHT RESULT IN COURT ON WEDNESDAY.
Q: CAN THE COURT SET "NO BAIL" ON MY CASE?
A: THIS WOULD BE VERY RARE. UNDER IN RE HUMPHREY, THE COURTS ARE INSTRUCTED TO SET BAIL ON SERIOUS CASES AND TAKE INTO ACCOUNT THE FINANCIAL SITUATION OF A DEFENDANT. IT ALSO DEPENDS ON IF THE CASE IS A FELONY OR MISDEMEANOR. FOR MISDEMEANORS BAIL IS A MATTER OF RIGHT ON APPEAL UNDER PENAL CODE SECTION 1272. BECAUSE OF THAT, BAIL MUST BE SET FOR MISDEMEANOR OPEN CASES. IF A PERSON IS ON PROBATION, THE COURT MIGHT SET "NO BAIL"; HOWEVER, THIS IS MOSTLY DONE FOR FELONIES. ALSO, UNDER THE CALIFORNIA CONSTITUTION, BAIL IS REQUIRED UNLESS ITS A CAPITAL CRIME OR A CRIME OF VIOLENCE, SEXUAL ASSAULT ETC. (ARTICLE 1, SECTION 12).
Having an experienced Los Angeles criminal attorney represent you will help you stay out of jail. Please call our office so that we can answer specific questions as they related to bail. Bail companies have to offer a discount if you are represented by a private attorney.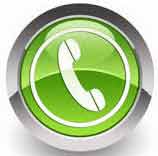 If your loved one is arrested, call us at (818) 921 7744 for a free consultation.
We will gladly explain to you your rights and will help get him or her out of jail.
YOU MAY ALSO BE INTERESTED IN: