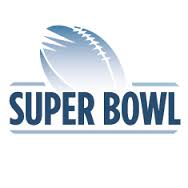 The player runs through, it's a touchdown and shouts erupt across living rooms around the country. Football fans are ready to tune in on Sunday, February 5th, at Super Bowl parties and bars. Many of these celebrations will include alcohol consumption. The Los Angeles County Sheriff's Department (LASD) and California Office of Traffic Safety (OTS) are encouraging fans to band together with the slogan of their new anti-DUI campaign, "Fans don't let fans drive drunk".
Expect a heightened alert from the local police department when driving this weekend. Police, the Sheriff's Department, and the CHP will be ready to stop and arrest anyone driving under the influence at DUI checkpoints. A blood alcohol concentration (BAC) of .08 or higher is considered enough for an arrest, but even a small amount of alcohol can affect reaction times and decision-making during driving.  Impairment can take place at lower levels of alcohol and this can lead to unsafe driving. Keep in mind alcohol isn't the only way to get arrested for a DUI these days.  Prescription medication or marijuana use can all be considered in deciding that your safe driving is impaired and you need to be arrested for a DUI.
Planning a fun evening at a sports bar or attending a Super Bowl party at someone's home? Think ahead and make sure that you or your friend are not arrested for DUI.  Have a friend agree to be a designated driver, take public transportation, call a cab, or plan to take an Uber or Lyft and avoid the temptation to drive after drinking.  Often we hear clients say "it was only a short distance".  But any amount of driving is sufficient for a DUI.  So, be the designated driver for your friends and family, or have a friend agree to do that.  Remember that drinking and driving can result in an injury to someone or cause you to be arrested for a DUI.
Check out the new android and iPhone apps, Designated Driver VIP, called "DDVIP" to find nearby bars and restaurants offering freebies for designated drivers. The awards vary from free appetizers to free non-alcoholic drinks and more. There are also social media plug-ins and a tablet app for someone drinking to call and get a ride.
If you plan to drive during the Super Bowl weekend, take a break from drinking. Instead, enjoy the game with non-alcoholic drinks and game-day foods. Look out for your friends, coworkers, and family members by arranging rides before the party begins. Be a good friend and keep your friends and family from getting behind the wheel after drinking. Remember using prescription medication or marijuana could impair driving abilities also. It's not worth the risk to the public to drive after consuming alcohol especially since the police will be on heightened alert for DUI drivers this weekend.
If you're hosting a party, plan a variety of appetizers and snacks, and limit the number of drinks you serve per guest. Don't serve more than one or two drinks per person over several hours. Talk to a couple of friends ahead of time who can agree to be designated drivers and take others home or set up a "crash pad" area for friends to stay at your home if they consume alcohol and should not drive.
If you see a drunk driver on the road, call 911, says the National Highway Traffic Safety Administration. But if your friend is arrested, call Los Angeles DUI attorney, we can help defend your friend from a Los Angeles DUI. Remember, not all DUI arrests result in a conviction, Los Angeles DUI Attorney is very good in getting Los Angeles DUI dismissed or reduced to non-DUI offenses.
Remember, even if you think you're a safe driver, there are others on the road who are risking lives because they consume alcohol and other substances. Even if you only had a drink or two, your reaction time is slowed. If you also take into account the other's driver's slowed reaction time, the chances of an accident are greatly increased. Plan a ride back home before starting to drink. Use the DDVIP app or make sure you have a designated driver ahead of time. Cut back on the amount of alcohol at a Super Bowl party or bring a dessert, appetizer, or side dish instead of an alcoholic beverage.  This way you can avoid a DUI in Los Angeles.
Above all, have a safe and fun Super Bowl weekend, and remember, "fans don't let fans drink and drive".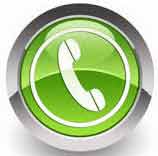 If you have any questions, call (818) 877-8464 to talk directly to Los Angeles DUI attorney, who can help you defend your case!
1

YOU MAY ALSO BE INTERESTED IN: