It is considered that drunk driving is a main cause of traffic accidents and casualties. DUI affects over 10 000 lives a year, according to the National Highway Traffic Safety Administration (NHTSA).  Over a million people per year are arrested for driving while intoxicated. Uber, the largest ride-sharing company claimed that its service helps bringing the number of DUI incidents down. But is it really so?
The latest Uber study, brought by researchers at Providence College and Stonehill College, pointed out that ride-sharing services cut DUI down by 62 percent, as well as helped to prevent fatal outcomes.  According to company survey, 80 percent of Uber clients thanked the service for helping them avoid drunk driving. San-Francisco Uber branch office's website claimed that DUI crashes are reduced by 60 per month among drivers who are 30 years old in California markets, dominated by UberX.
Uber spokeswoman Brooke Anderson commented on the statistics: «We're glad Uber can provide an alternative to drunk driving and help people make more responsible choices».  He added that Uber partnership with Mothers Against Drunk Driving and the Independent Driver's Guild, this could be a solid improvement of company's image.  However, more recent researches showed that Uber's statements should not be trusted blindly.
Authors of another study from Oxford University and the University of Southern California went through 100 most crowded metropolitan areas and compared DUI statistics for 10 years before and after Uber started its service.  In addition, the researcher put together data from areas where Uber launched with those where ride-sharing services were not popular.  Researchers made a simple conclusion that the DUI frequency is not connected to Uber's activity.
David Kirk and Noli Brazil, co-authors of the research work, published their study in the American Journal of Epidemiology on July 22.  The scientists provided explanation, as to why the possibility of calling someone for help when you can't drive yourself home doesn't help reduce incidents of DUI.
First of all, the scale of problem and the amount of Uber drivers are incomparable. Approximately 450 000 people are members of ride-sharing system – and that's merely 5 percent of all licensed drivers.  Secondly, researchers suggested that impaired riders who now use Uber would simply call taxis before Uber became prevalent.  That's why not so many people join the safe-driving family.  Others are so confident in themselves that they chose to drive thinking that they will not get a DUI.  Impaired drivers are often too impaired to call Uber driver.
As David Kirk said, his study team was surprised to learn how poorly Uber  have impacted reduction in DUI cases.  He also mentioned that controlling drunk drivers via Uber is a possibility for the future, but not real-time solution. «As of now, I think there are other opportunities to lower drunk driving», noted Kirk.
If your blood alcohol content is higher than 0.08%, you're are committing a crime by driving.  Calling an Uber can get you home safely.  If you're feeling impaired, don't risk a DUI, call a designated driver or Uber.  If you are arrested for DUI, call our office for professional help.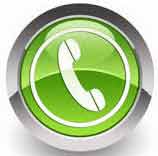 (818) 921 7744
Call anytime to get a free consultation with Los Angeles DUI Attorney.
YOU MAY ALSO BE INTERESTED IN: