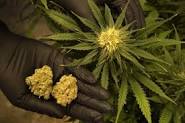 Drager 5000: New Police Device to Check the Sings of Drug Intoxication
San Diego law enforcement officers started using new devices to check if motorists are driving under the influence of drugs.  The new machine is called Drager Drug Test 5000.  It checks saliva for seven different narcotic substances including marijuana, cocaine, opiates, methamphetamine, amphetamine, methadone, and benzodiazepines.  The DUI-suspected driver will be asked by police to provide a small sample of saliva from inside his or her mouth.  The saliva is collected on the sampler by moving it between the cheek and gum for a few minutes.  The saliva sample is then placed into the Drager machine which prints out the results of the test.  The results of the test can be used in court as evidence.  The driver may not be required to submit to this test to some expert's opinion.  The police can, however, be very insistent and in some cases can ask a judge to issue a search warrant for a forced blood test.
How the machine works to test marijuana or drugs
The machines are easy to handle, quick (just takes around 10 minutes), and, according to the manufacturer, provided reliable results.  Currently, this device is used by police in more than 12 states.  It's also very popular in Europe and Australia with law enforcement.  However, it does not show the actual level of intoxication.  If the results are positive, the driver will be taken to a police department for a blood or urine test to measure the exact level of drug intoxication.  If the results are negative but the police still suspect the presence of drugs in a motorist's body, the police officer might still place the driver under arrest.
If it comes to testing marijuana, the device is only sensitive to delta 9 THC, the main active ingredient in marijuana. This can stay in a body for a few hours, depending on how it was consumed and the individual abilities of the body to process THC.  Drager 5000 does not define other inactive components, which can be present in the body for weeks.  Therefore, old usage of marijuana will not be presented to police as evidence.   
Cannabix Technologies Breathalyzer for Marijuana DUI
Recently, a Canadian company, Cannabix Technologies developed a device for law enforcement to detect THC in breath.  This is a public company that agreed to supply marijuana DUI breathalyzers to law enforcement in Pennsylvania.  Currently, this device is not offered for California Law Enforcement agencies but this is sure to change in the near future.   Unlike Drager 5000, the Cannabix BCU device gives instant results for THC.
The detection of Marijuana DUI is only available for a few hours after Marijuana use and is based on the ionization of a Delta9-tetrahydrocannabinol.  Once Delta9THC is ionized, it is detected and can be quantified and later used for prosecution of Marijuana DUI.
Driving Under the Influence, Law and Legal Definition
According to California Vehicle Code (VC 23152 (f)), it is illegal to drive under the influence of drugs.  The legislature defines "drugs" as any substance other than alcohol that can affect the person's ability to drive by interfering with his movement, reaction times, information processing, etc.  The "drugs" can even be prescription medication, illicit narcotics, or even over-the-counter medication.  Effects of marijuana on driving ability:
Loss of balance and coordination
Incorrect perception of time and place
Loss of speed control
Memory impairment
Low attentiveness
Visible signs of impairment: high nervousness, bloodshot or glassy eyes, weak arms, strong odor in breath or clothes, etc.
In reality, the police are wrong to think that, there is a reliable way to determine is a person is too intoxicated to drive.  Specifically for Los Angles Drug DUI, all drugs affect people differently and the "objective symptoms of impairment" are subjective. Several states passed laws, trying to set the legal level for Marijuana DUI, such as the law that exists for drunk driving. For example, Colorado and Washington have a legal limit of 5 nanograms of TCH per millimeter of blood.
Driving under the influence of drugs is considered a misdemeanor in most cases. Penalties for this offense are the same as for drunk driving:
probation for 3 to 5 years
fines around $2000
suspension of driving license
DUI school
possible jail sentence
What you need to know about marijuana use and driving
The number of self-reported marijuana users is increasing. In 2014 there were 7000 new users every day
During the weekend and especially at night the number of drivers who tested positive for THC increased from 8 to almost 13% in the past seven years. This increase in users is the consequence of the legalization of marijuana.  Some research indicated that in 2014 in California, 38% of drivers who died in car crashes were driving under the intoxication of drugs.
A recent poll showed that 70% of Americans believe motorists who drive while impaired by marijuana are not dangerous.  But yet, marijuana is the drug most often linked to impaired driving.  This is especially true in the first hour after ingestion of marijuana because the concentration of THC is the highest and drops rapidly within a couple of hours.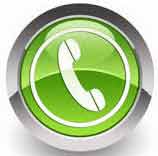 If you have been accused of Marijuana DUI and you are not sure what to do, please call our office and talk to a professional!
YOU ALSO MAYBE INTERESTED: