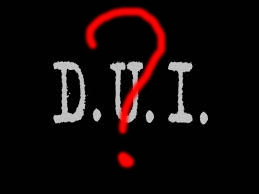 This incredible news has already shocked many motorists. Can drinking coffee can get you arrested? It looks like it can, as Joseph Schwab, a California resident, fights DUI charges for driving under the influence with only caffeine in his system.
Joseph Schwab was arrested for driving while impaired, allegedly while under the influence of drugs in August 2015. Now, 18 months later, his case is filed in court. So far the prosecutor's office is only able to prove Schwab's intoxication based on presence of caffeine in his blood.
On August 5, 2015 Joseph was going home in his car when a representative from the state's Alcoholic Beverage Control department stopped his vehicle. The representative of ABC was in an unmarked car claiming that Joseph was weaving in and out of traffic. After the stop Mr. Schwab performed field sobriety breathalyzer test, which determined 0.00% of blood alcohol concentration. Despite the test the agent believed that Mr. Schwab was under the influence of another substance and arrested the driver. He was taken to jail where he submitted to blood test with a goal of finding drugs in his blood. Despite all test, the blood toxicology results showed no presence of any illegal drugs in his blood.
Not satisfied with the results, the representatives of prosecutor office requested a second testing, this time by a laboratory in Pennsylvania. The only thing found in Mr. Schwab's blood was caffeine. Based on result of that test, the prosecutor's office decided to charge Mr. Schwab with a DUI.
Schwab's lawyer was surprised at the charges. It is not surprise that many motorists on the road drink caffeinated drinks and will have caffeine in their body. The prosecutor's office stated that they filed DUI charges not because of caffeine presence. But Barrett hasn't yet got any other evidence from the prosecutor office to prove that her client had traces of some other substances in his blood other than caffeine. According to California Vehicle Code 23152 (e) a "drug" is any substance besides alcohol that causes impaired driving.
Toxicologist Dr. John Torres, says that caffeine is a usual thing for many people. For example, coffee is sold at gas stations to help drivers stay alert and improve their focus during driving. Research shows that most drivers improve during driving related tasks after drinking coffee. It may have a negative effect only if a person overdoses on caffeine or drinks it to overcome exhaustion or fatigue.
As a matter of fact, caffeine is characterized as a "safe" substance by the United States Food and Drug Administration. Their reports show that up to 400 milligrams of caffeine is a safe amount for an adult to have daily. Caffeine stimulates central nervous system, but it's legal and unregulated in almost all parts of the world. It's also the most popular mild psychoactive drug among people all over the world.
Keep in mind that caffeine over consumption may have a number of side effects, such as: blurred vision, drowsiness, anxiety, irritability, panic attacks, insomnia, tremor, cold sweats, flushing, fast heartbeat, trouble breathing.
Here are top 5 facts about caffeine:
The best time to drink coffee is between 9:30 and 11:30 a.m. and between 1:30 and 5:00 p.m.
Caffeine can be used as an helpful source of energy during physical activities. Caffeine increases metabolism and helps to burn fat.
Caffeine improves brain function. For example, caffeine is known to help alertness and focus; yet, its effects do not typically last long.
Dark roasted coffee has less caffeine than light roasted coffee. This is so because lightly roasted beans are less heated and therefore have more caffeine preserves in its blend.
Caffeine reaches its maximum concentration in blood in less than 10 minutes after the first sip. It may help you to stay alert and concentrated for 3 to 5 hours, depending on how quickly your body processes it.
While Mr. Schwab's case is pending litigation, we are all concerned that the police can take a person who has no substance in his blood except for coffee and charge him with a DUI. Mr. Schwab pleaded not guilty and hopes to prove his innocence against this ridiculous charges. His desire is to clear his name as soon as possible.
1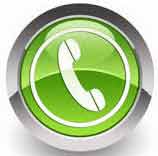 If you are arrested for a DUI Los Angeles DUI attorney can help you! We aggressively litigate DUI cases and are able to find defenses in even the most difficult DUI cases. Please call (818) 921 7744 for a free consultation anytime.
attorney dui los angeles
YOU MAY ALSO BE INTERESTED IN: