In this article, Los Angeles DUI Defense Lawyer discusses Reasonable Suspicion to Stop a Car and Probable Cause for a DUI Arrest. Click on the links below to go directly to your topic of interest.
What is Probable Cause
Probable cause is the initial basis for police contact.  Often, it is based on a belief by a police officer that a crime has occurred.  A police officer needs to verbally be able to articulate a reason to stop a car, search a car, or arrest a person.  If he can then you might be subject to a warrantless arrest, a warrantless search, or a seizure of your property because it proves that a crime took place.  In short, a "probable cause" or "reasonable suspicion" must exist before a police stop, arrest, or search or seizure takes place.
To prove a reasonable suspicion or probable cause, police need to show why they think you committed a crime.  It can not be just a hunch because of a case from the United States Supreme Court called Terry v. Ohio.  But the crime can be minor and can be even an infraction, such as a traffic violation or even a call by someone who suspects that you committed a crime.
Reasonable Suspicion to Pull You Over
To pull over a driver for DUI, law enforcement, such as LAPD or California Highway Patrol (CHP) officers need to have a "reasonable suspicion" that a crime is or was occurring.  Reasonable suspicion is similar to "probable cause".   U.S. Constitution's 4th Amendment forbids unwarranted searches and seizures.  Because of the 4th amendment, the police cannot stop your car without a good reason.   Prior to initiating a traffic stop, the police must identify certain facts that caused them to conclude that a crime, such as a DUI, is occurring.  For example, excessive weaving on the freeway can be viewed as suspicion that a driver is DUI, justifying a DUI investigation.
This does not mean that the officer must know that the driver is DUI.  Often, any traffic violation — speeding or a broken taillight is enough for a traffic stop.  If the officer can point out a violation of traffic law, reasonable suspicion to stop the car is there to do a traffic stop, which often can lead to a DUI investigation in Los Angeles.
The next step of analysis is the presence of probable cause – the police officer usually needs a warrant to search for evidence or an exception to a warrant requirement.  The most common exception to the warrant requirement is consent.  That is, most people agree to be investigated and searched and, unfortunately, voluntarily provide police officers with the evidence of a crime that is later used to prosecute them.  There would be a lot fewer DUI prosecutions if no one agreed to do the field sobriety tests, preliminary alcohol screening tests, or other blood/breath testing.  It should be noted, however, that Los Angeles DUI Attorney had many Los Angeles DUI dismissals when the blood alcohol level rose from the PAS test to the evidentiary test.
Probable Cause for DUI Arrest
If you are pulled over by police in Los Angeles (remember there must be reasonable suspicion for a stop), the police must have probable cause to start a DUI investigation.  The smell of alcohol is often enough.  If an officer smells alcohol, you can get arrested based on that alone.  The only way to avoid it is to provide an alcohol test with the hope that the results are below .08 BAC.  Often, during a DUI investigation in Los Angeles, the police will ask you to submit to field sobriety tests.  This might seem like a good idea, but unfortunately, most of the field sobriety tests are subjective and will not help you avoid a DUI arrest.
During a DUI investigation in Los Angeles, the DUI investigating officer is also likely to do the following:
Question you about your biographical information;
Question you about where you coming from and where are you going;
Question you about the amount you had to drink and eat;
Question you about any illnesses that can affect your driving;
Question you if you are epileptic, diabetic, etc;
Question if you are prescribed any medications;
Ask you to do field sobriety tests (FST), such as:

One Leg Stand;
Walk and Turn Test;
Rhomberg Balance;
Finger to Nose Test;

Ask you to submit to a preliminary alcohol screening (PAS) test with a handheld breathalyzer.
With every step of the DUI investigation: the stop, then the detention/investigation, and then the arrest—comes a more elevated criterion for probable cause/reasonable suspicion.  While it might be easy for a police officer to meet the reasonable suspicion criterion to stop your car, the level of proof to keep you in custody and investigate you for a DUI is a lot higher.  For example, to arrest you for a DUI, the police need to give detailed articulable information that would result in a reasonable officer suspecting that you are violating California DUI laws.  The officer's belief can not subjective – he must objectively have reasons for a DUI investigation.
 The Difference Between A Probable Cause and A Reasonable Suspicion
To stop a car, the police need reasonable suspicion.  To search you or your car, the police need probable cause.  This is because the expectation of privacy is less in the car. 
Probable cause is "whether, given all the circumstances …., there is a fair probability that contraband or evidence of a crime will be found in a particular place." (Illinois v. Gates (1983) 462 U.S. 213).
Reasonable suspicion is a sensible supposition that a crime has been, is being, or will be committed. It is a sensible certainty based on information or situations and is notified by the training and experience of a law enforcement officer. Reasonable suspicion is viewed as more than a supposition or instinct but less than probable cause.
The distinction between the two words is that probable cause indicates there is actual evidence of a crime while reasonable suspicion is susceptible to extensive clarification. Reasonable suspicion specifies that it seems that a crime has been committed. This expression is frequently utilized to validate an illegal investigation and search.  If you were investigated for a DUI in Los Angeles and are charged with a crime, contact our office to see if we can get your Los Angeles DUI dismissed.
What Can I Do If I Was Stopped or Arrested for DUI Without Reasonable Suspicion or Probable Cause?
If a California DUI defense attorney thinks that the DUI investigating officer did not have reasonable suspicion or probable cause to stop, investigate or search you, Los Angles DUI Attorney will ask the court to throw out the case.  Los Angeles DUI Attorney does it by asking the court to suppress the unlawfully acquired evidence by filing a California Penal Code Section 1538.5 motion to suppress.  This motion is also known as a "search-and-seizure" motion.  A motion to suppress can be based on several different theories, such as the "fruit of the poisonous tree" theory.   For example, any evidence received because of an illegal stop must be suppressed. That means, that if you are stopped illegally, it does not matter what was your blood alcohol level.  You can be very drunk or your blood alcohol above the legal limit, but if you were stopped illegally, your Los Angeles criminal case or Los Angeles DUI case must be thrown out.  When a judge suppresses the evidence, it cannot be used against you and can cause a dismissal because the prosecutor will not be able to prove a DUI without evidence of the crime.  If the stop is illegal, all evidence after the stop must be suppressed.  This means that a judge will dismiss your DUI case once it is determined that the stop was for a bad reason.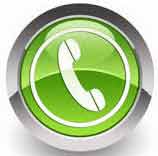 If you have any questions about your case, call Drunk Driving Defense Attorney directly. You will get a FREE DUI case review!
1
YOU MAY ALSO BE INTERESTED IN: