This article discusses one of several possible legal defenses for Los Angeles DUI: UNLAWFUL ARREST
We often see Los Angeles DUI attorneys litigate unlawful arrests in Los Angles DUI Defense cases.  When such an unlawful arrest Los Angeles DUI case comes up, the evidence of the DUI can be suppressed and your DUI case can be dismissed.  Below are a few cases to provide guidelines, legal analysis, and the court's approach in ruling on motions to suppress evidence after an illegal arrest in DUI defense Los Angeles.
CONSENT IN UNLAWFUL ARREST: DUI DEFENSE
In 1970 Allan Hawkins ran a stop sign and caused a collision in Kern county, killing his passenger (who was his sister) and injuring a person in the car he collided with. CHP arrived at the scene of the accident and took Mr. Hawkins to a hospital. There, he signed a consent form and the blood sample came back with a result of .20% alcohol by weight. Mr. Hawkins was never placed under DUI arrest.  A few weeks later, Mr. Hawkins was charged with felony vehicular manslaughter and felony DUI. Mr. Hawkins challenged the results of the blood draw in a search and seizure hearing, eventually winning the suppression motion in the trial court on the grounds that his consent for the blood tests was not free and voluntary.
On appeal, the People conceded that consent was "not free and voluntary" but argued that "taking blood without consent in a medically approved manner is not violative of his rights under the 4th amendment. Because taking blood in a hospital is not pursuant to a search warrant or incident to arrest".   Supreme Court Disagreed but did not focus on unlawful arrest in DUI defense.
The California Supreme Court paraphrased The Supreme Court of The United States stating that "…compulsory taking of blood is permissible provided that it is done in a medically approved manner and in the incident to a lawful arrest and based upon a reasonable belief that the person is intoxicated".   The Supreme Court emphasized the importance of arrest "…compulsory seizure of blood is clearly grounded on the premise that it is incidental to a lawful arrest".  Thus, when there is no legal arrest, the blood cannot be forcibly taken from an individual (unless there is a warrant).   It follows that when the arrest is unlawful or when there is no arrest, the blood test results can be suppressed.   (People v. Superior Court of Kern County; Hawkins, Real Party in Interest, 6 Cal.3d 757 (1972)).
RECENT CHANGES IN CONSENT IN UNLAWFUL ARREST IN DUI DEFENSE
Sometimes unlawful arrest in DUI defense is not an issue and not a requirement of a DUI prosecution. Unlike DMV proceedings where illegal arrest in DUI defense is always an issue, criminal prosecution can avoid arrest altogether. There are two cases that DUI prosecutors in Los Angeles cite to address the DUI defense attorney's arguments that arrest is required in DUI investigations: People v. Deltoro and People v. Trotman. These two appellate cases specifically decline to follow California Supreme Court case of Hawkins and permit the seizure of blood without a warrant, without consent, and without an arrest. This can be a clear violation of the law and an unlawful arrest in DUI defense. Both cases rely heavily on Cupp v. Murphy 412 U.S 291, a case that permits pre-arrest seizure of fingernail dirt from a suspect that eventually links him to murder. However, the recent decision of Missouri v. McNeely acknowledged Cupp v. Murphy and specifically distinguished it from blood alcohol dissipation cases in DUI investigations because unlike cases where suspects have control over the destruction of evidence (such as Murphy who could have washed his hands)   – blood alcohol evidence dissipates over time naturally without suspects having to do anything to eliminate alcohol from their bloodstream! Also, the 2016 decision in Birchfield v. North Dakota distinguish Cupp v. Murphy from alcohol drawing cases because the intrusion into the body with a needle is a lot more serious than scraping dirt from under the fingernails.
Here is key language from DelToro   "We find that Hawkins has been abrogated by Proposition 8 because its holding is contrary to the federal rule as enunciated by the United States Supreme Court in Cupp v. Murphy. We further hold that since talking of blood sample complies with Cupp v. Murphy, the order granting the motion to suppress the blood sample should be reversed." (People v. Deltorro 214 Cal. App. 3d 1417).
ARGUMENT AGAINST UNLAWFUL ARREST IN DUI DEFENSE
The language in Del Toro is very unsettling and clearly wrong. Whatever the California legislature decides, it cannot abrogate the US constitution. Here, the holding in Hawking and McNeely relies on the interpretation of the US Constitution. California can not litigate that and any interpretation of the US constitution needs to be addressed by the highest court or at least on a federal level. Both DelToro and Trotman cases are wrong in not following Hawkins based on the legislative change in California because such change can not modify the interpretation of the U.S. Constitution (the issue in Hawkins). Secondly, because McNeely acknowledged and distinguished Cupp v. Murphy as a case not relevant for blood dissipation analysis, DelToro is no longer good law because it relies on a case that is no longer controlling in DUI blood cases analysis.
Both Trotman and DelToro cases should be easily rebutted by presenting the above arguments and showing that Hawkins is still good law that was never overturned (especially since it was basically reaffirmed by McNeely). More so, Supreme Court 2016 decision in Birchfield v North Dakota hopefully overturns both Deltoro and Trotman by distinguishing blood draw from fingernail scraping.
Please contact Los Angeles DUI attorney to discuss your Los Angeles DUI case or any other criminal case in Los Angeles. We can provide quality representation at an affordable price and can help you analyze the legality of your police stop.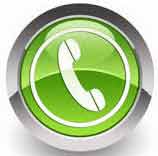 (818) 921 7744
Call anytime to get a free consultation with Los Angeles DUI Attorney.
YOU MAY ALSO BE INTERESTED IN: