Thanksgiving holiday season is often associated with turkey, eating festive dishes and having fun with family. For law enforcement, this, as well as other holidays, is often associated with an increase in the number of DUI arrests and other cases involving impaired driving. During the holidays, there is an increase in DUI accidents and traffic-related fatalities. According to statistics, the number of car accidents during the Thanksgiving celebration days is almost the same as the number of accidents throughout the year despite this being a day where there are a lot less cars on the road. The reason the number of accident stays the same is an increase of drunk driving during the holiday. As with any holiday, alcohol or drugs use increases dramatically and as a result, the impaired driving on Thanksgiving increases, creating danger to the drunk driver, their passengers, pedestrians and other motorists.
Despite people not driving to work on this day, many people travel to visit family, with the Automobile Club of Southern California predicting that more than 3.5 million of travelers are going out of town this year. It is the highest number of motorists for Turkey Day since 2007.
To combat drunk driving, the law enforcement will set up DUI checkpoints throughout the state to pull over drunk drivers. These checkpoints purpose is to deter impaired drivers and they are also called "mobile checkpoints", "roadblocks" or "sobriety checkpoints".
Legally, DUI checkpoints purpose is not catch DUI drivers but to discourage the drivers from driving when they are under the influence. The police at a checkpoint can not pull over people at random but have to set a neutral system, for example, every fourth driver. Once they pull over a car, they will question and observe the motorists. If the police notices any symptoms of drunk driving they will ask the driver to step out of the car and to submit to field sobriety tests. This checkpoints allows the police to detect other offenders. For example, the police will often arrest those with suspended license, bench warrant, or some traffic violations. Statistics shows, DUI checkpoints may prevent one out of 10 DUI fatal accidents.
DUI Checkpoints are legal in California as well as many other states. To stop a vehicle, police need to have a reasonable suspicion typically derived from the probable clause language in the U. S. Constitution. The U. S. Supreme Court, when discussing DUI checkpoints, specifically allowed it, making an exception to the reasonable suspicion requirement because the risks of alcohol intoxicated driving is more important then privacy concerns. Thus, police officers don't need a probable cause to establish a checkpoint National Highway Safety Transportation Board listed rules for the police to ensure a valid checkpoint. One of the most important rules is that the police must announce the roadblocks beforehand. The police sites often give notice of a checkpoints and you can look up information on the checkpoints on Facebook, roadblock.org  or duiblock.com.
The most common questions for DUI checkpoints are:
Shall I stop at a checkpoint? If you are passing the checkpoint and police officer asks you to pull over, you must obey and stop. Running away may cause serious consequences and penalties.
Can I turn aside and not drive through the checkpoint? Legally, you can turn away from a checkpoint, yet, often a checkpoint is set up in a way that will prevent drivers from diverting and avoiding a checkpoint. The police are on the look out for drivers who try to avoid going through a roadblock and will follow the driver and pull him over for some reason. A far better way to avoid being stopped at a checkpoint is to find an alternative route beforehand checking police or other public announcement websites to see location of current DUI checkpoints.
Shall I submit to the field sobriety tests? No, the tests are voluntary and even if the police suspect drinking, the tests will rarely help you.
Shall I answer police questions? Just like the field sobriety tests, teh police questions are voluntary and you have the right to refuse all questioning. Many people will be hesitant to refuse to talk to police because of the potential to create a confrontation. A better advise is to avoid lying to police but at the same time not to answer in a way that will incriminate you.
Here are some common guidelines how to avoid getting in trouble during ThanksGiving Day
Don't get behind the wheel if you consume alcohol and if you do, make sure you did not consume above the legal norm of 0.08% BAC.
Don't drive if you are tired, fatigued or drowsy. Driving in such states is linked by research to danger and is similar to driving under the influence of alcohol or drugs. According to some research, if you did not sleep for 18 hours, it is equivalent to your blood alcohol content of 0.05% BAC. With so many cars on the roads during the holiday you need to be extra alert.
Always wear a seatbelt, and make sure all your passengers do the same. Don't start the engine until you make sure everyone is buckled in.
Don't talk over the phone while in car without using a hands free method, such as bluetooth.
If drinking is on your Thanksgiving list, make sure you know how to get around using alternative means of transportation or have a designated driver.
Check your car for any issue that will cause police to pull your over. Make sure all lights, tires, windscreen wipers are operational.
Try not to drive early in the morning or late at night. This is the most dangerous time because most DUI related accidents occur at these hours.
Check the weather conditions, and try to avoiding driving if the weather conditions is extreme.
Keep away from aggressive drivers and drive carefully. Don't speed up or driver aggressively yourself.
California Office of Traffic Safety marked days from November 23 till 27 as "Thanksgiving Holiday Travel" in their yearly event calendar. This 5-day period is considered to be the Maximum Enforcement Period for California Highway Patrol.
Remember, there will be sobriety checkpoints during these days and a lot more police DUI traffic officers who will try to stop suspicion or drunk drivers.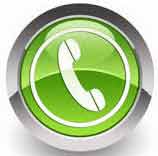 Call us at  (818) 921 7744  to receive your Free professional DUI case evaluation.
YOU ALSO MAYBE INTERESTED: