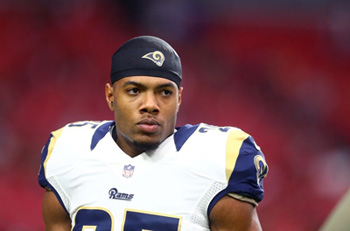 To follow up on our previous news reporting, recently, NFL Safety T.J. McDonald pleaded guilty to one count of reckless driving involving alcohol, commonly known as a wet reckless.
The 25 years old Ram player was accused of a DUI on May 10, 2016. Mr. McDonald plowed into a parked vehicle in Woodland Hills, Ca, while intoxicated. Following the car crash, he was arrested for the suspicion of driving while under the influence of alcohol or drugs. The criminal court case, which lasted for eight months, has been finally resolved with a plea to a reduced charge of a wet reckless.
Mr. McDonald resolved his case with a plea bargain offer of agreeing to be placed on 3 years of summary probation and 200 hours of community work. In addition, McDonald agreed to attend a 3-month alcohol program and a one-month residential drug treatment program. He also must pay the court cost, a fine of around $1,900, and stipulated liability for the restitution to the owner of the damaged vehicle. The restitution hearing was scheduled for April 10 where the amount of the restitution will be determined by the court.
The Rams selected McDonald in the third round of the NFL Draft in 2013. He played 53 games for the LA Rams. Now he is a free agent.
This is an example of how criminal prosecution works.  Los Angele DUI attorney settled many cases for reduced charges, such as a wet reckless, during plea negotiations.  With aggressive litigation and relentless defense from an experienced DUI attorney, you can get your DUI dismissed or reduced.
Similar to the above-mentioned case, a DUI can be dismissed or reduced to a wet reckless, dry reckless, or a number of other charges.   In contrast to a DUI, a wet reckless is a better disposition because it has less maximum jail time, reduced probation, lower fine, and no driver's license suspension or installation of an ignition interlock device. And yet, often, we, Los Angeles DUI Attorney and Los Angeles Criminal Defense Attorney can get results much better than a wet reckless. Los Angeles DUI attorneys can get a further reduction to a misdemeanor charge of "an exhibition of speed", a violation of California Vehicle Code section 23109,  or even dismissal of your Los Angeles criminal case.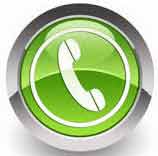 Please call our office at (818) 921 7744 to talk to Los Angles DUI Attorney to see how we can help you get your Los Angeles criminal case dismissed. We are happy to provide free consultation anytime.
1
YOU MAY ALSO BE INTERESTED IN: