California has a very unique museum that officially was opened in 2016. The Museum of Broken Relationships was founded by an artist of Croatian decent who went through a painful breakup. The Museum is dedicated to failed love relations and it features some personal objects donated by former lovers, accompanied by descriptions. Museum website reads: "The Museum offers a chance to overcome an emotional collapse through creation: by contributing to the Museum's collection". Probably a break-up of love affairs motivated a DUI suspected woman to "contribute" her car to the Museum of Broken Relationships in Los Angeles, California on Monday.
It was reported that the alleged drunk driver, a 30 years old woman, hit two pedestrian with her black Audi and then crashed her car into the corner of the Museum of Broken Relationship on Hollywood Boulevard in Los Angeles at about 3 p.m. on September 19, 2016. The police believes that the driver of the car was under influence of alcohol when she caused the collision.
The driver of the Audi was attempting to leave the scene of yet another traffic collision just down the street from the museum and then she lost control of her vehicle and hit two women on the sidewalk and then smashed into a building. The woman tried to leave the location of the second crash site as well, but she was detained by police within a short period of time on the suspicion of DUI with injuries and a hit and run.
The two injured pedestrians, a mother and daughter, were taken to the local hospital for treatment. The injured woman had suffered major injuries which are fortunately not hazardous to her life. In contrast, her young daughter suffered only minor injuries.
In California a DUI causing injury is codified in California Vehicle Code section 23153 (DUI with Injury). According to the law, even the first misdemeanor conviction for a DUI with injury will require a mandatory jail time ranging from 5 days to 1 year in a country jail. The jail sentence usually will depend on the severity of the injury. If a driver is convicted of a felony DUI with injury, his or her punishment can increase up to 3 years of imprisonment.
If you are arrested for a drunk driving causing an injury, please contact of the best DUI lawyer in Los Angeles. Our experience allows us to represent you effectively, with a goal of reducing charges or dismissing the charges all together.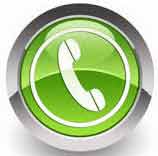 (818) 921 7744  Call anytime to get a free consultation with Los Angeles DUI Attorney.