On February 23, a former substance-abuse counselor was sentenced to 25 to life years of imprisonment after she pleaded guilty to a second-degree murder. She was accused of a DUI leading to a serious injury, a DUI with .08 percent of alcohol in blood, a hit and run, and a second-degree murder.
Sherri Lynn Wilkins, a counselor in problems of drinking and drug abuse, was driving drunk when she struck a man, crossing the street in the city of Torrance on November 24, 2012. She didn't stop the car after the accident and dragged half-naked body for 2 miles sticking out of her windshield. Shocked witnesses made her pull over after she stopped at a stoplight and took away the keys to her car. The man was still alive when the police arrived at the scene. He died shortly thereafter in the hospital.
Wilkins told officers she was going from work on that fatal night when the man jumped suddenly in front of her car. But according to the court records, she wasn't at work that night at all. She stated to police that she had 3 shots of vodka and a can of beer in her car before starting the engine. At trial, her defense attorney tried to use this evidence in her favor arguing that at the time of the driving, alcohol concentration in her blood couldn't exceed the legal limit. The prosecutor instead argued that Wilkins' blood-alcohol level was above the legal limit because 1.5 hours after driving her alcohol level was .16 percent. This is double the legal limit in California where a .08% is considered above the legal limit.
After a trial in 2014, the court found her guilty and sentenced her to 55 years to life in state prison. She filed an appeal and the court of appeals overturned the conviction because her criminal history was revealed to the jurors. The court of appeals decided that her criminal history was very prejudicial and could have influenced the decision of the jury who found her guilty. Also, they said Wilkins' previous drug abuse was revealed during the trial, so the jury could have preconceptions about her criminal background and it could influence their decision.
After her conviction was overturned, the defendant plead guilty to the second-degree murder and will receive 25 years to life in state prison.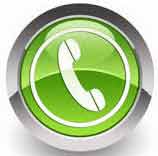 If you were arrested for a DUI in California, call for a free DUI case review the DUI Law office of Alex Andryuschenko at (818) 921 7744.
YOU ALSO MAYBE INTERESTED: