Yarenit Malihan, the wife of a local Sheriff's Deputy, was taken into custody by the Californian Highway Patrol officials on suspicion of DUI and vehicular manslaughter after a collision that killed a 3-year- old boy in San Ramon on the Interstate freeway 680.
According to the officers' report the 39-years-old Yarenit Liliana Malihan of Pleasanton was driving an SUV and collided with a stalled Toyota Camry in San Ramon near the Bollinger Canyon exit on I-680 at about 6:20 p.m. Friday.
The stalled car carried the Dunn family of three children and their mother. The Dunns parked the Camry on the side of the road because they ran out of gas.
Two children: a girl, 1-year-old, and a boy, 11-years-old, were taken to a hospital by ambulance, while their 3-year-old brother Elijah was airlifted to UCSF Benioff Children's Hospital. Unfortunately, Elijah died at the hospital. The children's mother was seriously injured and transported to John Muir Medical Center where she remains in stable state. The mother suffered a spinal injury and six broken ribs. The two other children were discharged from the hospital within a short time.
Yarenit Malihan sustained minor injuries in the collision, for which she was admitted to San Ramon Valley Hospital. There, she was detained for an investigation of DUI and gross vehicular manslaughter. According to the CHP officers, Yarenit Malihan had a valid driving license and not a restricted license, despite having another pending DUI case.
According to the investigators' report the Dunn family used all driving safety measures necessary or required under the circumstances. The Dunns were in Toyota Camry secured by seatbelts and child safety seats.
Mrs. Malihan was arrested recently for another DUI. Just in June 7, 2016, she was pulled over and arrested on misdemeanor charges of driving under the influence, a violation of section 23152(a) of the Vehicle Code of California, having 0.08% blood alcohol level. At the time of arrest, she had her 10 years old child with her and was also arrested for child endangerment.
A California Department of Motor Vehicle record shows that Mrs. Malihan's license was set to be suspended in a June case, but because she requested a DMV hearing, the suspension on her license was put on hold until the hearing date.
If a driver has been placed under arrest for being under suspicion of DUI, his/her driving license could be suspended in accordance with DUI license suspension laws. DUI license suspension laws vary from state to state. In California, a driver can face suspension from two authorities, DMV and state court.
If a driver was pulled over while driving under the influence of drugs or alcohol, his or her driving privileges could be extended until a DMV hearing decides if the license can be taken away. In case of Melihan's first DUI, she was in a similar situation, awaiting DMV hearing and having a hold on the suspension pending the hearing. Most DUI prosecutions in California are accomplished through California Vehicle Code Section 23152, a code section which does not prescribes a limit of any substance except alcohol in driver's blood but instead criminalizes any "driving under the influence ".
If you have been accused of a DUI and you are not sure what to do, please call our office and talk to a professional who defended hundreds of people in situation just like yours. Our law firm can help you with the most difficult cases and will fight them to get the best result under the circumstances.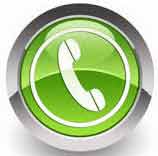 (818) 921 7744  Call anytime to get a free consultation with Los Angeles DUI Attorney.