California law allows you to get a dismissal of your criminal case when your speedy trial rights are violated.  This dismissal is done by filing a motion.  This motion can be oral or written and applies to all criminal cases including Los Angeles DUI cases and any other Los Angeles Criminal Cases.  If your speedy trial rights were violated, you can get your DUI dismissed in Los Angeles.  Speedy trial rights are violated when a lot of time passed between the offense date and the prosecution and as a result of that, it is unfair to you to prosecute.
Please click on the links below to go directly to your topic of interest:
CALIFORNIA SERNA MOTION DISMISSAL
Under California law, Serna Motion is a motion to dismiss a criminal case because the person's right to a speedy trial was violated.
Serna Motion got its name after Mr. Joaquin Serna picked up a criminal case in the Superior Court of Los Angeles County in 1985.
Juaquin Mario Serna was charged in 1978 with embezzlement in the Los Angeles Municipal Court.  The owners of a gas station, where he worked as an attendant, based on gallons of fuel sold, determined that Mr. Serna kept $955.00 from the gasoline that he sold during his shift.  Mr. Serna did not come back to the gas station for work after the incident and he was not seen since he completed his shift at the gas station.
He was arrested 4 years and 6 months later and taken to Los Angeles criminal court.  There, he, through his Los Angeles Criminal Defense Attorney asked the Superior Court Judge to dismiss his criminal case because it would not be fair to prosecute him 4 years and 6 months after the alleged crime took place.  In this, Serna's request was based on the violation of his constitutional speedy trial rights.  However, the judge denied his request to have his Los Angeles criminal case dismissed.  Mr. Serna appealed the denial of the motion to dismiss and the Court of Appeals reversed the trial judge's denial of the motion to dismiss the criminal case and eventually dismissed this Los Angeles criminal case.  Ever since, the criminal justice system in the greater Los Angeles area (and everywhere else in California) refers to a motion to dismiss based on such speedy trial rights violation, as a "Serna Motion".
The important facts of Mr. Serna's constitutional rights violations are:
He "had done nothing to avoid service" and did not cause any delay in prosecution;
He was available for service at his new Montebello address where the US Mail service had his mail forwarded from his old address;
He did not remember what happened on the day he was accused of embezzlement and a witness from then, who can not be found now, would testify on his behalf.
Thus, Mr. Serna was prejudiced now and if not for the police delay, he would be able to defend himself better.  The trial court took no evidence at the hearing on the defendant's motion and denied Serna's motion because it "lacked specificity" as to how Mr. Serna would be using the now unavailable witnesses.  The Los Angeles criminal trial court thus held that Mr. Serna did not establish prejudice and refused to dismiss his criminal case in Los Angeles.
By holding that Serna did not demonstrate prejudice, the trial judge in the Los Angeles County Superior Court implied that Serna could have done more to show prejudice.  For example, maybe, Serna could refresh his recollection by reading the police report.   To address this issue, Los Angeles Criminal Defense Attorney always state in their client's declaration that is filed with the Serna Motion that Defendant read the police report and it did not (or did) refreshed his recollection.  Thus prejudice is important and it must exist for Serna Motion to be granted.  Usually, prejudice is established when the defendant cannot locate the witnesses or/and tried but cannot refresh their recollection.  It is also a good practice in Los Angles Criminal Motion limitation to go take the defendant to the location where the alleged crime occurred to see if this helps refresh recollection.  Later, the defendant can state in his declaration that he does not remember the events that lead to the charge and tried to refresh his recollection by reading the police report (or/and going to the location of the alleged crime) and it did not help.  "…the showing of prejudice must be supported by facts and not conclusions".
It is of note that The Court of Appeal however did not require the defendant to establish prejudice.  The Court of Appeal switched to US Constitutional analysis and quickly determined that "…the defendant need not establish actual prejudice prior to a hearing".    Thus the length of delay for Mr. Serna was a factor to decide that he was presumptively prejudiced.  Had the arraignment occurred less than one year from the offense/filing of the charges, Mr. Serna would have to prove prejudice (by arguing that he lost memory and despite attempting to refresh it was to no avail).  However, because it occurred after one year, the People have to present evidence as to why the delay was justified.
RIGHT TO SPEEDY TRIAL IN LOS ANGELES
The right to a speedy trial is guaranteed by the U.S. Constitution and California Constitution. Both documents provide constitutional guarantees that guarantee a speedy and public trial.
Most commonly, an attorney can get a Serna motion granted when a case is old and the prosecutor files charges but then fails to arrest the accused or bring him or her to trial for an unreasonable length of time. If the delay took long, it could be a factor in determining prejudice against the defendant, and thus, play into a dismissal.
Serna motion, when argued by Los Angeles criminal defense attorney, if granted, will get your criminal case dismissed.  This, as explained above, applies to DUI cases as well when a lot of time passed between the day of the incident and the first court date in the criminal court.
You do not need to prove that delay in the speedy trial was done on purpose.
Important factors to decide if Serna motion can be won in a defendant's case.
The length of the delay for a warrant. Misdemeanor DUI charges must be filed within one year of the arrest date. In most felony cases the state has three years to file charges. Everything else being equal, when your cases are filed on time but you are not notified for several years, you have a stronger Serna motion than you would have if you are not notified for only several weeks.
The reason for the delay. Is it your or your attorney's job to point out to the court that there is no good reason why you were not notified for such a long period of time? If there is no legitimate justification for the delay, the court can find prejudice and dismiss your case. Then the Serna Motion will be satisfied and DUI charges dismissed.
Why do we have a guarantee of the right to a speedy trial? Because time passage robs the defendant of a better opportunity to present a defense.
When should the Serna Motion be argued?  As soon as possible.  Los Angeles Criminal Attorneys at this office file Serna Motions at arraignment.
In conclusion, when police do nothing to find a defendant after a bench warrant is issued, the defendant can ask for a dismissal based on a speedy trial rights violation.  Many police agencies notify defendants that bench warrants are issued for their arrest.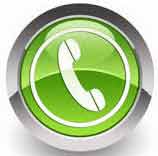 A DUI lawyer Los Angeles can help you fight your case and get a dismissal of your criminal case based on a Serna Motion violation.  If the prosecutors can't produce evidence of an attempt to serve you and you show prejudice by the delay in prosecution, the chance of granting a motion to dismiss is very high.  Call our office at (818) 921 7744 to schedule a free consultation to discuss how we can help you win your criminal case.  We are ready to help you with your Criminal or DUI case.
Note: Prosecutors often argue that the right to a speedy trial attaches at the time the complaint is filed.  This is incorrect: Serna v. Superior Court clearly states that this right attaches by the filing of the complaint or arrest, whichever is first.
YOU MAY ALSO BE INTERESTED IN: