This article discusses: What is The Real Cost of California DUI?  Click on the links below to go directly to your topic of interest.
It's common knowledge that driving while intoxicated is not only a serious criminal offense but also one of the main reasons for traffic incidents in the US and across the world. Los Angeles DUI creates a serious problem as many DUI accidents in Los Angeles result in serious injuries and even death.  Alcohol and drugs affect driving because they can cause fatigue, impaired vision, and reduced reaction time. For safety, a driver must give his full attention to driving at all times. Getting behind the wheel after consuming alcohol or drugs not only can affect your life but also your money. Most people know that facing California DUI is really expensive, but not everyone is fully aware of its real cost. This article will give you a better understanding of the expenses you can face if arrested for DUI in California.
Insurance rate cost increase
Car insurance rates increase significantly if you are arrested for a DUI in California or if you are arrested for a DUI in Los Angeles.
In order to regain your driving privilege after it has been suspended because of a DUI in Los Angeles or anywhere in California, you have to obtain from your car insurer a certificate of financial liability, known as an SR-22 form.  An SR-22 form proves to the California DMV that you meet the state's minimum insurance requirements.  The SR-22 form is only one of the requirements to get your driver's license after a DUI.  Your auto insurance agent can help you to get an SR-22 but, in the majority of cases, once you ask for the SR-22, the insurance company will realize that you are a more risky driver and increase your insurance premium after learning you have a DUI on your record. After a DUI in Los Angeles or anywhere in California, you will be required to submit proof of insurance for three years with the DMV. A DUI stays on your record for 10 years in California and even when you are no longer obligated to submit an SR-22, your insurance rate will remain much higher than before a DUI.  Some people get a second policy to avoid notifying their insurance company that they need an SR 22, saving on the insurance rates.  Because the insurance increases last for 10 years, the ultimate cost of insurance increase (over 10 years) can be tens of thousands of Dollars.
Towing and Storage Fee
If you were pulled over for a DUI in Los Angeles, if arrested, your car can be towed away and stored.  You can get it out of the impound by paying the tow and storage fees.  The cost of towing and storage can run into hundreds of dollars and the police have the authority to put a thirty-day hold.  A thirty-day hold will not allow you to get your car out of the impound until thirty days expire – by then, the cost of the storage may be over a thousand dollars.
DUI school program cost
For any Los Angeles DUI or California DUI conviciton If you get a DUI in California, you must enroll in Califonia approved DUI school program. DUI classes are intended to educate drivers convicted of DUI about the dangers of DUI.  DUI program participation is required as a term of probaiton and after a DUI conviciton, the DMV will not reinstate a license until a DUI program is completed with the exception of people who live out of state.  The duration of DUI Program is determined by the number of prior DUI conviction within the past 10 years and the Blood Alcohol Concentration ( BAC ) level.  For example, a  first-time DUI in Los Angeles requires a completion of three-month DUI program when the blood alchool level is below .20 and nine-month DUI program when the BAC is above .20 %.  For a multiofender, the court will order 18 months program.  The cost of the DUI program will be less expensive for 3 months program and most expenstive for longer programs.   The cost of the program will be close to $500-$800 for first offender program and up to several thousand of dollars for 18 or 30 months program.
DUI Defense Lawyer Cost
If you are arrested for DUI in Los Angeles, your case will be submitted to the DA or City Attorney to be filed in Los Angeles Criminal Court.
A Los Angeles DUI Attorney can help you defend a Los Angeles DUI or any crime in Los Angeles.  Our office specialize in the DUI defense in Los Angeles, Orange County, San Bernardino, Ventura and Riverside counties.  A Los Angles DUI lawyer, who knows the court system and DUI laws from A to Z, will be able to represent you and win your Los Angeles DUI.  The cost of a DUI attorney can vary depending on many things, including the attorney's experience, reputation, etc.  The price of an attorney can also range from several thousand to over ten thousand dollars for boutique firms with dedicated DUI defense. Our firm is provides quality representation at affordable prices.  We also offer payment plans and discounts to qualified individuals.
Court Cost and

  Fines
Upon any conviciton for a DUI, the court will order payment of fines.  For 1st Offense DUI, the court will order a payment of mandatory fines of at least $390 and up to or $1,000.  However, in addition to the file, the court will order additional penanly and assessment  that will significantly increase the total fines so that a fine of $390 will just to above $2,000.00.  In addition to the fines the court will order the court cost of at least $125 but more likely $250.  If you are unable to afford the fines, for a DUI in Los Angeles the fines can be converted into jail time, or community service with a rate of $130 for each day of jail or comunty service.
DMV reinstatement fee
A DUI conviction or a finding by the DMV that you drove with a BAC above .08% will cause a suspension or revocation of the driver's license.  Once the license suspension expires, you can get your driver's license reinstated, you will have to pay $125 to the DMV as a license reinstatement fee.  In some cases you can get a restricted license, but this will require additional payment, above $125 to the DMV.
The Real Cost of California DUI
A DUI in Los Angeles or anywhere else can cost thousands of dollars. This cost can also be higher if there are medical care expenses, transportation expenses, and other costs, such as damage to your reputation, loss of professional license, and current and prospective jobs.  The minimal costs are even higher if there are aggravating factors, such as refusal to submit to a chemical test, high blood alcohol level, accidents,, or prior or multiple DUI cases.
If you were arrested under suspicion of a DUI in Los Angeles, call Los Angeles DUI attorney ASAP for a free consultation regarding your Los Angles DUI case. It is always better to rely on the experience and knowledge of a skilled professional.  Los Angeles DUI attorney will defend you in court and at the DMV.  Los Angeles DUI attroney will fight to get your Los Angeles DUI dismissed or to get other results that you will be happy with .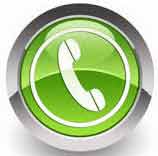 (818) 921 7744 Call Drunk Driving Defense Attorney Los Angeles now for a free professional DUI case evaluation
YOU ALSO MAY BE INTERESTED: