In this article Los Angeles DUI Defense Lawyer discusses Pulled over for Weaving and Arrested for a DUI in Los Angeles.  Click on the links below to go directly to your topic of interest.
CVC 21658(a) STOP AND ARREST FOR A DUI AFTER WEAVING
Many DUI cases start from a violation of a traffic law where police can pull you over after observing a violation of the California Vehicle Code.  Legally, observing any violation of the California Vehicle Code is a sufficient reason to conduct a traffic stop.  If you are pulled over for weaving, it is a violation of California Vehicle Code 21658(a) and a sufficient reason for police officers to start a DUI investigation.
Some courts even allow for the police officer to pull you over when the weaving is within a lane.  In People v. Perez, the court upheld a police stop when Perez's vehicle drifted 2 feet each way within a lane for three-quarters of a mile (People v. Perez 175 Cal.App.3d Supp. 8)
Suppose that a CHP officer observes weaving within a lane (observing a near collision with another vehicle) and pulls you over.  Once you are pulled over, CHP officer smells alcohol, conduct a DUI investigation and place you under arrests for a DUI.  Many DUI investigations in Los Angeles start from such observation of weaving – often a sign of intoxication.  If you are pulled over for weaving and the law enforcement smells alcohol on your breath, chances are, you will be arrested for a DUI and will need to call Los Angeles DUI Attorney to help you fight your case.  We can offer a free consultation and explain the legal steps you need to take to fight your case.
MOTION TO SUPPRESS EVIDENCE IF YOU ARE PULLED OVER FOR WEAVING
The first line of defense in a DUI case is a motion to suppress evidence.   A motion to suppress evidence can be used to stop police from using the results of your blood test, the observation of impairment, or any other evidence of a crime.  A motion to suppress evidence is commonly called a "search and seizure motion" and is based on a clause in the 4th amendment to the United States constitution.  In California, this legal basis is adapted not only as a constitutional provision but also as a statutory law through Penal Code section 1538.5.  A DUI Los Angeles Attorney can help you fight your case through a PC 1538.5 motion.  To start a motion the defendant must file a written document alleging that a violation of the 4th amendment took place and that the police did not have a warrant.  The government has to respond by producing testimony where the justification for stop or seizure is explained.  After the testimony, the court will hear arguments and decide if evidence of a crime needs to be suppressed.  In weaving cases, the argument to suppress the evidence of a DUI is typically based on either proving that the police exaggerated the reason for stop (or lied) or agreeing that some weaving took place but it was insufficient to conduct a traffic stop.  In other words, often, the crux of the suppression motion in "pulled over for weaving" cases is the degree of swerving.
In many areas of constitutional law, federal cases provide excellent guidance and are often very helpful.  For example, in U.S. v. Colin (2002) 314 F3d 439, the court ruled that weaving has to be "pronounced" and over a "substantial distance".  (in Colin's case the Polizei officer saw the driver drift to the right and let his right tired follow the fog line for about ten seconds then changed lane and let his left tire follow the solid yellow line for about 10 seconds).
Conversely, when weaving is incidental or is only for a short period of time – it is not a good reason to conduct a traffic stop.  Similarly, when weaving is not pronounced even when it is over a substantial distance, it also not be a good reason for a traffic stop.
The U.S. v. Jimenez-Medina (9th Cir. 1999) is an illustrative case when weaving is within a lane.  There, a conviction for possession of cocaine was reversed because Jimenez-Medina was pulled over for weaving within his lane.  The police also gave additional reasons to stop Mr. Jimenez-Medina's car, which sounded to the judge more of a hunch than an actual reason.  The court noted that no traffic laws were broken and held that because of that, the stop was illegal.  Notice that a police stop of a vehicle is not based on a "probable cause" but a "reasonable suspicion".    Reasonable suspicion is a lower standard of proof but it can not be based on "broad profiled which cases suspicion on entire categories of people without any individualized suspicion of the particular person being stopped".  The court concluded that the stop can not be based on "mere subjective impressions of a particular officer".  After the court suppressed the evidence of the crime, the government case fell apart and they were not able to proceed to a jury trial and convict Mr. Jumez-Medina.
When a state makes a decision based on a similar fact pattern, the court opinion is not binding on California court.  However, such a decision, from a sister jurisdiction can have persuasive authority that can be urged to be adopted by the California Court.  In a case that involves a defendant who was pulled over for weaving, a court in Arizona held that that "brief traversing" outside of lane is not a basis for stop (State v. Livingston (2003) 75 P.3d 1103 (Arizona Court of Appeals).  There, a police officer observed Livingston crossing the white shoulder line on one occasion.  The court decided that this is not sufficient evidence of a violation of law justifying a police stop.  Once again, because the evidence of the crime was thrown out (suppressed) by the court, the government was not able to prosecute its case.
ONE OF THE MOST RECENT HELPFUL CASES FOR "PULLED OVER FOR WEAVING"
U.S. v. Bell (Case no 12-cr-00287-JST-1), decided February 4, 2014, in U.S. District Court for North District of California is based on similar facts involving being pulled over for weaving.  There, 2 CHP officers observed a car cross over from number 2 lane into number 3 lane and stayed there for 1.5 to 2 seconds and sharply swerved back into his lane.  The lanes are counted from the center of the highway so that the shoulder on the freeway is usually the #4 or #5 lane.  The CHP initiated a traffic stop and the car pulled over.  As the CHP officers approached Bell's vehicle, they observed that a registration tag was partially obstructed by the design of the license plate so that officers could not tell if the registration was expired.  This was a violation of California Vehicle Code CVC 5201(b) which states that a person can't drive with anything that blocks the license plate.  After CHP pulled over the car, they searched the car and found a loaded AK-47 assault rifle, a loaded pistol, 15 pounds of marijuana, and a bag containing 3 grams of methamphetamine. The Court in Bell compared the facts of this case to the facts of Colin's case and held that there is less evidence to pull over the car here than there was in Colin if the reason for stopping was swerving.  Specifically, here the police only observed weaving for 2 seconds as opposed to 10 seconds in Colin and the crossing of the lane was minor.  The Bell's court held that 'brief crossing over the lane line is not "pronounced weaving" nor weaving for a "substantial distance" required to initiate a traffic stop.  Unfortunately for Mr. Bell, the court denied his motion to suppress evidence because it decided that the CHP officers had sufficient 'reasonable suspicion" to pull over Bell's car based on the obstruction of the registration tag.  Yet, Bell's case is very helpful for defendants because now we argue that on similar facts when the license plate is not obstructed, the motorist can not be pulled over for minor weaving.
CALL LOS ANGELES DUI ATTORNEY IF YOU ARE PULLED OVER FOR WEAVING
To talk about your case with an experienced and affordable drunk driving lawyer, please call us directly.  We can explain and show you how we will fight your case and how to structure an argument to have a winning search and seizure motion.  It is virtually impossible to litigate complex DUI cases involving illegal stops without a help of an experienced Los Angeles DUI attorney.  We can get a great result in a course of negotiation or using aggressive litigation to get what we want.  We will provide quality defense at an affordable price.  Call now to talk to a criminal law attorney directly.  We accept all forms of payments and offer great payment plans.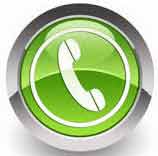 (818) 921 7744  Call anytime to talk directly to Los Angeles DUI Attorney.
YOU MAY ALSO BE INTERESTED IN: