Drunk driving got a famous Mexican-American boxing champion Oscar De La Hoya into trouble. The 43-year-old former boxer was arrested for driving under the influence of alcohol on Wednesday, January 25, 2017.
California Highway Patrol stopped Mr. De La Hoya, nicknamed "the Golden Boy" by the press, around 2 a.m. for speeding while he was driving along Del Mar Blvd. in Pasadena, California.
When the California Highway Patrol officer approached his car, an officer smelled alcohol vapors and observed other symptoms of intoxication. Subsequent to this observation, the officer started a DUI investigation and proceeded to administer field sobriety tests on Mr. De La Hoya. The former boxer complied with the officer's request to submit to a series of field sobriety tests but failed to perfume the field sobriety test as explained and demonstrated.
Subsequent to the field sobriety test Mr. De La Hoya's blood alcohol concentration (BAC) was tested and it showed a result over 0.08% BAC. Under California's DUI laws, driving with BAC of 0.08% or greater is illegal. The boxer was arrested for drunk driving. He is likely to face 2 counts of misdemeanor violation: a driving while impaired and a driving with a blood-alcohol level above the legal level. He was cited to appear to in court and released upon a promise to appear.
Mr. De La Hoya had a remarkable 16-year career as a professional boxer. He won a gold medal for the USA at the 1992 Summer Olympics in Barcelona and gained 10 titles in 6 different weight divisions. He ended his career in the ring with the loss to Manny Pacquiao. By the time of his retirement, De La Hoya founded Golden Boy Promotions, a boxing promotional firm.
De La Hoya has battled alcohol dependence before being arrested here, seeking medical treatment for his alcohol dependency in 2011 and 2013.
If you are accused of drunk driving in Los Angeles County you will need a help of a professional who has years of experience defending DUI cases. Most DUI cases are misdemeanors and do not involve a lot of jail time. However, even a misdemeanor conviction can have long lasting consequences for your life. For example, DUI cases are considered to be "significant misdemeanors" in immigration proceedings. Also, DUI cases result in lengthy loss of driving license. Lastly, DUI can be very expensive and might cost you're your job. You need to hire the best attorney who will help you win your case. Even a misdemeanor is considered a crime and might prevent you from being hired. A misdemeanor charge can lead to a number of serious penalties including a fine of up to $1,000, 6-month license suspension and even jail time. Multiple DUI cases require jail time at sentencing and will result in tougher penalties and consequences. Our First Offence DUI, Second Offense DUI, and Third Offense DUI pages explain possible punishments.
Pasadena DUI Attorney will defend your case to the best of his abilities and will get the best possible result under the circumstances. Our experienced drunk driving attorney will attempt to get the most favorable outcome including dismissals of all of some charges, or a reduction to a lesser offense.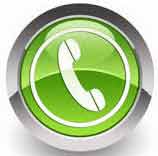 If you have any questions about your case, call (818) 877-8464 directly to Pasadena DUI Defense Attorney. You will get a complimentary DUI case review!
1
YOU MAY ALSO BE INTERESTED IN: