In California, marijuana is legal to use for medical purposes since 1996. However, medical marijuana legalization has led to growing numbers of marijuana DUI accidents. Over the past 10 years, the amount of fatal crashes involving drivers under influence of marijuana tripled, according to Columbia University's Mailman School of Public Health report. The trend in the United States is to legalize marijuana for recreational uses. For example, in 2013, marijuana was approved for recreational use in Colorado. Legalizing marijuana in California, will likely not affect prosecution of driving under the influence of marijuana cases. Concerned with possible complete legalization of marijuana, California state officials are looking for a new method in fighting drug-related DUIs.
Republican Sen. Bob Hoff of San Dimas authored the bill which will grant law enforcement officers more authority while testing drivers for marijuana presence. This bill will allow the police to use oral swab tests if driver seems to be under the influence of drugs. The oral swab test will then be used to electronically test for marijuana, cocaine, amphetamines and pain medications from the swab.«Sadly, we've become a nation of self-medicating, careless people», Huff said. «The public is naïve in understanding how dangerous our roads are made by people who are abusing opiates, meth and cannabis».
California Police Chiefs Association and California Narcotic Officers Association supported senator's proposal. They also referred to the National Highway Traffic Safety Administration's report. It indicates that the number of DUI charges for driving under the influence grew by 22% since 2007.
The bill is also backed by the Democratic Assemblyman Mike Gatto. He went through drug tests in a demonstration at the Capitol and proved that he's clean of any prohibited chemicals. «Drugged driving is a serious problem that impacts every corner of our state», pointed Gatto. «This legislation is not partisan. It's simply the right thing to do to help save lives».
Despite wide range of support, the bill has faced a lot of opposition. A similar to Bib Hoff's proposal was stalled and rejected after marijuana DUI attorneys spoke against the bill. The senator's proposal was «premature», according to Dale Gieringer, director of the California branch of the National Organization for the Reform of Marijuana Laws. Gieringer's main concern is that the swab tests are an unproven technology. «Its accuracy has not been demonstrated in controlled, published scientific studies. There's no evidence that oral swab testing results have any correlation to impaired driving», he claimed.
Nevertheless, this technology has chance to receive widespread use around the States. Many test programs are launched by the Federal government in Los Angeles, Fullerton and Kern Counties. The swab tests replace more complicated and longer BAC and urine tests to detect drugs. Moreover, L.A. prosecutors report that using swab evidence helped some cases to plead out earlier. There was also a first successful prosecution using the oral swab tests. A judge in Kern County admitted a swab test results as an evidence, according to Michael Yraceburn, a supervising deputy district attorney.
The oral swab test is a promising but disputable way to fight drivers under the influence. It can help solve the main problem with detecting drugged drivers. Other tests can't tell when exactly did the suspect consume marijuana, only the fact of its usage. The oral swab would give police officers more reliable evidence of impairment.
If you're suspected of driving under the influence of marijuana, do not panic, instead contact your attorney to help you fight your case in court. You will require help of a good DUI attorney who has experience in the court where you case is heard. Remember that in California you may have only 10 days from the day of your DUI arrest to request a hearing with the DMV. If you fail to request a hearing within 10 days, your driving license may be suspended by the DMV without a right to a hearing.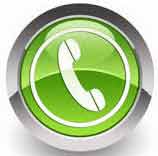 (818) 921 7744
Call anytime to get a free consultation with Los Angeles DUI Attorney.