On February 17, 2017, a new bill was introduced to the California Legislature as an addition to the existing Vehicle Code (Sections 23152.1 and 23573.1). If passed, the bill will make it illegal to drive an automobile with the content of alcohol in blood between 0.04% and 0.07% when at the same time the driver is under the influence of any controlled substance, including at least 5 nanograms of THC per millimeter of blood. Currently only driving while under influence of alcohol or drugs is illegal when the person is impaired and can not operate a vehicle like a sober person would. Additionally, it is a separate crime when there is 0.08% of alcohol concentration in blood. If the person's blood alcohol level tested and shows .08% or more within 3 hours of driving he is presumed to be impaired by law. If he is below .08% but above .04%, there is no presumption on impairment. If the driver is below .04%, he is presumed not to be impaired. This new law will change the presumption so that .04% to .07% will be presumed impaired if there is another controlled substance present in the blood of the driver.
This new law is based on dubious new studies which show that there are more risks of driving while impaired by both alcohol and drugs, than just either of them alone. The studies conclude that operating a car in the state of alcohol intoxication alone causes only 25% of fatalities on the road. The combination of cannabis and alcohol influences reaction times and driving skills, further reducing the ability to drive carefully.
The good news is that this new offense will be considered an administrative offense if it happens for the first time. If found guilty, the court will order you to do the following:
Participate in a 3-month driving-under-the-influence program and provide the report of its successful completion. The court will specify California State licensed DUI program school or company according to your residence or employment county.
Install an ignition interlock device (IID) in your car for 6 months. It will be installed on the dashboard of your vehicle. The device will require you to breathe into it, to checks the amount of alcohol in your blood before allowing you to start the vehicle. You'll have to rent the device and pay the rent and service fees. The machine is designed to be a fail proof so that it would prevent an attempt to temper with it and ways to fool it, such as having a drink after you start the car.
If you are convicted, the Department of Motor Vehicle will suspend your driver's license. But, you will be able to get a restricted license so you'll get back on the road if you meet these requirements:
You will have to file the official proof of your actual enrollment in a licensed DUI school and you'll continue to attend it. This paper can be provided by the school;
You will have to submit the Verification of Installation of Ignition Interlock Device form, confirming that you have IID in your car;
You will have to pay all required fees;
You will have to file proof of financial responsibility, using form SR-22. This certificate guarantees that you can cover costs of an accident. Your car insurance company will provide you with this form.
With the license restricted, you can drive only during work hours to and from your place of work or DUI program school.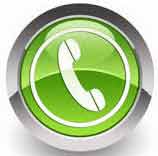 If you have any questions about your DUI case, call for a free case review to the Law office of Alex Andryuschenko at (818) 921 7744.
YOU ALSO MAYBE INTERESTED: