Here is a list of LA Officers who are arrested for committing crimes. This list can be beneficial when your defense is based on impeaching the police officers and/or convincing the prosecution to reduce/dismiss charges.  The primary focus of this post is on officers working in Los Angeles County; however, this list included the police officers from nearby counties.
If any of these police officers are involved in your case – you can get a better deal or dismissal from the prosecutor.  Some of those LA officers who are arrested for committing crimes are not involved in Los Angeles DUI investigation but this list is updated as information becomes available and if in fact one of the officers is involved in your case, your DUI Lawyer Los Angeles will have an easier time fighting the case.
 LA County sheriff's deputy Alejandro Flores, 34, was sentenced in Orange County to one-year of jail, five years of probation, community service, and domestic violence classes after he was convicted of breaking his girlfriend's nose and setting her hair on fire.
LAPD narcotics officers Luis Valenzuela (43) and James C. Nichols (44) were convicted of repeated rapes and sexual assaults of women while being on duty. The accused threatened their victims with arrest in case of refusal to their demand. They also coerce their female informants to agree to have sex with the officers, while working in the narcotics department.  Both men face dozen of felony charges based on conduct from 2008 to 2011.  Valenzuela is also accused of assault on a woman after his case was reopened by LAPD in 2014.
LAUSD officer Mauricio Edgardo Estrada (28) is accused of attempted child sex trafficking. He was caught using Craiglist to exchanged photos and text messages with an undercover agent, who he believed was a 15-year-old.  Estrada was placed on administrative leave after the arrest.  He faces a minimum of 10 years of prison if convicted. LAUSD is conducting an internal investigation.
LAPD officer Richard Garcia is accused of assaulting a black man during the on-duty arrest. The tape from the road camera showed how Garcia severely hit the victim during the arrest. The case was quietly shut down in 2014 by the government, but it was reopened due to its social resonance. Half a year after the arrest, it was announced that Garcia will face charges of felony assault under the color of authority. Garcia was ordered to complete 300 hours of community works, to stay away from the victim, and to follow all laws. If he violates any of these terms, he can expect to be sentenced to a maximum of three years in jail.
LAPD officer Henry Solis (28) was charged with the fatal shooting of a man in the bar fight in Pomona in 2015.  After an argument in a bar, he pursued the victim and shot him several times.  Solis was arrested in Mexico after Solis' father walked his son from the United States to Mexico to hide him from the authorities.  Now, former police officer Henry Solis faces a sentence of life in prison for second-degree murder, and his father, Victor Solis, faces a separate criminal case of making false statements to police.
LAPD officer Abel Montes De Oca was arrested on the suspicion of sending «harmful» text messages to a juvenile. According to LAPD, he was arrested after a long internal investigation.  De Oca worked in the LAPD Cadet Program, a juvenile development program where LAPD officers supervise juvenile students.
U.S. Customs and Border Protection officer Carlos Canjura of Van Nuys (54) was arrested on August 9, 2016, on federal charges. He is accused of stealing mail from the International Mail Facility in Torrance and participating in deposit checks obtained from the stolen mail. The indictment against Canjura charges him with four bank fraud counts and four counts of possession of stolen mail. The case is being investigated by the Federal Bureau of Investigation.
FULLERTON PD Officer Kelly Mejia – who on May 2, 2011, was arrested in Miami International Airport after stealing iPad from another passenger at a TSA security checkpoint. Here is the link to the police report.
LAPD Officer Robert Yanez of Riverside – plead guilty to misdemeanor worker's compensation fraud after faking or altering doctor's note to permit him to not to come back to work after being ordered to do so by a doctor. He was able to receive disability from the city for the period of the fraud, April through July of 2009.
LAPD Officer Joseph Caseres (LAPD Veteran of 22 years) was arrested on 7/10/11 on suspicion of prescription fraud – arrested by LAPD Special Operation Division, Worker's Compensation Fraud Unit.
LAPD Detective Ramon Alvarez (LAPD Gang and Narcotics Division) fellow detectives believed Alvarez took money – which was found in his car. Arrested for Grand Theft. (KTLA of January 28, 2012).
LAPD Officer Craig Eugene Allen (39) and LAPD Officer Phillip Anthony Walters (56) were charged by the Los Angeles District Attorney with perjury and filing false police reports. One of these officers is fired and another faces administrative hearing and can be terminated. The charges based on September 4, 2010 Los Angeles DUI arrest by those two officers who were called to help with a DUI investigation after a traffic stop by another officer. In their police report, Allen and Walters lied and said that they observed the driver failing to stop at a stop sign and that they made the traffic stop. To cover up their lie, Walters testified under oath at a DMV hearing in February of 2011 – hence perjuring himself. (The arraignment of those two officers was in Department 30 of the CCB court on or around July 26, 2012).
Los Angeles County Sheriff Deputy Kenneth Alexander (46), pleaded no contest on August 10, 2012, to oral copulation with a girl under 18.  He met her during the investigation when he responded to her home in or around Marina Del Ray.  He maintained a relationship with her for several months.
CHP Officer Morgan McGrew, 14 years veteran, was terminated from the CHP for harassment of 21 women.   Officer McGrew would make inappropriate comments and advances to female drivers who came to the CHP for VIN verifications.  Officer McGrew worked at West Valley California Highway Patrol Office.  Los Angles District Attorney declined to file charges on this officer.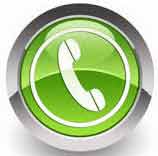 (818) 921 7744  Call anytime to talk directly to Los Angeles DUI Attorney.