The LA Rams cornerback Troy Hill is in trouble with the law once again. Presently, he was detained for drunk driving.  Few years ago, in December of 2013, Mr. Hills was arrested for the crime of domestic abuse when he was a student in Oregon.
The 25-year-old NFL player was taken into custody early Saturday morning November 19, after his Mercedes Benz collided with a semi-truck. The CHP reported that at 7: 43 a.m. they received a call that there was a car accident on 101 Highway in Encino, Los Angeles. The CHP arrived at the accident site shortly and determined that the person involved in the accident was Troy Hill, the LA Rams NFL player. The NFL player was on his way to the practice, driving about 60 mph.  While driving, his vehicle made an abrupt turn to the right, crossing multiple lanes of traffic and colliding with a semi-truck.  It appears that nobody was injured in the accident.
The CHP officers observed Mr. Hill being intoxicated and conducted a DUI investigation.  During the DUI investigation, the CHP officers asked Mr. Hill to perform field sobriety tests, which Mr. Hill did not do as demonstrated and explained and indicated to the CHP officers that Mr. Hill was impaired.  It is important to note that the field sobriety tests were designed as a tool for CHP to determine a blood alcohol level of .10.  Los Angeles DUI Attorneys do not recommend submitting to the field sobriety test.  After completion of the DUI investigation, the CHP officer placed Mr. Hill under arrest and took him for booking to the Van Nuys jail.  The NFL cornerback, Mr. Hill, was booked for drunk driving in Los Angeles and released on the same day with a bail set at $15,000.  According to police records, his court date was set for December 14, 2016.
Because of this DUI arrest, Mr. Hill missed the Rams game against the Miami Dolphins.  NFL has a DUI policy that requires a first DUI offender to get a one-game suspension and a fine of one game paycheck.
Despite an accident, not all collision DUI cased result in serious DUI charges being filed. If Mr. Hill did not cause bodily injuries as a result of this DUI crash, his criminal case will likely be filed as a misdemeanor.  Most collisions with a semi-truck, do not cause any injuries to the passengers of the semi, therefore, the Los Angeles DUI attorney believes that the criminal case against Mr. Hill will be a misdemeanor.
PENALTY FOR FIRST-OFFENSE DUI IN CALIFORNIA
The penalty for a Los Angles first-offense DUI conviction can be found in California Vehicle Code Sections 23520, CVC 23536, and CVC 23538.  If convicted of a first-offense DUI in Los Angeles, you may be jailed for a term between 48 hours to 6 months.  The court will also impose a monetary fine in the amount of at least $390, but no more than $1,000.  For probationary cases, with a first DUI conviction in Los Angles, the court must order the completion of a 3-month DUI program.   For cases with a blood alcohol level above .20, or cases where a defendant refused a chemical test, the court must order a 9-month DUI program.  The probationary term for a first-offense DUI is at least 3 years and no more then 5 years.  For misdemeanor DUI cases in Los Angeles, the probation is "summary", which means that there is no probation officer or reporting requirement.  Probation, in those cases, is used as a tool to make sure defendants comply with payment of fine, completion of DUI program, and possibly other obligations, such as community service, community labor, Hospital and Morgue program, and mother against drunk driving program (known as VIP/MADD).
It is also important to know that a DUI conviction can be used to enhance punishment for subsequent DUI for 10 years counting from the offense date to the offense date.  This is known as the priorability and is used by insurance companies to keep insurance rates elevated.  For detailed information, please see our First Offense DUI California page.
The consequences of DUI are fairly serious, even if it happened for the first time. In case you are arrested or charged with a DUI in California, contact an experienced Los Angeles DUI attorney right away. A competent DUI attorney in your area will help you to comprehend how the law applies to your case and suggest to you what to do next.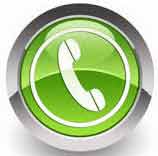 Call us at  (818) 921 7744. We provide a free Los Angeles DUI case review to discuss how Los Angeles DUI attorneys can help you win your DUI case.
1
YOU ALSO MAY BE INTERESTED: