Two months later after winning an NBA championship with the Cleveland Cavaliers, shooting guard Iman Shumpert was arrested for suspicion of DUI, drug possession and lane violation.
According to the incident report, Shumpert was pulled over on August 10, at about 11:30 p. m. after been observed weaving in and out of his driving lane and suspected of driving while intoxicated. Police alleged that Iman Shumpert had a small amount of drugs in his car. The police also allege that Mr. Shumpert acknowledged to the police that he had smoked marijuana prior to driving his rental car. Mr. Shumpert failed field sobriety tests and was arrested by the DUI investigating officers.
Under California Vehicle Code 23152(e) a driver can be arrested and charged for a Marijuana DUI. If the drugs impair the driver to the point that he/she can no longer drive like a sober person under similar circumstances. California law allows some persons to obtain a medical marijuana card and no longer considers possession of less than one ounce of marijuana a crime. However, driving under the influence of marijuana is still forbidden by law regardless of possession or presence of marijuana prescription (recommendation). Presently, marijuana is considered the most popular drug used in the United States. Apart from the effect marijuana has on individuals that are considered a "high", it can cause impairment of driver's facilities that are important for safe driving, such as, driver's attention and behavior, fatigue, altered sense of time, drowsiness, etc.
In reference to Shumpert's case, no court date has been set yet. Neither Iman or his NBA team will have any additional comments while the matter progresses through the legal process. In the event of a criminal conviction or factual finding of guilt, Mr. Shumpert will surely face a suspension from the basketball league. The NBA could also suspend him for a few games simply because he was charged with a DUI. In accordance with the NBA anti-drug policy, a DUI conviction leads in mandatory entrance into league's substance abuse program, second DUI offense can results in $25,000.00 fine and a third DUI offense  would result in five-games suspension.
Last year, on January 5, 2015 Iman was acquired from the New York Knicks by the Cleveland Cavaliers and signed a multi-year contract with the Cavaliers. The terms of his contract allow him to earn approximately $9.66 million this season. Even a two game suspension would cost him $236,000.00. He is well advised to hire a DUI attorney to defend his DUI charges from a point of financial prudency and investment.
Mr. Shumpert is a 26 years old Cleveland Cavaliers champion and is considered to be one of the best guard defenders. On January 23, 2015 he made his debut for the Cavaliers, scoring 8 points, 2 rebounds and 2 assists in the 129-90 win over the Charlotte Hornets. This season his average results are 3.3 points and 2.2 rebounds in 21 playoff games. Shumpert helped the Cavaliers to win the 2016 Finals with a four-point play against the Golden State Warriors.
If you are accused for DUI, please contact an experienced DUI attorney to defend your case and receive a prompt and qualified help and support.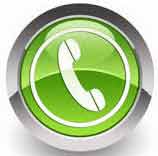 (818) 921 7744  Call anytime to get a free consultation with Los Angeles DUI Attorney.