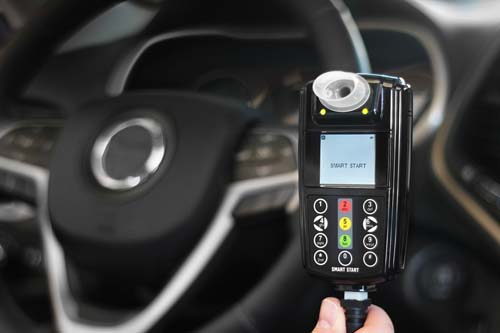 Over the past 30 years, drunk driving caused more than 1 million injuries and 50 thousand fatal incidents, according to Mothers Against Drunk Driving data. For California this problem is very urgent, because the number of DUI crashes in California may increase. An effective way to fight driving under the influence is ignition interlock device. Interlock Ignition Device (IID) is currently mandated in 4 California counties after a DUI conviction. The legislature believes that the IID usage is necessary to use in all California counties.
The current law implements IID after a DUI only in 4 California counties – Los Angeles, Tulare, Alameda, and Sacramento. In these counties drivers convicted of DUI must install ignition interlock device in their cars. After a first DUI conviction an IID is installed for 5 months. The length the interlock ignition device have to be installed in your car after a DUI conviction increases with each new DUI. At the most, the DMV will require 3 years of IID after some DUI convictions. Currently, this "IID pilot" program covers an area with approximately 13 million residents.
According to a recent MADD research, ignition interlock devices prevented more that 1 million attempts to drive while being intoxicated in California. That supports an argument that IID are capable of decreasing amounts of drunk drivers on the roads. Because of this date, senator Jerry Hill proposed a legislation, which would broadened the existing IID law to a the entire state.
Senator Hill pointed that alcohol check points and monitoring measures won't prevent car from starting, as they can only stop drunk drivers' for a while. He also mentioned that both the government and the regular people will benefit from this new proposed law. For instance, DUI offenders will be able to get back to driving faster thanks to the IID usage. This can also means a decrease of the fines for DUI, since the courts mandating IID will cause a decrease in DUI cases. The bill was backed by the National Transportation Safety Board and the U.S. Centers for Disease and Prevention, which agreed that all drunk drivers should install IID in their vehicles.
MADD found Hill's proposal very reasonable. One of the goal of MADD is the implantation of IID laws all across California. MADD statistical analysis of ignition interlock pilot program found that IID usage prevented more than 1.77 million impaired drivers from using their vehicles in the Untied States. In California alone 124,000 attempts of driving over the legal limit were stopped thanks to IID usage.
Hill's legislation would allow DUI offenders to minimize license suspension, which can prevent a drunk driver from losing his job. IID program is not only a punishment for drunk drivers, but it can also help to fight against offenders who ignore the law and drive on a suspended license. According to MADD statistics, 50 to 75 percent of drivers convicted of impaired driving continue to driver on a suspended driver's license.
Senator's bill has good chances of the Legislative support because the Legislative already supported and passed the law on the ignition interlock incentive program. Some states, which pass the law similar to Hill's one, get federal funding. If California passes the law to make IID usage a statewide requirement after a DUI, it can receive an additional $1.9 million from the Federal Government for its budget.
Interestingly, the California Department of Motor Vehicles opposes the legislation. They believe that current DUI laws and punishment scheme is an effective way to fight DUI and requiring drivers to use IID will not stop them from committing the same crime of DUI over and over again. The DMV states, "… using hope [meaning IID installation] as a strategy to fight drunk driving, is not going to stop drunk driving."
Ignition interlock bill also attracted IID market leaders. Intoxalock, a company that developed its state-of-the-art ignition interlock device with Iowa State University, backed the Huff's proposal. This company currently services offenders who are obliged to install IID in 41 states, and California may be the new area of Intoxalock's activity. The ignition interlock industry expanded threefold in the last 10 years. It is expected to keep growing, as drunk driving legislation develops.
The legislation sponsored by the senator and supported by MADD was officially approved. Recently, Governor Jerry Brown signed a new bill, titled SB 1046, which will expanded the IID's mandatory usage program from four California counties to whole state. The bill will start operating on January 1, 2019.
There are several changes to the current ignition interlock device law. With the new law, the first time offenders will have a choice and can avoid ignition interlock device if they are facing harsher penalty for a DUI. The IID installation will be mandatory for those who are convicted of even the first DUI with aggravating factors or for all repeated offenses.
The new law will also encourage drivers to install IID after the arrest. This will allow the persons accused of DUI to have the IID on their car for a shorter period of time and to get their driving privileges restored faster.
The IID is not free and its cost must be paid by the driver. The IID installation cost anywhere between $70 and $150 for the installation, and between $60 and $80 for maintenance per month. The law does provide for a discount program that will help the low-income drivers to pay for the IID cost. The "discount program", will allow a saving of 10, 25 or 50 percent of the overall cost depending on the income of the driver.
Senator Hill commented that the IID's effectiveness was proven and tested on the road. His statement was supported by DMV June report. According to the DMV June report, IID's installation is approximately 70 percent more effective than license suspension for first and second time offenders.
IIDs law is also supported by the Centers of Disease Control and the National Transportation Safety Board.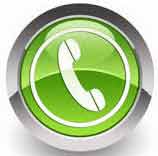 (818) 921 7744
Call anytime to get a free consultation with Los Angeles DUI Attorney.