Typically, any DUI conviction or an adverse finding by the DMV at an APS hearing will result in a loss of driver's license. Short of pleading to a reduced charge (a wet reckless or a dry reckless) and getting a set aside at the Admin Per Se hearing, the driver's license will be lost for a period depending on number of priors. An attorney can negotiate a DUI plea that will result in no loss of license. Under a 1992 decision from the Court of Appeals, a plea to a VC 23152(a) and an explicit finding of not guilty on VC 23152(b) will result in set aside from the DMV and a no-loss of license to the driver.
Around 1992, Mark Helmandollar and his colleague were arrested for DUIs after chemical test showed .12% blood-alcohol level. Both men lost their respective Admin Per Se hearings, but the prosecutor was convinced of a rising blood alcohol level defense and negotiated a plea to a wet reckless with a specific acquittal of a Count 2 – California Vehicle Code Section 23152(b). After the plea, Helmandollar tried to convince the DMV to restore his license. The DMV denied such request and after losing a writ petition, Helmandollar prevailed at the Court of Appeals by arguing that CVC 13353.2(e) requires the DMV to reinstate driver's license after acquittal of driving with a blood alcohol level of above .08%.
This case law can now be used to keep driver's licenses after a DUI in California. Los Angeles DUI Attorney will help you achieve such a result. It is however is not an easy task and many prosecutorial agencies have a policy not to agree to a Helmandollar plea. Skillful lawyering needed to achieve such a result, especially in Los Angeles DUI courts.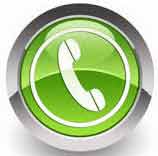 If you have any questions about your case, call Drunk Driving Defense Attorney directly. You will get a FREE DUI case review!
1
YOU MAY ALSO BE INTERESTED IN: