The statutory miniminal DUI fine in Los Angeles is $390.00 plus penalties and assessments.  The legislature made the penalties and assessments the majority of the fine.  There are 12 different additional types of penalties and assessments ranging from $1 for every $10 fine to $100 for every misdemeanor conviction. Those additions increase fines for a DUI conviction in Los Angeles to at least $1,790, a huge increase from the $390 base fine.
The fine structure is not unique to Driving Under the Influence conviction. A conviction for running a red light, a $50 base fine, will be at least $225.
Here is the breakdown of the fines by statutes.
PC 1464 adds $10 for every $10 of a base fine for every criminal offense, state penalty.
GC 76000 adds $7 for every $10, county additional penalty 
GC 7032 adds $5 (depends on County) for every $10 in fines for the "local courthouse construction fund" – for Los Angeles and Ventura County $5
GC 76104.6 adds $1 for every $10 in fines for county funds for all criminal offenses.
GC 76104.7 adds $4 for every $10 
GC 76000.5 authorizes $2 for every $10 if the county board authorizes it to support emergency medical services. So the total penalty assessment varies from $21 for counties that don't charge discretionary charges to $29 for counties that charge the maximum allowed under the law for each $10 of a base fine. Not surprisingly, cash-strapped Los Angeles county charges the full maximum allowed $29 dollars for every $10 in fines.
VC 1465.7 adds %20 to the base fine for each offense.
PC 1465.8 adds a $40 fee for each fine.
PC 1463.16 adds a $50 alcohol abuse program
PC 1202.4 adds a $150 restitution fine for misdemeanors, or $300 if the person is convicted of a felony
PC 1456.8 adds $40 as funding for court operations
GC 70373 adds $30 for each count of misdemeanor or felony and $35 for infractions.
So a DUI fine in Los Angeles should come up to $1790.00
Here is the math: $390 base +$1092 penalty assessment + $78 criminal conviction 20% tax + $20 +$50 alcohol program + $100 restitution fine + $30 court security fee+ $30
As of July 1, 2021, the law changed and some of the fees and fines routinely ordered by the court as part of the conviction are now eliminated.   Assembly Bill 1869 disallowed the court to order reimbursements for many fees.  So the court is not allowed to order and is required to vacate any money owed for: 
Booking Fees (Cal. Gov. Code § 29550 to § 29550.3) 

Public Defender Cost (Cal. Gov. Code § 27712 and Cal. Gov. Code § 27753, Cal. Pen. Code § 987.8 et al)
Cost of Home Detention (Cal. Pen. Code § 1203.16 and .18)
Work release Programs
Probation reports and Probation Supervision (Cal. Pen. Code § 1203.1b)
Parole Supervision.
Please call us if you need to talk to a criminal defense attorney in Los Angles or a DUI attorney in Los Angeles.
<> DUI Attorney Los Angeles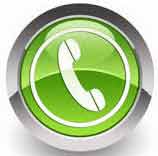 (818) 921 7744  Please call Los Angeles DUI Attorneys to ask any questions about your case.