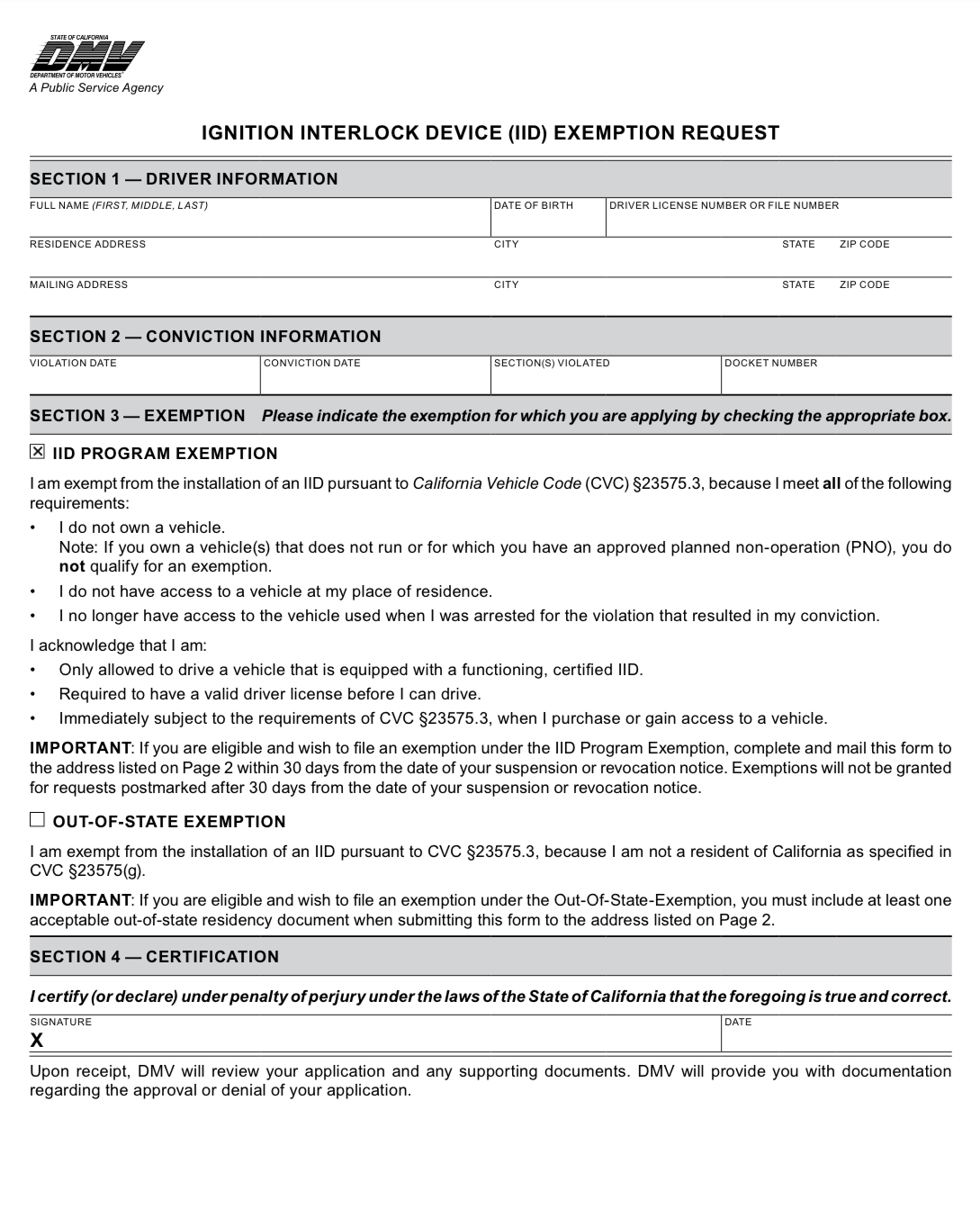 In California, the driver's license of a person convicted of a DUI will be suspended by the DMV.  But what happens when a driver without a California driver's license gets arrested for a DUI in Los Angeles or anywhere else in California for that matter?
When arrested for a DUI, the DMV will assign an "X" number to the out-of-state driver arrested for DUI.  DMV assigned "X" numbers it to track drivers who do not have California driver's licenses or ID cards.  If a driver gets a conviction for a DUI in Los Angeles, the DMV will match the record of conviction to the "X" number and place a hold on the driving record, as if the driver's license is suspended.  The DMV will notify other states about the hold and conviction to make sure that the driver does not "dodge" suspension by leaving California or applying for a driver's license in another state.  Based on agreements between different states, known as the Compact, the driver's license will be suspended until he or she complies with California DMV requirements after a conviction.  The most arduous requirement for an out-of-state driver is alcohol education classes offered only in California and installation of an ignition interlock devise – that also can be done only in California.
Since neither the classes nor the ignition interlock device cannot be done in other states, the DMV created a waiver of such requirements.  This waiver was used to know as a "1650 waiver", permitting the out-of-state driver to get a one-time exception if the driver promises not to drive in California for 3 years and otherwise complies with requirements (such as payment of fees, etc.).   This 1650 waiver used to be requested by calling the "Mandatory Action Unit" of the DMV in Sacramento.  The DMV used to mail the 1650 waiver package directly to the driver's out-of-state address and once returned to the DMV, it would be processed to permit the driver to be excused from the alcohol education classes and avoid any mandatory IID installation requirements for Los Angles DUI.
Recently, the DMV simplified the procedure and now an out-of-state resident can file a "termination of action" on a DMV form DL 4006.  This form can be found here (link to the DMV website).   To be eligible for termination of the action, you have to wait until the suspension expires on its own and then file the DL 4006.  
California Vehicle Code 23575.3 allows you to exempt IID installation if you are not a resident of California or if you do not have a car.  The exemption must be filed on a DL 4062 form with the DMV. 
If you or you're loved ones got arrested for a DUI in Los Angeles and are a visitor here, please call our drunk driving attorney in Los Angeles to discuss how we defend your Los Angeles DUI case.  We can defend your Los Angeles DUI case without you having to come to court or being present in California. We have many clients who live in another state or country and we are able to negotiate dismissals   We are skilled in negotiating the best possible deal for you or getting a dismissal of your DUI charges.   Call our office at 877-940-440 to talk to one of the best California DUI Defense attorneys.