State officials and prosecutors are highly concerned about drugged drivers on the road. The more impaired is the driver who chooses to drive a vehicle in an impaired condition, the harsher the punishments. For law enforcement, there is one unsolved problem. The on the road chemical tests used by police now, which involve taking person's saliva, blood or urine, are highly inaccurate and need to be taken to a lab that return results of an actual level of narcotic in blood many days after the suspected impairment. Hound Labs, Inc., a scientific device company, claims to have invented a revolutionary device which can rapidly track marijuana in breath of drivers.
Hound Labs, Inc. stated that is developed a marijuana detection that is based on new technological advances patented in December 2015. This device not only to track presence of tetrahydrocannabinol (THC) in breath but also can calculate the amount of THC in parts per trillion. This is a new product, completed in September of 2016. The company claims to produced a working device, naming it breathalyzer The HoundTM. It is a huge breakthrough for the company and a first mobile device that can detect consumed marijuana for a long period and to gauge its content in breath. The company gave the breathalyzer to law enforcement for testing and now Highway Patrol officers and police are testing the device on the road.
Because the device is in the testing mode, law enforcement officers have to combine the marijuana breathalyzer with other methods to track marijuana in blood, urine and saliva samples. Because the blood samples have to be processed in the lab, which often takes several weeks, the prosecution can be delayed. Data collected in this way can't solve the problem of getting impaired drivers off the road quickly. The Hound Labs' device will give police officers means to measure THC immediately, keeping the roads safe. The company says that further improvement of the breathalyzer are coming, to make the device faster and more accurate.
The groundbreaking invention found vigorous support among police forces. Patrick Walsh, Chief of Police in Lompoc, California commented that marijuana breathalyzer can be the most precise method to deal with marijuana DUIs on California roads. According to Walsh, such device may be a perfect solution for collecting data at roadside, since it doesn't contradict any police guidelines for detention and examining drivers. He also pointed out that police want to inspect drivers in the least invasive way. Moreover, such breathalyzer can help to distinguish fake-positive results from truly impaired drivers.
Hound Labs., Inc. has partnered with Triple Ring Technologies, the high-tech engineering firm, to develop a working prototype of marijuana breathalyzer. Joe Heanue, co-founder of Triple Ring Technologies, said that companies' mutual efforts allowed them to turn a Hound Labs' theory into an operative prototype and push it to the market in a short period.
Dr. Mike Lynn, CEO and co-founder of Hound Labs, Inc. said that it's very satisfying to work on a technology which will help enforcement officers save lives. For the most part, the device's invention is Dr. Lynn's merit, as he used his experience of working both as ER physician and reserve deputy sheriff. He also pointed out that the company's invention is not only effective, but also an affordable tool to fight marijuana DUI that can help reduce growing costs resulting from impaired drivers.
If you have been accused of Marijuana DUI and you are not sure what to do, please call our office and talk to a professional!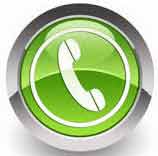 (818) 921 7744  Call anytime to get a free consultation with Los Angeles DUI Attorney.