Pasadena, a small city in Los Angeles County, California, has recently experienced two fatal solo-car crashes. The cause of the accidents could be excessive alcohol or drug consumption.
The first accident took place on Saturday, December 10, along Seco Street near Rosemont Avenue. Law enforcement officers who arrived at the location of the accident found a vehicle that crashed into a light pole. Although driver wasn't hurt, the passenger of the car was seriously injured.  The passenger of the car was transported to a nearby hospital where she died shortly. The autopsy is pending.
Both persons' identities were released two days later. The driver was a  38-year-old Javier Placencia, and his passenger was a 52-year-old woman.  The relationship between Mr. Placencia and his passenger is unclear.  The law enforcemetn charged Mr. Placencia with vehicular manslaughter.  After he was arrested, Mr. Placencia's bail was set at $50 000.  The investigators commented that the driver was probably DUI.
Javier Placencia also has a prior criminal record in Los Angeles County Superior Court.  For example, last October he was sentenced to 3 years of probation and 10 days of county jail for being drunk in public. Prior to that, in September of this year, he was also charged, and convicted of assault, with a sentence of 3 years of probation and 10 days of jail.
The Second Accident, took place only two days later, where on December 12, near 1400 block of Oak Knoll Avenue, a car moving at a high speed crashed into a tree.  Pasadena Police Department and the Fire Department arrived at the location of the accident; however, they could not save a 42-year-old driver, who died at the scene as a result of the injuries.  Luckily, no other passengers or vehicles were involved in this collision.  It's also not known if the driver was invovled in inolved into driving under the influence of alcohol, or drugs in Pasadena.  Pasadena police department is investigating the collision.
1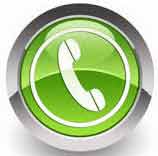 If you have any questions about your case, call Pasadena DUI Attorney directly at 323-464-6424.  We offer FREE consultions, offering afordable defense for your Pasadena DUI arrest or any other Los Angeles Criminal Case. 1