Last month, after a jury trial, Kevin Hogrefe was found guilty of a Watson murder of Yevhen "Eugene" Kostiuchenko, a Ventura County Sheriff's Deputy.  A Watson Murder is a murder prosecution that is a DUI prosecution, as a result of which, someone had died.  Here, Mr. Hogrefe caused a DUI collision that resulted in the death of Mr. Kostiuchenko.  After long-lasting proceedings in a case, the jury declared that the 27-year-old DUI driver was guilty of second-degree murder and felony hit-and-run.
The wife of the deceased Deputy, Maura Kelley, filed a civil lawsuit against Kevin Hogrefe in which she asks the court to award her compensatory damages and other fees.
Here, the accident took place on October 28, 2014.  An intoxicated driver crashed into Yevhen Kostiuchenko near the 101 Freeway and Lewis Road at 1:15 a.m. and drove off. Deputy Kostiuchenko died instantly after being struck by the defendant's vehicle when walking back to his vehicle after releasing a traffic violator. The driver continued driving with a high rate of speed but crashed his Honda a short distance away from the accident site.
According to the prosecution, Mr. Hogrefe had a blood alcohol level of around 0.25 percent.  In California, it is illegal to have a blood alcohol level of above 0.08 percent for adult non-commercial drivers. The CCTV camera at Pickwick Drive bar captured that right before the accident the defendant drank more than six beer bottles before leaving to go to another bar.
Mr. Hogrefe also had two prior DUI convictions: one in his teens, and another in 2013.
The government believed that Mr. Hogrefe drove his car very intoxicated and caused a collision that killed the police officer.
Yevhen Kostiuchenko was an immigrant from Ukraine. He met his wife while being on assignment with Ukrainian forces. He was in the United States working with the FBI on a trans-border money laundry case. At that time Yevhen and his wife met, she was an FBI agent.  Later they fell in love and married with Yevhen moving to the United States and beginning to work for the Ventura County Sheriff's Department in 2003.  He is deeply missed.
Kevin Hogrefe will be sentenced for this Murder Conviction on November 14 at 8:30 a.m.  He is likely to receive a sentence of 19 years to life in prison. Under California law, this is the maximum punishment for this offense in California.
Separately, Ventura County Superior Court has already calendared a hearing of the civil lawsuit filed by the wife of the deceased on March 3, 2017.
When a driver is arrested for driving under the influence of alcohol causing a fatality, he or she can be charged with second-degree murder. A second-degree murder here is based on "implied malice" and a conscious disregard for human life.  In California, a sentence for second-degree murder carries 15 years to life imprisonment.  Felony hit and run can also result in a state prison sentence.  Depending on the facts and prior record, a sentence recommendation for a felony hit and run can range from probation with no jail time to 4 years in the state prison.  If you want to know more about hit-and-run convictions, visit our page: Punishment for Hit-and-Run Convictions.
In many criminal defense cases related to DUI murder charges, a good and experienced DUI attorney can help achieve a reduction in charges or even dismissal by fighting the prosecution and litigating motions for dismissal.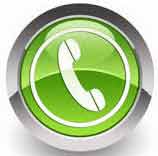 (818) 921 7744  We provide a free DUI case review to discuss your options.
YOU ALSO MAY BE INTERESTED: