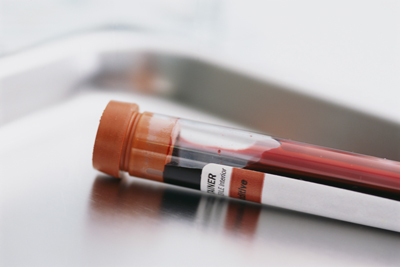 Any DUI prosecution depends on blood or breath test results that will be used to prosecuted a DUI case. DUI test results then will be presented to the court as evidence of guilt.
DUI lawyer Los Angeles knows how to defend against DUI test results and will prepare a defense of DUI test.
Knowledgeable Los Angeles DUI lawyers can undermine results of a DUI test using scientific approach to DUI. Depending on the circumstances of a DUI arrest in Los Angeles, DUI test results can be very defensible. There are number of approaches that can be taken by drunk driving defense lawyer against both DUI blood test and DUI breath test. For example, Los Angeles DUI Attorney can question the validity of the test because the machine that measures the results of a breath test is inherently inaccurate. Just like a bathroom scale that is accurate only to a degree and is not precise in measuring the weight of a person, a breathalyzer such as DataMaster has a built in degree or error. Perhaps that is why Los Angeles DUI lawyer can settle low-level blood alcohol cases by getting dismissals or reduction of DUI charges to non-priorable violations. As it relates to the DUI test, the results might be inaccurate for a variety of reasons. For example, if contaminants are present in the blood sample, the blood alcohol level might show not alcohol but another substance during DUI test. If the police officer failed to mix the preservatives correctly, the blood sample might cause a production of alcohol and the results of the DUI test results might not represent the true alcohol level. In fact, the blood test might be significantly higher then the actual test. Sometimes the police officer will fail to get the blood vial to the refrigerated lab expediently and that will cause the blood sample to deteriorate and can cause an increase in alcohol level. Often, presence of bacteria in the blood sample will result in fermentation and that can also produce more alcohol and increase BAC to a level higher then what it was during the driving. Another example, is extrapolation of the results of the blood alcohol concentration back to the time of driving.
Los Angeles DUI lawyer can use science to show to the court that the results of the DUI test are inaccurate and do not reflect the blood at the time of driving. Los Angeles DUI attorney can help you fight and win your DUI case. These are just a few of the approaches that Los Angeles DUI lawyer can use to help you fight your Los Angeles DUI.
Los Angeles DUI attorney has years of experience litigating cases in Los Angeles county courts. Our two offices are located close to Metropolitan courthouse and Van Nuys courthouse. Our knowledge of local prosecutors allows us to get the best deals in Van Nuys DUI cases and in Metropolitant Court DUI cases. Please call us for a free consultation about your Los Angeles DUI. We accept all major credit cards and offer payment plans. Call us (818) 921 7744 anytime to talk to one of best Los Angeles DUI lawyers.