Television Host of the Award Winning Cooking Show and Chef of 2013 Year Michael Chiarello was arrested earlier this week in California. He was allegedly driving under the influence and possession of a controlled substance.
The police pulled over Michael Chiarello in the early hours of Wednesday morning in Napa County, a county in Northern California. The Emmy-Award chef was behind the wheel of his Porsche on the highway in the Eastern part of Napa Valley. He was coming from one of his restaurants, Bottega Ristorante, in Yountville. The law enforcement officers suspected that he was driving under the influence. In addition, the police recovered controlled substance near or on Mr. Chiarello. Mr. Chiarello was arrested but released later on the same day. His statutory bail amount was $5,000.
In his official statement, Chiarello's spokesman stated, that Mr. Chiarello is very concerned about the current situation and wanted to apologize to his family, colleagues and fans for this incident. At the time, Mr. Chiarello is determined to fight the accusations. According to jail records, Mr. Chiarello was arrested and can be charged with a misdemeanor, a relatively minor offense.
This arrest seems like a continuance of bad news for Mr. Chiarello. Just a few days before the arrest, Mr. Chiarello's lawyers finally reached an agreement with his two female workers. His two female workers filed a lawsuit against him for sexual harassment and abusive language. Shortly before the sexual harassment lawsuit, there was another lawsuit from Mr. Chiarello's servers, who accused him of not paying their salary among other things.
Michael Chiarello presents himself as an innovator in combining his Italian-heritage with California living specialties. He appeared on various cooking shows and he published numerous cookbooks. He also took part in The Next Iron Chef show, winning second place. He owns a winery, a few restaurants, a supplies kitchenware, and food and furniture store in Yountville.
It seems that recently it became quite common among celebrities to face DUI charges. TV stars, famous sportsmen, politicians, and other celebrities are often accused of driving while under the influence of an alcoholic intoxication or drugs.
Here's a short list of some California recent DUI celebrity cases.
1.The Rams hit the headlines again because Troy Hill, its cornerback, was charged with a DUI on November 11th, 2016. He was driving his Mercedes Benz, allegedly speeding on the Ventura Freeway, near Haskell Avenue exit, when he collided into a vehicle in front of him. California Highway Patrol stated that Hill appeared under the influence of alcohol. The police had Mr. Hill submit to a number of field sobriety tests right after the accident, and after he failed them, he was arrested for a DUI. He was arrested and booked into Van Nuys jail for DUI. Later, he was released out on $15,000 bail. The Rams released a statement that they will not comment on cases that are under investigation.
2. The holder of Young Hollywood Awards, Cole Hauser was arrested for driving under the influence in April this year.
His most prominent roles are in movies Burning Sun, Field of Fire, The Lizzie Borden Chronicles, 2 Fast 2 Furious. The police pulled him over because he was drifting in and out of lanes on one of Los Angeles freeways. The police conducted an investigation and did a sobriety test on Mr. Hauser, eventually arresting him. Allegedly, his blood alcohol level exceeded the legal limit. Hauser was charged with a DUI. Eventually, he pleaded no contest to the charges and the court found him guilty. The court imposed the following penalty to Mr. Hauser: 36 months of summary probation and some community work. He also has to complete an Alcohol Education Program for 9 months. Apart from these requirements, the DMV will require Mr. Hauser to install an ignition interlock device in his car. An ignition interlock device is a breathalyzer, which will only allow the start of the engine after breathing into it and checking the blood alcohol concentration.
3. A notorious professional boxer and film actor Victor Ortiz was arrested for a DUI earlier this fall.
He was spotted by law enforcement officers driving with an expired registration tags. When the police made contact with Ortiz, he appeared to be under the influence of an alcohol. The prosecution filed DUI charged against Mr. Ortiz.
4. Roger Clinton, half-brother of the former President Bill Clinton also was arrested for drunk-driving.
He was arrested in June of 2016 in Redondo Beach, California. Allegedly, he was driving his car in an impaired condition. His blood alcohol level was allegedly three times the legal limit. Although currently he denied his guilt, he can later plead guilty to a DUI charges. Pending his case, Mr. Clinton was released with a condition of attending Alcohol Anonymous Classes. His case is ongoing with a pretrial hearing scheduled for November 7, 2016. The law allows Mr. Clinton not to be present in court as long as his attorney has authorization.
5. A football prominent figure, TJ McDonald, was charged with driving while under the influence of a controlled substance, not alcohol.
He crashed into a parked car in Woodland Hills, Los Angeles area in September of this year. The police discovered evidence of drug consumption in Mr. McDonald's blood. It's not yet clear, whether TJ took some legally prescribed medication or an illegal drug. Further testing is needed. The government filed a misdemeanor criminal charges against Mr. McDonald with a possible punishment of up to half a year in jail and a fine.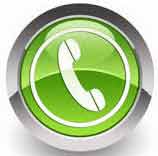 (818) 921 7744  We've Done Thousands of Cases.
Call to get a free review of your case with Drunk Driving Defense Lawyer