THE LAW: After 1966 United States Supreme Court's decision in Miranda v. Arizona, police officers can not question a suspect if he invokes Miranda rights. If Miranda rights are violated, the statements made to police officers are not admissible. But, Miranda applies only to "custodial interrogation"; that is, if the suspect is not in custody or otherwise is not deprived of his freedom in any significant way, Miranda does not apply. Also, Miranda does not apply if the suspect makes statements not in response to questions.
APPLICATION: The Miranda prevents questioning by police officers once suspect is "deprived of his freedom". But, Miranda does not mean that police officer can not get confession/admission from the driver/suspect prior to "depriving him/her of his/her freedom". To oversimplify it, the police have to read Miranda rights to a suspect/driver after the arrest. So, rather then to face this problem, the police officers ask questions prior to placing the driver under arrest or they try to overcome Miranda by saying that the admissions are spontaneous.
WHAT TO KNOW: Only because the police officers will try to get statements without placing a driver under arrest, does not mean that the statements are not in violation of Miranda. Anyone, who faced a DUI investigation, knows that a driver is not free to leave when he wants too. In other words, it is not much different from custody, except you are not in handcuffs. So, there is a Miranda issue and all statements should be excluded. That is the argument to make, usually during "402" hearings or at a pretrial. It is especially obvious in many DUI investigations because Miranda rights are never read. At times, the Miranda does not have to be read because the investigation is done prior to the arrest, the suspect is required to submit to a chemical test of blood alcohol level after the arrest, and the officer sees enough damaging evidence prior to arresting the driver to recommend a DUI prosecution without questioning.
CAVEAT: Miranda warnings are not applicable to probation violations. So, if you are on a probation for a DUI or some other case, the probation can be violated based on a non-Mirandized statement to a police officer.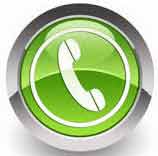 If you were arrested for a DUI in California, call for a free DUI case review the DUI Law office of Alex Andryuschenko at (818) 921 7744.
YOU ALSO MAYBE INTERESTED:
A DUI Arrest Can Occur Even if You Not Drunk