Rien Ban, a 45-year old resident of Fresno California, got a sentenced last Thursday to 60 years to life in prison for a drunk-driving accident in 2014.
The crash took place between the city of Kerman and the city of Mendota, on Highway 180 near Fresno, California in June 2014. At the time of the accident, Ban Rien was trying to overrun a slow-moving vehicle while driving east in his Mercedes SUV. According to the CHP report, Rien Ban was intoxicated when he caused a head-on collision that took a life of 4 people. His vehicle ran into a KIA Sedan and instantly killed 3 passengers. Belkys Quezada, 25, died right away together with her nephews: Lisandro Rodriguez, 10, and Danny Rodriguez, 7. Sinoeun Uong a 37-year-old Mercedes occupant, also died in the accident. Suyapa Rodriguez Quezada, 37, a driver of KIA suffered serious injuries but survived.
The Rodriguezes and Quezada were on their way home when they were killed in the crash. Parents of Danny and Lisandro still hardly manage to cope with the tragedy and were asking the judge for a just punishment for the murder of their children.
A blood alcohol test showed that 2 hours after the accident Ban's BAC was three times over the legal limit of .08%. The evidence showed that Mr. Ban driver after consuming a great deal of alcohol. Mr. Ban has previous DUI offenses on his record. After each offense, Mr. Ban attended mandatory alcohol education classless. The prosecutor argued that Mr. Ban knew the risk of drinking and driving and the potential consequences of such dangerous conduct. During his previous DUI cases, the judge admonished Ban that if he killed someone while driving intoxicated, he could be charged with murder. The prosecutor argued that Ban was completely aware of the gravity of the potential situation.
Because of Ban's record, Fresco County Superior Judge Conklin tried the defendant for a second-degree murder rather than for gross vehicular manslaughter. The murder accusation is based on the action of the defendant that exhibited implied malice. In other words, a person who is told how dangerous can a DUI be and continues to drink and drive acts with implied malice, which is a requirement of a murder prosecution. Many intoxicated drivers avoid murder prosecution even when someone dies because there are no evidence they are told that DUI can lead to murder. Instead, they are often charged with a vehicular manslaughter. In order to charge a person with murder, California law requires the prosecutor to prove that the defendant meant to create the circumstances that resulted in the killing of another human being and showed a reckless disregard for life. When a case doesn't involve malice aforethought, most likely the prosecutor will pursue manslaughter charges. Manslaughter is an unlawful killing with no malice aforethought. Albeit it's also a serious crime, the punishment for does not involve life in prison. For more information about the penalties for drunk drivers check our Penalties for Drunk Driving.
A jury found Ban guilty on four counts of second-degree murder and the judge imposed a mandatory sentence of 60 years in jail. His defense lawyer attempted to mitigate his punishment by referring to the horrifying facts of his childhood and his post-traumatic stress disorder. However, the judge was not convinced and imposed the maximum punishment of 60 years to life.
The Superior Judge was on the brink of tears when he said to the drunk driver: "You murdered four people".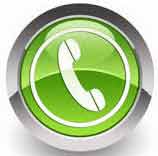 If you have any questions about your case, call Drunk Driving Defense Attorney directly. You will get a complimentary DUI case review!
1
YOU MAY ALSO BE INTERESTED IN: